Bollywood is one of the major entertainment industry, and it generates a tremendous amount of revenue from International cinema halls. It has attention from the worldwide audience, and many Indian actors have won Oscar awards for extraordinary work.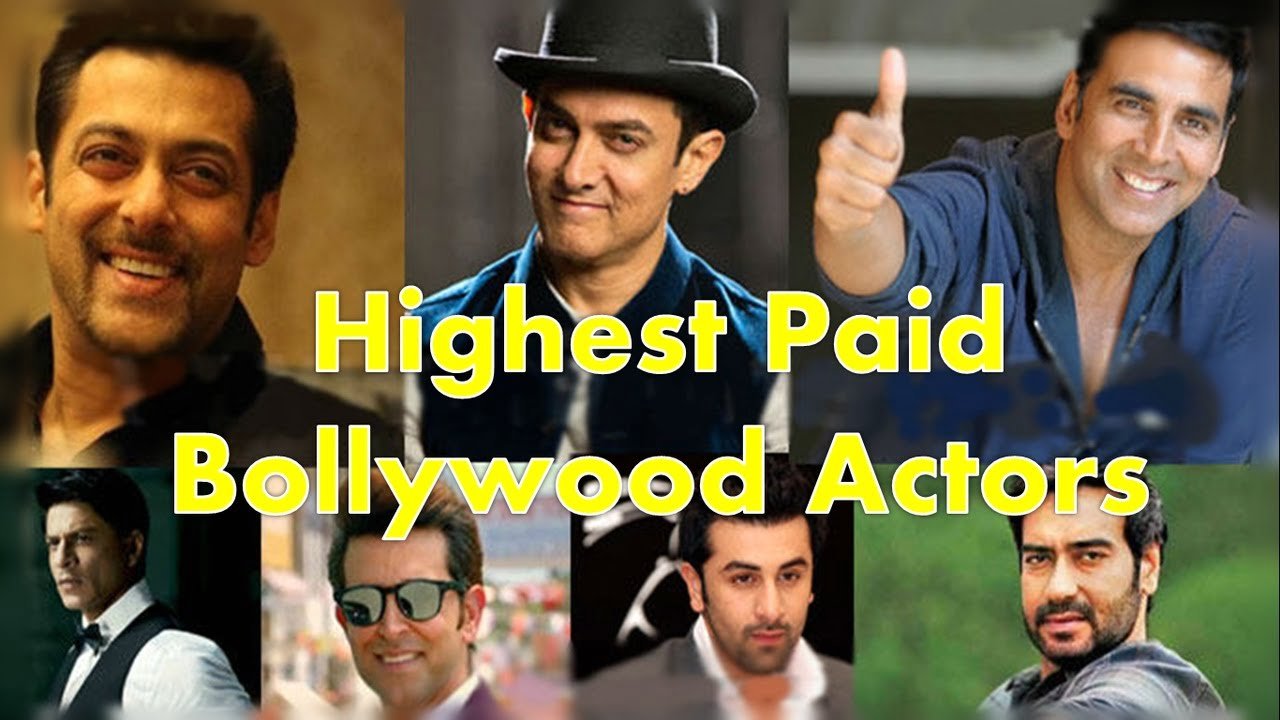 The value of the Indian films have gone up to 3 Billion US dollars in the past few years, and many Indian actors have listed in the Forbes for making most of the money from the entertainment business.
However, do you know who the highest paid Indian actor is? Yes, only a few people know the original fee charged by the actor to the producers.
I am going to reveal the fee charged by the actors per movie along with the truth that you do not know about it, and many portals do not cover it as well.
Arjun Kapoor
Arjun Kapoor is the son of Boney Kapoor and nephew of veteran actor Anil Kapoor. Arjun Kapoor made his Bollywood debut in Ishaqzaade 2012, and he had an opportunity to work with co-star Ranvir Singh, who is a fabulous actor in Gunday (2014).
Arjun Kapoor has worked in more than ten movies, but the majority of them has failed to capture an audience, and they did not perform well in the box office.
Fee: Rs.5 Cr to 7 Cr.
John Abraham
John Abraham is an Indian model turned actor, who was in a relationship with Bipasha Basu for more than a decade, but they both split for unknown reasons.
John Abraham, 46, success in the Bollywood did not come easy because producers & directors would not prefer him for acting skills. Almost every director and producer wanted his looks & charm in the movie than his acting skills.
John debuted in Bollywood with Jism film, and The Filmfare nominated him in "Filmfare Award for Best Male Debut." Abraham last film "force 2" performed well on the box office, and he is making big in the Bollywood.
Fee: Rs. 5 Cr to 7 Cr.
Abhishek Bachchan
Abhishek Bachchan is a big name in the film industry because he is the son of veteran actor Amitabh Bachchan. Mr. Bachchan could not capture the hearts of the Indian audience as a lead actor because he does not have the "IT" factor.
He bagged many roles in the past because of his father reputation & hard work, but Housefull 3 has helped gain momentum in the film industry. Abhishek Bachchan is not giving up on his career, and he is making every effort to make a big name in the industry.
Fee: Rs. 9Cr.
Saif Ali Khan
Saif Ali Khan is the Nawab in the industry, and he is the son of Mansoor Ali Khan Pataudi (Indian Cricketer) and veteran actor Sharmila Tagore.
Saif Ali Khan married popular Indian actor Kareena Kapoor, and he has three children. Khan did not have a great time during his youth, but he gained momentum in the industry after Kal Ho Na Ho. Khan debuted in the industry in 1992 with Parampara produced by Yash Chopra (veteran producer.)
Fee: Rs. 7 Cr to Rs.10 Cr.
Varun Dhawan
Varun Dhawan is an Indian actor, and he is the son of director David Dhawan aspiring to become a role model for the younger generation. Varun Dhawan debuted in the Bollywood with Student of the Year (2012) produced by Karan Johar.
Varun latest movie Sui Dhaaga: Made in India with co-star Anushka Sharma impressed the audience, and it has received good response from the audience.
Dhawan is a fan of World Wrestling Entertainment, and his favourite WWE Superstar is The Rock & Braun Strowman. He is currently working on his next movie Kalank starring Sonakshi Sinha.
Fee: Rs.10 Cr to Rs.15 Cr.
Shahid Kapoor
Shahid Kapoor is an underrated Indian film actor, who has worked very hard to start his career in the industry from scratch.
Kapoor's parents Neelima Azeem & Pankaj Kapoor re-owned Bollywood actors and he could have used their name to get opportunities, but he tried his luck with hard work.
Kapoor debuted in the Bollywood with Dil To Pagal Hai as a dancer (1997) and debuted as the main lead in Ishq Vishk (2003).
Kapoor latest film "Batti Gul Meter Chalu" did not impress the audience and his last three films have not impressed the audience on the box office.
Fee: Rs.15 Cr to Rs.18 Cr.
Ranveer Singh
Ranveer Singh is an Indian actor, who made it to the top with hard work, and efforts. Ranveer Singh is a first-class actor of this generation, and he debuted with Band Baaja Baaraat (2010), and his latest movie Teefa in Trouble has impressed the audience, and he is going well in the film industry.
Fee: Rs.20 Cr.
Ajay Devgan
Ajay Devgan is the silent killer of the Bollywood because he works & releases films in silence, and wraps up silently.
He is in the industry for 28 years, and he debuted with Phool Aur Kaante in 1991 and the latest movie Raid 2018 did extremely well in the box office. Ajay Devgan is making big in the Bollywood silently and growing tremendously.
Fee: Rs.10 Cr to Rs.50 Cr.
Ranbir Kapoor
Ranbir Kapoor is an Indian actor who belongs to a family of actors that made a name in for over generations. Ranbir learned direction for eight years and debuted in Saawariya (2007), but it did not do well on the box office.
Ranbir Kapoor made an impressive debut because many directors & producers have recognised his acting talent. Kapoor latest biography film Sanju (2018) have broken records, and he got recognition for good performance.
Fee: Rs.10 Cr to Rs.25 Cr.
Amitabh Bachchan
Amitabh Bachan is a veteran & legendary actor in Indian cinema. Mr.Bachan made a big name in the industry. He is active in the film industry working on the small screen "Kaun Banega Crorepati."
Amitabh is starring in the latest film "Thugs of Hindostan" along with Aamir Khan.
Fee: Rs.20 Cr to Rs.35 Cr.
Hrithik Roshan
Hrithik Roshan is an aspiring actor who has the looks & acting ability to mesmerise the audience. He debuted in the Aasha, 1980 film, where he played the child artist role.
However, he debuted as the male lead in "Kaho Naa… Pyaar Hai" in 2000, and it was a huge blockbuster. Roshan, last movies did not do well except for the Kaabil (2017).
Fee: Rs.40 Cr.
Salman Khan
Four Khans are leading the Indian industry, and Salman Khan is one of them. There's no introduction needed for Salman, who has risen to fame even after allegations & cases.
Salman donates half of his earnings for people who cannot afford medical care & charity foundation Being Human.
Fee: Rs.30 Cr to Rs.60 Cr.
Aamir Khan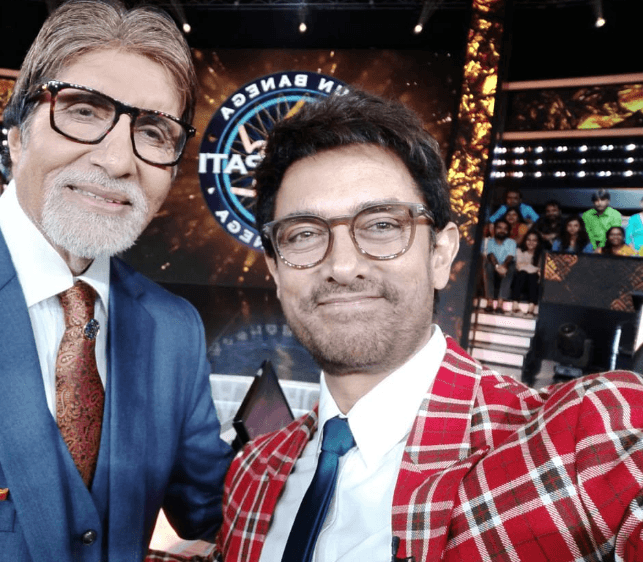 Aamir Khan is one of the leading Khans of Bollywood, and he is known for in-depth acting skills. Aamir has completed 25-years in Bollywood, and the latest movie "Thugs of Hindostan" who makes plenty of money from movies.
Aamir handpicks advertisements, and he does not appear at events, award shows, reality shows, and dancing shows. Aamir Khan does not charge a penny to the producers. He demands money when they make a lot of money from the box office collection.
Fee: Rs.0 Cr to Rs.50 Cr.
Shahrukh khan
Shahrukh Khan known as King Khan of the Bollywood, and he is a highest paid actor in the Bollywood. Forbes listed him as a most earned entertainer in the world, and it is 100% true.
However, he does not fall into the first place for a reason. ShahrukhKhan does not charge a penny to the producers if the script is good.
He makes money from award shows, events, private parties, special appearances, and more. ShahrukhKhan avoids asking for a paycheque until the film has the potential to make it big on the screens.
Fee: Rs.40 Cr to Rs.70 Cr.
Akshay Kumar
Akshay Kumar needs no introduction as a Bollywood actor. Akshay is a fitness freak, tremendous actor, and producer. He makes more than any other Bollywood actor, but how?
Akshay runs his production, and he produced Airlift, Rustom, Pad Man, and more. They all are hit films from 2016 to 2018, and he takes 50% of box office collection. In short, he does not charge, but he produces his movies and then take all profits home.
Fee: Rs.30 Cr to Rs.120 Cr (Pad Man collection.)
Wrap Up
Akshay Kumar signs more than three films a year, and he attends events, parties, shows, and more. He also makes money from brand endorsements and takes home more than anybody takes in the list.
Let us know your thoughts on List of Top 15 Highest Paid Bollywood Actors in the comment section.