ICICI B2 Saving Account – Online Banking
ICICI launch First Free Online saving Account.there are lot's of advantages of the free online saving account. It's branch free banking.so you don't need to visit branch.everything you doing online with your b2 saving account.The ICICI b2 account provide Zero balance account.you can move money to your other bank account to ICICI b2 account and also move out money from ICICI b2 account to other bank account.you can also pay your bill online using b2 account.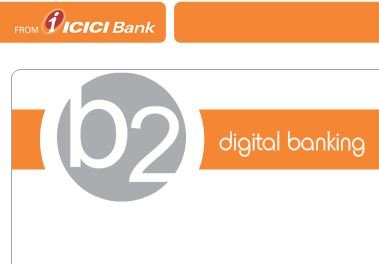 The Features of B2 account :-
> Higher earnings with quantum optima
> Zero charges
> Virtual prepaid card
> Zero minimum balance requirement
> Security card for secure transaction
> Transaction password
> E-Wallet
What B2 does not offer :-
> No ATM
> No Debit Card
> No Cheque book
> Only limited branches
you can recharge your mobile online by ICICI B2 Account.
you can view all the historical transaction statement that you are done before.The ICICI B2 account provide E-Wallet so you can move money to your B2 Account to your E-Wallet.
The E-Wallet is use for the Online Transaction.it work like as a Credit Card.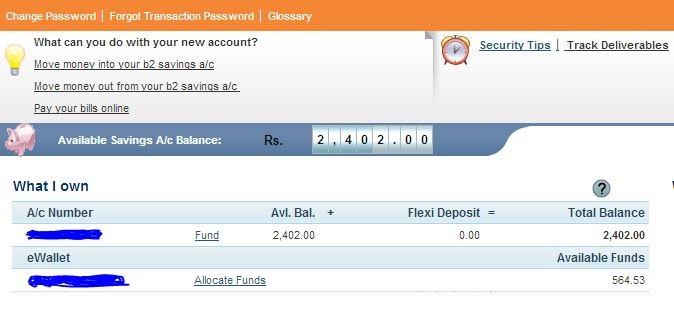 you can schedule your transaction to other bank account to ICICI B2 account.I have personal experience with ICICI B2 account.I love digital banking i no face any problem with ICICI B2 account.you can verify your Paypal account with ICICI E-Wallet If you have not a Credit Card.ICICI Provides E-Wallet that work like as a Credit Card.
Learn More about ICICI B2 Account
B2 provide Online Customer Service for more information or query.you can shop online by the use of the E-Wallet.The ICICI B2 online saving account is a really evolution of the banking because here everything is done online.I hope that you like this post.