Buying a home is both an exciting and daunting experience, especially if you are a first-time home buyer. The whole process of obtaining a mortgage, scouting for houses, and dealing with endless paperwork can be quite demanding and tiresome.
Nonetheless, all these hassles can be avoided by hiring a professional real estate agent who are well suited to undertake such transactions on your behalf thanks to their educational background as well as vast experience in dealing with properties.
By hiring a professional Realtor, you are sure to land your dream home in no time without struggle and purchase it without breaking the band. Below are some of the reasons for hiring a real estate agent when looking to buy a property.
Hiring a Real Estate Agent is Free
When looking to purchase property, you are less likely to spend money on hiring an agent. There are very situations where it costs money to hire a buyer's agent. One such circumstance is during the purchase a for sale by owner (FSBO) property where the owner is unwilling to pay a commission to the buyer's agent.
But in the rest of the situation, it's free to hire an agent when buying a property and therefore you are less likely to incur extra cost hiring an agent as often thought.
The fact that hiring a real estate agent is free yet they're safeguarding your interest when making one of the biggest transaction of your life is an apparent reason you should seek the services of a real estate agent when buying a property.
Vast Experience in the Property Market
Attributed to their educational background, real estate agents have an extensive experience in the property market and will certainly choose the best home for you. If you are a first-time home buyer, you may not know what exactly to look in a house when deciding on the best home to acquire.
Companies with years of experience in refining their brands understand what may go right or wrong and how to prevent it. For instance, if you are up to sell, buy, or relocate at McGraw Realtors you can find a wide variety of properties and ways of negotiating them to tailor your needs.
Real estate agents physically look at several houses in a week and are well aware of the red flags to look for in a house, some of which you may not be aware of.
A buyer's agent will access a house at length and identify potential structural issues or problems within the house and advise you accordingly. You, therefore, end up making the right decision thanks to the real estate agent's expert advice.
Understanding the Local Real Estate Market
The real estate market is very dynamic, and property prices differ from town to town and even in neighborhoods. It's therefore vital to hire an agent who understands the intricacies of the local market or the neighborhood you want to buy a property.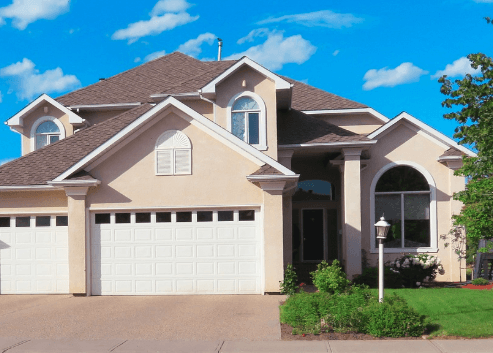 An agent with an in-depth understanding of the local area will advise you on the best price enabling you to make the best offer on a home.
When hiring an agent, it's highly recommended that you ensure they have an understanding of the local real estate market by asking questions relating to recent property sales or purchases to gauge their knowledge of that particular area.
Hiring a real estate agent who doesn't have an understanding of the local real estate market can result in loss of your hard-earned money due to exaggerated offers.
Facts About Residential Real Estate Investing.
A Real Estate Agent Will Guide you to Secure Financing
The numerous mortgage plans available in the market today makes it extremely confusing to choose one that has affordable interest rates and matches your income. However, a real estate agent will guide you on the various available financing options and help you decide on the best type of mortgage.
They will also enable you to secure sufficient financing through a trusted mortgage broker who may have worked with before. In so doing, real estate agents streamline the whole process of securing finance, which is quite confusing and complicated, especially if you are on your own.
A Real Estate Agent Will Draft your Real Estate Contract
Most home buyers, both seasoned and first-time buyers, do not know how to write a real estate contract, which is crucial in the entire process of buying a home. Thanks to their professionalism, real estate agents know the details of real estate contracts and can guide you through drafting the contract.
Real estate contracts constitute of various clauses including the purchase offer, several deadlines as well as other contingencies and therefore needs to be written professionally.
A wrongly drafted contract leads to a rejection of the purchase offer when buying a home. It's, therefore, best to hire an agent to guide you through the contract and close the sale successfully.
An Agent can Negotiate on your behalf
Negotiation is part of the house buying process, but most home buyers may not know how to successfully negotiate the offer price and therefore end up paying much more.
Real estate agents have precise negotiation skill and can actually negotiate on your behalf to enable you to land the best offer possible.
To conclude, there are many reasons to hire Hilton Head Real Estate-Houses, Condominiums, Homesites, and land the best property with an ideal offer price.