A modern person can't live without using the Internet. Nowadays it gives up the ability to work, study, communicate, have fun, pursue a hobby, etc. The list of advantages we are gaining is extremely long and even endless.
But it's naive to believe that the Internet has only advantages for users. Actually, it hides many dangerous situations everyone risks facing. That's why you should know the key Internet dangers and how to avoid them while being online. We are going to talk about the best VPN in Australia, the strongest passwords, and other essential questions now.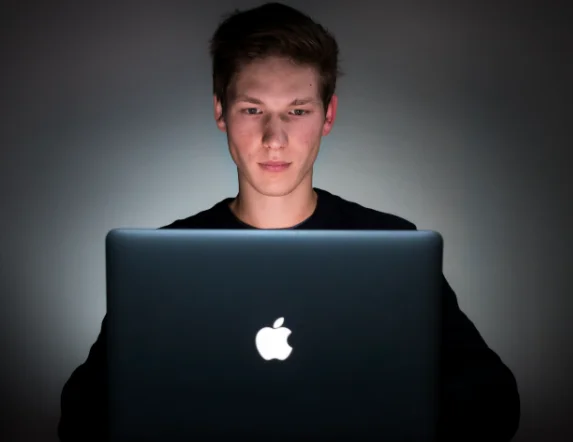 The dark side of the Internet
When any individual turns on the gadget and connects to the Internet you start receiving and sending information to web servers. Well, you are receiving the information you request, for instance, articles, news, videos, etc. At the same time, you are exposing yourself by revealing your location, IP address, and other features of your personal device.
This data could become a potential interest for cybercriminals who desire to get your personal information for a variety of reasons. Someone does it for money, someone does it for fun… Anyway, you don't want to be a target of such online threats as data leaks, identity theft, scams, inappropriate content, bullying, and so on.
If you agree with this statement then you require safety tips for online live on the Internet. Get the following recommendations and use them to protect yourself on the Web.
Must rules for safe Internet usage
All the listed above dangers are real. If you don't want to lose your money, identity, reputation, or mental health you have to follow simple rules. Let's mention the most efficient tips to let you use the Internet like a pro and face no dangers in your online way.
Rule #1. Take care of your connection
Your Internet connection security is on the table every single day. This rule is extremely related to public WI-FI. Such a connection isn't secure enough but you can't avoid using it.
For the best results, you need to try a Virtual Private Network (VPN). This technology makes you sure your connection is safe and secure. Of course, an option with a free trial is your priority.
Take a look at VeePN. This is a complex, functional, and efficient tool for your Web safety. So if you are looking for a VPN for Australia you can try this one. It has plenty of VPN servers, impresses with connection speed, guarantees well-done protection, and includes other tasty benefits.
Rule #2. Use strong passwords
Such a piece of advice seems very obvious but many users still use simple passwords. For instance, qwerty, 12345, and so on. As a result, their personal information will always be in danger.
You can increase your security multiple times just by using a strong and unique password. Make sure it contains lower and upper letters, symbols, and special characters. Avoid using elements that may be connected with you. For instance, your year of birth.
Besides, you can use specific password generators to create awesome passwords. There are many paid and free apps with a free trial. Just use one which is suitable for your preferences.
Rule #3. Enable 2FA
2FA is two-factor authentication. Sometimes it is also called multi-factor. Such an approach means you need to pass 2 steps to log in to your account. Usually, you have to enter your password and a code sent to your phone.
Besides the one-time code on your phone, you can select another second verification step. It could be an answer to a question or biometric information (fingertip, face control, etc.). That's why 2FA is known as the safest device data storage method.
Rule #4. Update your OS and apps
Many people consider that all software updates are useless and even harm their gadgets' functionality. They have a right to believe in this myth but they shouldn't blame developers for bugs in the apps.
For instance, you may install the best VPN in Australia but without timely updates, you may face many issues. The most frequent problem is a slow connection. Also, your safety could be in danger too.
Rule #5. Control your privacy settings
How often do you read privacy policies on websites you visit and software you download? Most people don't do it at all. But by managing your privacy settings you can avoid many potential issues with your personal security on the Web.
So be careful and read all messages before you accept the statements. In most cases, you can keep using an app without giving it all permissions and visiting a website without sharing your cookies. Such safety rules for Internet browsing could save your personal information sometime.
So there is nothing hard about keeping your online safety. Just use strong passwords, install a VPN app, update your software, and follow other tips. Thanks to such recommendations, you'll feel safe and comfortable on the Internet.