Having a strong online presence today is critical for any business to succeed. And the first thing you should do in establishing that online presence? Creating a website. From boosting credibility to increasing sales, we'll explore why every business needs a website in this blog post. So sit back, relax, and get ready to learn why your business simply can't afford to have a website.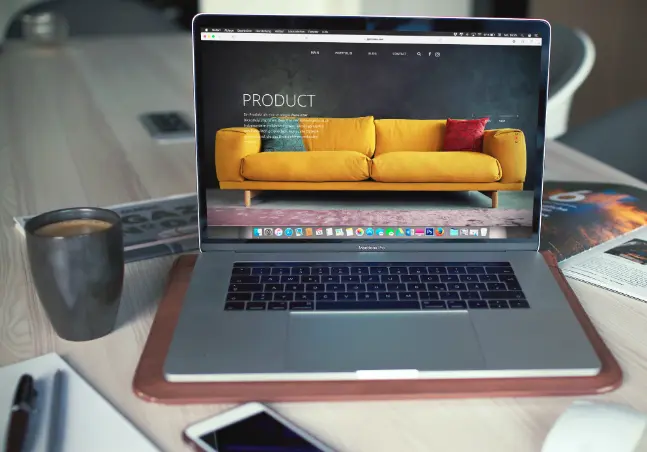 Websites are your virtual front door
A website is a collection of web pages and related content identified by a domain name and published on a web server. A website is typically viewed through a web browser on a computer or phone.
Websites are created using a variety of programming languages and web development tools and are often managed by Content Management Systems (CMS). Websites can be static or dynamic and include features like blogs, forums, e-commerce, and social media integration.
Most businesses today have an online presence, usually through a website. You should have a website for several reasons:
It helps you reach more customers.
You get a platform for marketing your services online
It allows you to share information about your business with the world.
If you're thinking about starting a business or already have a business but need a website, now is the time to take the plunge. Creating a website is relatively simple and inexpensive, and it's an essential part of doing business in the modern world. Additionally, you can find valuable resources and tutorials on how to build a website like Airbnb to guide you through the process.
Why Every B2B Business Needs A Website
A website is one of the most important assets a business can have. It represents who you are, what you do, and how you want to be perceived by the world. In the past, a website was seen as a luxury that only big businesses could afford. But times have changed, and now having a website is essential for any business, regardless of size. Here are four reasons why and how important web design is to your B2B business.
A Website Gives You Credibility
In today's day and age, people are used to researching companies online before doing business with them. If you don't have a website, potential customers will question your credibility. Having a well-designed website shows that you are professional and credible.
A Website Helps You Generate Leads
A website is a powerful marketing tool that can help you generate leads and sales. You can turn visitors into leads by including calls-to-action and contact forms on your website.
A Website Allows You To Reach A Global Audience
With a website, you are not limited by geography. This gives you a huge advantage over brick-and-mortar businesses limited to their local area.
A Website Is A Cost-Effective Marketing Tool
A website is one of the most cost-effective marketing strategies for small businesses. It is much less expensive.
The Benefits Of Having A Website
A website allows you to easily reach a global audience at a fraction of the cost of traditional marketing methods. By having a website, you can connect with customers and clients worldwide, which can help increase sales and grow your business.
Additionally, a website can give you an online presence that can help to build your brand and reputation. And with the right design and content, a website can be a great tool for promoting your products or services and generating leads.
How To Create A Website
Assuming you don't already have a website, there are four key steps you need to take to create one:
Figure out what your website's purpose is
Every business should have a website, but only some businesses need the same kind of website. Before you start building your site, you need to figure out what its purpose is going to be. Provide information about your company and services. Once you know your website's purpose, you can start thinking about its design and content.
Find a web hosting service
To make your website accessible to people all over the world, you're going to need a web hosting service. This company will provide you with space on their server so that when people type in your web address (or domain), they will be directed to your site. There are many different web hosting services out there, so take some time to research and find one that's right for you and your business's needs and budget.
Register your domain name
Your domain name is how people will find your website on the internet, so choosing one that's easy to remember and relevant to your business is important. Once you've settled on a name, you must register it with a domain registrar.
Conclusion
Although starting a website for your business can be difficult, it is necessary. A website allows you to reach more customers and clients than ever before, as well as allows them to access information about your company with ease. It also allows you to showcase products or services that might not immediately fit into other advertising strategies. With all these benefits in mind, now is the perfect time to start creating your own website.