Over the last two decades, digital marketing has become a more viable alternative to traditional marketing. While billboards, television adverts, and other forms of traditional marketing still exist, businesses are beginning to rely more on digital marketing.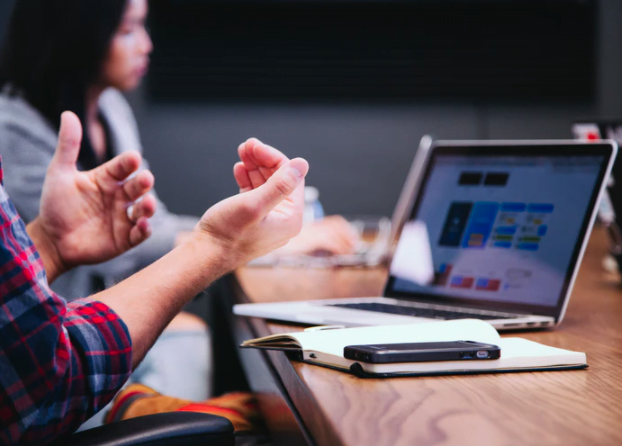 Search engine optimization is one of the most popular forms of digital marketing and a vital variable that influences your SEO campaign is good Web design and User Experience.
What is Web Design and User Experience
Web design is a part of web development that involves a range of skills aimed at creating, designing, and maintaining the interface of a website. User experience is a part of web design that deals specifically with the interactive part of the website.
A website is said to have a good user experience if there is a balance between human-computer interaction. The website or Blog must be usable, functional, and desirable at the same time. Learn more on webdesign-inspiration.com blog.
How Does Web Design-User Design Affect Digital Marketing
Satisfied Users Tend to be Loyal
There is a lot of competition on the Internet and users aren't willing to waste valuable time on an unresponsive page that isn't attractive or easy to navigate. When you offer excellent user experience and design, your clients will be willing to come back to your website, remaining loyal to your brand.
What's the point of looking for another website when they already trust yours will be unnecessary as long as you fulfill their needs.
Mobile Friendly Websites Attract More Users
Web designers don't just focus on making the user experience better for desktop and laptop users, they also make websites mobile-friendly. Smartphones are being used by almost half of the world's population.
If a digital marketing campaign is to succeed, business owners must make websites mobile-friendly. Mobile users are not restricted by location since they can access their devices all the time.
Good UX Design Speeds up Website
Search engines are designed to give preference to websites that offer the best user experience. Part of the perfect user experience is speed. Faster websites that are easy to navigate appear on the first page as opposed to slow websites with poor UX design.
Website speed is key to a successful digital marketing campaign. It reduces bounce rate, increases conversions, and attracts return users.
Employ the Services of a Professional Digital Marketing Team
Now that you know the benefits of UX design to digital marketing, it is important to note that hosting a successful campaign on your own will be difficult.
Save time and ensure the success of your campaign by employing the services of a professional digital marketing team. The right team will give you tips on how to make your website more user-friendly. Some digital marketing firms have web designers on their payroll.
Bottomline
The role of web and UX design in digital marketing cannot be overstated. When you start implementing it, the metrics will speak for themselves. You can change the strategy from time to time to see what works best. Just make sure that you always provide a good user experience. UX design agency SF focused on user interface design and user experience for mobile apps, web apps for startups and tech companies.