Whether you're looking for yourself or a loved one, choosing the ideal senior community can be a daunting task. With so many factors to consider, it is essential to take your time to do your research and weigh your options carefully. After all, this decision will impact your quality of life for years to come.
In this article, we will explore some of the essential things to consider when looking for a senior community near me. From location to amenities, healthcare, and social activities, our guide will help you navigate the process with ease and confidence.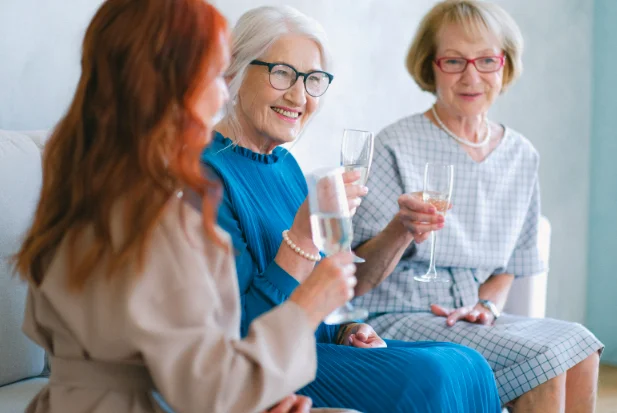 Let's begin!
Living Assistance
Depending on your needs or those of your loved one, you may require varying levels of assistance. As such, you must consider the level of living assistance provided when choosing a senior community near me.
Some senior communities offer independent living, while others provide assisted living, memory care, or skilled nursing.
You should also look into the level of staffing and availability of medical personnel. A senior community with a low staff-to-resident ratio may not provide the level of care you require.
Dietary Plans
As we age, our nutritional needs change, and a balanced diet becomes more critical. That said, a senior community that provides healthy and nutritious meals is essential for maintaining good health.
Additionally, some seniors may have dietary restrictions, such as low-sodium diets or gluten-free options. Ensure that the senior community can accommodate any special dietary needs you may have.
The Location
The location of a senior community is also an essential factor to consider. Ideally, the facility should be easily accessible to family and friends, medical facilities, and other essential services. Additionally, the community should be in a safe and secure neighbourhood.
Recreational Activities
When choosing a senior community, consider the recreational activities offered. A community with a wide range of activities promotes socialization and helps seniors maintain an active lifestyle, making them essential for seniors' mental and physical well-being.
When touring a senior community, inquire about the recreational activities offered. Does it have a fitness center or a swimming pool? Are there group activities such as arts and crafts or card games? Are there any off-site activities or excursions offered?
Medical Care
Seniors medical needs become more complex, and access to quality round-the-clock medical care becomes critical.
So, when touring a senior community near me, inquire about the level of medical care provided. Is there medical personnel on-site 24/7? Is there access to medical facilities in case of an emergency?
Your Budget
Senior communities vary in price and finding one that meets your budget is essential. So, try and consider the cost of living, the services included, and any additional fees.
Additionally, find out about the payment options available, such as long-term care insurance or Medicaid, so you can better prepare yourself financially.
The Bottom Line
Choosing the right senior community near me is an essential decision that impacts your quality of life for years to come. By doing your research and weighing your options carefully, you can find the perfect senior community for you or your loved one.