Gaming is a profitable niche on YouTube. Many channels have invested in the streaming of games and they are rewarded by the huge number of subscribers. This niche is particularly popular among millennials and Generation Y. So, if you like gaming, maybe it's time to launch a YouTube channel dedicated to it.
Top YouTube Gaming Channels In the world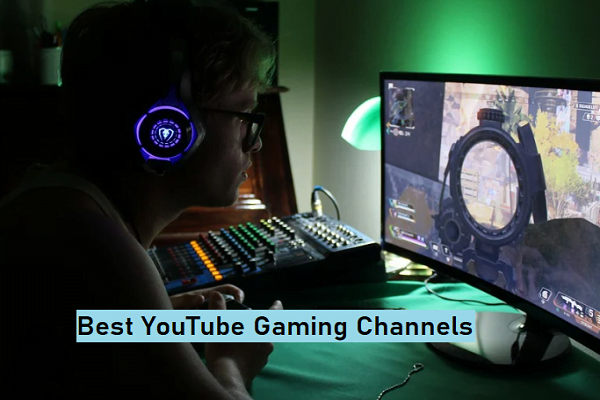 The following channels are the most popular ones in the niche and you can study them to learn how to be successful. However, you will still need to buy YouTube subscribers to boost your channel in the beginning.
1] PewDiePie
Subscribers: 106 million.
If you are a YouTube user, there is a good chance that you already know who PewDiePie is. In fact, his channel is the second most subscribed channel on the platform. Moreover, this channel holds the record for the longest time being the most subscribed channel on YouTube.
Right now, PewDiePie's content has expanded in many things, even though they focus more on reaction and commentary. However, his great success came when he was playing and streaming horror games, like Amnesia.
2] JuegaGerman
Subscribers: 40.7 million.
This Spanish speaking YouTube channel is the second most subscribed gaming channel on YouTube. The focus on this channel is gaming, even though you can find videos that are reactions, meme challenges, and more.
This is a great channel for you to take ideas on how to create original content on multiple niches. Of course, you still need to buy YouTube subscribers to help your channel get discovered by more users.
3] elrubiusOMG
Subscribers: 38.2 million.
This is another Spanish speaking gaming YouTube channel that is extremely popular. ElrubiusOMG's channel focuses more on gaming, compared to the previous two channels.
Moreover, you can still find both reactions and fun challenges. Users in the gaming niche like to watch varying content and this becomes clear by the videos on these popular channels.
4] Fernanfloo
Subscribers: 37.4 million.
It comes as no surprise that Fernanfloo is another Spanish speaking gaming YouTube channel. The content on this channel is mostly about games.
Even the content that doesn't focus on gaming streaming, it is related to games, like drawing Pokemon or transforming into a zombie. In any way, this YouTuber only posts 3-4 videos each year and still manages to retain such a great number of subscribers.
5] VEGETTA777
Subscribers: 30.5 million.
In VEGETTA777's channel, you will find streaming of various games, even though the focus is mainly on Minecraft. This popular game is favored by many YouTubers and the huge number of subscribers shows you that it can be the opportunity you need. When you decide to explore this niche, buy YouTube subscribers to enhance your chances.
6] Markiplier
Subscribers: 26.3 million.
Markiplier is one of the most well-known channels on YouTube with a huge following. Moreover, the channel creator is among the richest YouTubers that found fame on the platform.
Even to this day, Markiplier has many loyal subscribers. The content on the channel focuses on different games and reactions, even though Minecraft is particularly popular.
These gaming YouTube channels have managed to bring this niche on the platform. If you want to join them, find the best game for you, and buy YouTube subscribers to get started.
You might like.