It's 2023, yet many people see LinkedIn as a resume and job posting site. However, times have changed. LinkedIn is swiftly becoming a lead generation tool, especially for B2B businesses.
Statistics show that over 80% of social-generated B2B leads are from LinkedIn. LinkedIn has over 500 million registered users and over 260 million log in at least once a month.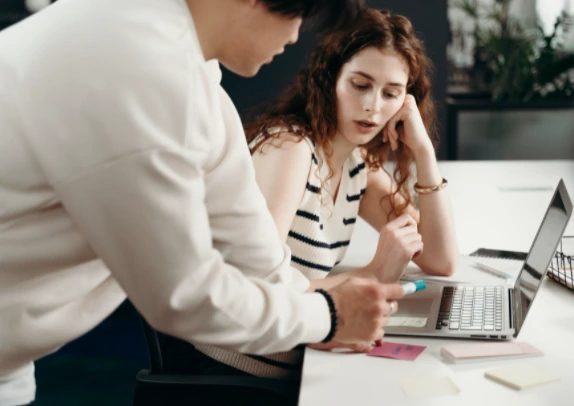 Also, senior-level managers, executives, and people in decision-making positions make up the majority of users. Furthermore, LinkedIn provides 80% of business leads while Facebook, Twitter, and Instagram make up the remaining 20%. With this data, it is safe to say that your business is missing out on high-quality leads if you are not using LinkedIn correctly.
But not anymore, here are seven marketing strategies for LinkedIn in 2023.
Setting Up A Company Page
If you are a startup, a SaaS business or a traditional company you can utilize LinkedIn advantages by setting up their company page. With a company page, your company has its own space on LinkedIn for posting, sharing, commenting, and liking other people's content.
Also, you can promote your brand from your profile as a separate entity. Although setting up your LinkedIn company page is straightforward, you must ensure your logo, company description, and cover image match your brand.
Sharing Company's Content
Because of its revamped content platform, LinkedIn helps businesses engage each other, sharing information professionally. You can grab attention on the news feed and keep in touch with your followers using a LinkedIn article.
A solid marketing strategy includes content marketing. Nevertheless, many businesses forget to post on LinkedIn, missing out on exposure. For instance, it is best to share your weekly written and published company blog articles on LinkedIn or repurpose them as LinkedIn articles.
In addition, you can write and share a press release on LinkedIn if your company is growing or offering new services. It is also advisable to update your company's LinkedIn page to reflect any update your company has.
With the new LinkedIn feature that supports native video content, you can share your uploaded videos to get more views and attention for your brand.
Running LinkedIn Retargeted Ads To Website Visitors
LinkedIn was a weak ads platform compared to other social media. Fortunately, the platform is better, especially with B2B marketing and social media advertising basics.
LinkedIn has a new matched audiences tool that enables retargeting of visitors from previously visited websites. Just like Facebook sponsored posts, with payment, you can reach a larger audience. In addition, LinkedIn prospects fit your sales funnel better, especially in the B2B area.
Also, LinkedIn ads allow you to add existing email contacts for ad targeting and upload existing accounts. Furthermore, LinkedIn advertising and matched audiences tool let you know who you're advertising to always.
Getting 2.6 × Better Response Rates With LinkedIn InMail
When it comes to LinkedIn marketing, InMail has become a must-have tool. Although InMail is not a free feature, the price is worth it. Furthermore, with LinkedIn InMail, you can directly reach out and contact any LinkedIn user. Also, there is no restriction to the number of people you can connect with monthly.
A LinkedIn study reports that InMail has a response three times that of traditional emails. Also, the feature has analytics included as a bonus, helping you finalize ad spend and tactics.
Keeping Up-to-date With LinkedIn Marketing Blog
It is pretty easy to keep up-to-date with the latest trends on LinkedIn marketing. The LinkedIn marketing blog has a range of curated articles published to help you learn about effective marketing. You can learn about the platform's toolkits and be informed about new updates and features by following the blog.
Furthermore, taking advantage of resources like the sophisticated marketers' guide to LinkedIn gives you everything you need to get started on the platform.
Utilizing LinkedIn Groups
There are various groups for all industries and niches. However, this LinkedIn feature is often overlooked. You can find and participate in a LinkedIn group having active conversations. Engaging as an active member of the group increases your brand trust and credibility.
There will always be an active forum that fits your need – whether you're seeking a new employee, job, feedback, or lead. Generally, connecting with your audience builds brand recognition among high-quality companies, employees, and potential customers.
Demonstrating Value
Researching potential leads and making sure you're providing them with value before reaching out is essential. Before attempting to build a relationship, investing in knowing your customer's wants and needs is vital.
For instance, if you can't personally answer someone's questions, it is best to connect them to someone on your network that can answer their questions.
View your LinkedIn network as people you want to help out and impress rather than sell to. Furthermore, it is essential to note that results take time, just like anything else worth pursuing.
Final Words
Are you looking to grow your visibility in the B2B marketplace? Then, it is essential to have a strong LinkedIn marketing strategy, especially in 2023. The time you invest in LinkedIn marketing will pay dividends, especially with increased content visibility, advertising options, and effective targeting of decision-makers at every level.