Social media marketing is becoming an essential component of any business's marketing effort. With about 3.78 billion social media users worldwide, the number of prospective clients is growing.
Many firms have recognised the significance of social media marketing strategies in principle. Hence why we feel it is important that we list down some tried and tested strategies that we know for a fact will help you in the digital age.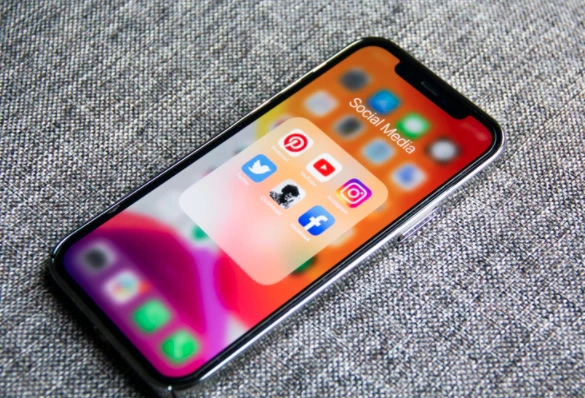 So without further ado, let's look at some social media marketing strategies for small businesses, startups, and large established enterprises that will undoubtedly assist you in optimising your marketing efforts and see immediate results.
Top 8 Social Media Marketing Strategies In 2022
Content Diversity
After a while, using the same content materials or templates becomes redundant. To grab your audience's interest, you'll need to spruce up your social media profiles.
This may be accomplished through the use of memes, CTA posts, behind-the-scenes videos, animated videos, podcasts, and so on. Content such as memes, animated videos and behind the scene videos have been proven to improve and increase engagement with your audience.
Using a variety of content may assist you in developing your own distinct personality that your audience can relate to and connect with.
Social Media Budget
Social media platforms are one of the most essential types of marketing, if not the most crucial. Allocating the appropriate budget for your social media efforts is critical to your success.
Allocating your budget is determined by a variety of criteria, like the size of your target audience, demographics, engagement rate, and so on. Understanding your goals is critical since failing to create a budget might result in losses and poor ROI.
Budgeting is a very tricky and important aspect when it comes to not only social media but various digital platforms and if you learn digital marketing in-depth, you will be learning how to use these platforms to your advantage, content and money-wise.
Research Your Target Audience
We cannot emphasise enough how important it is to conduct research on your target audience. Knowing your target market is essential for developing your brand and generating sales. After all, you don't want to waste money targeting individuals who aren't interested in your business, do you?
Create buyer personas, take time to research your target audience's habits and accordingly plan a marketing campaign.
Assume you run a designer watch company that offers high-end timepieces to the wealthy and wealthy. You'll need to do keyword research to discover people who follow branded watch accounts on social media platforms, as well as their search behaviours.
Facebook advertising can assist you in determining the number and size of your target audience and allowing you to promote directly to them.
The Right Social Media Platform
It is important to remember that different social media platforms draw different audiences. Knowing where your target audience resides is critical to your success.
Let's take a look at some statistics pertaining to each social media platform to give you a better idea.
Facebook
74 billion monthly active users.
World's 3rd visited website.
4 % of Facebook users are between the ages of 25 and 34.
Males account for 57% of Facebook's audience, while females account for 43%.
Instagram
1 billion active users each month.
51% of users are male, 49% are female.
81% of users use Instagram to search for products & services.
50% of users have visited a website to make a purchase after seeing an ad.
Twitter
187 million monetizable daily users.
9% of users are between the ages of 25-34 years old.
70% of active users are male, 30% of users are female.
59% of users use Twitter to keep up with the latest news.
Shorter Videos
Social video is exploding, especially with the emergence of TikTok and the recent introduction of Instagram Reels. Because of their high interaction rate, both long-form and short-form works continue to dominate the social arena across all platforms.
As a result, businesses must adopt this new way of marketing themselves in order to stand out from other brands, as it's also easy to promote these types of videos and help boost the engagement.
Social video produces 1200% more shares than text and picture material combined, and the optimal length for video ads is 6-10 seconds.
Post Frequently
It is critical to provide quality content on a regular basis in order to maintain an engagement rate and appear in your audience's feeds.
At least three times a week, we recommend publishing a mix of material, such as memes, videos, and articles. This helps in diversity and keep your audience engaged.
Post When Your Audience is most Active
You could notice some suggestions for posting late at night, or at 1:00 pm for that matter. But what good is publishing at the "recommended" time if your brand isn't there to communicate?
It's crucial to find the appropriate mix between when your audience is most engaged and when your social media managers are most active in order to interact with them. It's a good idea to figure out when the ideal times are to post on social media. It's just as important to engage after you've posted, though.
Examine what works, what doesn't, and how to stay on track
It's essential that you're able to change your plan as the year progresses. You'll never know how one campaign performed compared to another if you don't keep track of your efforts.
There's no disputing that a lot of social media is a learning process. Real-time monitoring of campaign analytics helps you to make tiny adjustments to your social media marketing plan rather than making large, time-consuming modifications.
Social media marketing may look easy to execute but there's a lot that comes into play behind every single campaign and strategy. Thus, training yourself by taking a social media marketing course is the need of the hour to get things right.
Our blog on the top 8 social media marketing strategies to help your business development has come to a conclusion. We hope you learnt something, and we'd appreciate it if you could let us know if there was anything we missed in the comment section below.