How to find winning dropshipping products for your E-commerce store? Today, we will address this recurring problem with beginners in the dropshipping business.
The success of a Shopify store depends, of course, on the product you are going to sell. This is why I will explain to you, step by step, how to find winning dropshipping products, whether you wanted to find it by yourself or by taking inspiration from your competitors.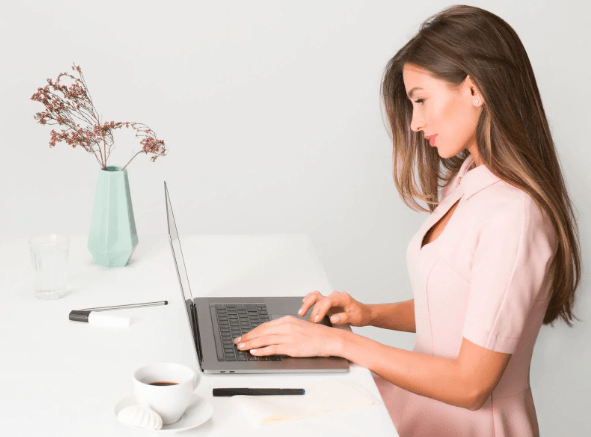 An e-commerce business depends largely on the mastery of good practices in dropshipping, design, SEO. But the most important point to have a chance of success is the choice of products! Through these tips, I will offer you various techniques to find products that generate maximum sales in your Shopify store.
1] Identify trendy products using Google Trends
The quickest and easiest way to find high-potential products is to use Google Trends. It is a Google Labs tool that lets you know how often a term has been typed in the Google search engine, with the possibility of viewing this data by region and by language.
This free online tool is quite simply a gold mine for any actor of the web and, in particular dropshipping. It identifies the most sought after products by Internet users from one country to another or from one city to another.
Of course, to become a reseller of these products, you should find the right supplier. Enough to fill your catalog to adapt it to consumer trends!
2] Subscribe to sites on the lookout for new trends
Sites and blogs are also a source of almost inexhaustible ideas for identifying trendy articles in the e-commerce sector and monitoring the evolution of consumer spending by buyers. Currently, there are several that make a lot of buzz on the Internet. For easy identification, you can, for example, use a content aggregator like Feedly.
It is a very popular tool for tracking your web content. It allows them to be sorted, aggregated, and classified hundreds of sources of information. So you can follow all the influencer sites so you can get inspired and fill your catalog with the right products.
3] Learn about product review sites
Always in the idea of finding products with high potential in dropshipping, magazines dedicated to testing new products are also infallible tools. They are relevant because they give positive and negative reviews, thus making it possible to determine good and bad products.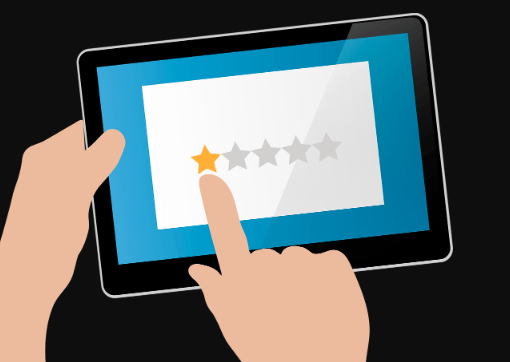 Another technique to find products with high potential in dropshipping is to use social networks. The most essential platforms so far are, Pinterest and Instagram which allow identifying with an image the real needs of consumers, their expectations, and their centers of interest.
All you need to do is subscribe to the right tables and accounts and then scroll through the content to get your hands on the profitable dropshipping niche!
5] Find a winning dropshipping product with Aliexpress
The first method to find the winning product is on the AliExpress site. You will log into your account, located at the top right of the page. You must then click on "Dropshipping Center," once again, at the top right.
If ever the tab is not on your account, do not panic, I give you the link below, you just have to click on it, it will then offer to activate it, and you will have access to it.
So you click on "Dropshipping Center." A page appears, and you just have to choose "All Categories" in the "Product Category" bar. It will then offer you the various products of the moment. Personally, I use this functionality very little because the two others, which I will present to you right away, are much more interesting.
Still in "Dropshipping Center," you go to the "Suppliers Rank" tab. You will find the best shops on the AliExpress site, the best rated, the most visited at the moment.
If you click on the first store, for example, you arrive on the store page, and you can click on the "best sellers" tab to get an idea of the products sold by this store. Then you can sort by "Orders," so you can see which products the most are ordered on this store. You will potentially find a winning product in dropshipping!
When you click on a product, you can, therefore, see how many orders have been placed for this product and then copy the product URL and go to the "Product Analysis" tab and paste the link you just came to copy.
Then click on "Search," and you arrive on a page showing the daily sales statistics of the product. This lets you know if the product is still sold today or if they are sales dating back several months.
Another interesting fact on this page is the shipping statistics for the store. You have different possible colors like green (very good), yellow and orange (good and medium) and red (very bad).
6] Use the Google Chrome extension: ASIFY
After exploring the features on AliExpress, I strongly recommend that you install the Chrome extension named "ASIFY." I guarantee you, and you will not be able to do without it.
After installing the extension, return to your product in AliExpress, you will then see the new interface with tabs provided by "ASIFY." Those that will interest us are "Sales statistics," "Search this product on Shopify, Amazon, and eBay".
Regarding sales statistics, I personally prefer to consult them directly on the "Dropshipping Center" because they are more precise than those provided by "ASIFY."
On the other hand, what is interesting is to make the search by image on other sites such as Shopify, Amazon, and eBay. Thanks to this tab, you can see if the product is sold elsewhere, at what price, all this to really analyze the competition.
But the tab that will interest us the most is on the left of the screen, with the magnifying glass. This tab will allow you to search for products with specific criteria, therefore perfect for finding your winning product in dropshipping!
Click on the magnifying glass, and you will arrive on a page which allows you to sort the products you are looking for by categories or by-product corresponding to the one you have previously searched for.
For example, if we go to "Categories" and choose "jewelry and accessories, hair jewelry," you see the sales statistics if they are present on AliExpress, the shipping method, etc.
You can still filter to get the ratings above 4.5. You can choose with or without video, put the minimum number of orders per day. For example, if you put 20 for the minimum number of orders, you will only see products with at least 20 orders per day.
Then, you just have to click on a product of your choice, and you then have a new tab with the product chosen. You can again take the URL of this product and paste it into "Product Analysis" and view the product statistics. The "ASIFY" extension is, therefore, a great method for finding your winning products yourself!
7] Get inspired by your competitors
Now let's move on to a new method to take inspiration from our competitors this time. How? 'Or' What? Simply by watching the advertisements. We will start with the site "MYIP.MS". You can sort in the "IP OWNER" bar and select the Shopify.
You will, therefore, have all the most visited "Shopify" sites. Attention, in the sites, there are not a lot of sites in Dropshipping. But for example, there is "Daily steals," if you click on it and you're going to have the website. So you can see the products they sell, the photos and the delivery times. So you can take inspiration from it.
The second interesting site for your research is "DROPPOINT.SITE". It allows you to display Facebook ads, which are very widely distributed at the moment.
You can sort by the number of views and so it shows you the most popular ads currently. There is a paid version to display more ads and get more features, and it costs around 5 dollars. It's a great solution to inspire you.
8] Use Facebook search to find a winning product
The most effective method to inspire you from your competitors will always be to perform a Facebook search by typing in keywords that are often related to Dropshipping ads. Here are examples of queries that you can use: "Free Shipping," "Free Shipping," "Shipping Worldwide," "Bit.ly," or even "50% off".
I advise you to select the "videos" tab, and this allows you to see all the advertisements that are currently running on the social network. I also advise you to sort by publication date (on the left of the screen) because if you choose, for example, October, you will have all the advertisements since the month of October.
You can click on the page where the advertisement is located and "Liker" the page, and you can also click on the advertisement in order to feed the pixel, and thus, this will allow you to have more advertisements of this type on your feed. Personally, I find it a very good method to analyze your competitors and learn from them.
You may like.