It is hard to predict the new changes in the SEO industry because of the ever-changing updates in Google algorithms. In addition to that, there is also a lot happening in SEO around the world. The SEO methodology from other countries may have a different approach from the SEO service in the UK.
However, the core principles of SEO will stay the same regardless of these updates in the algorithm or what is being practiced now. But there are trends and speculations in the SEO world that will be more prominent this year that you should focus on if you want to see improvements in your traffic and ranking.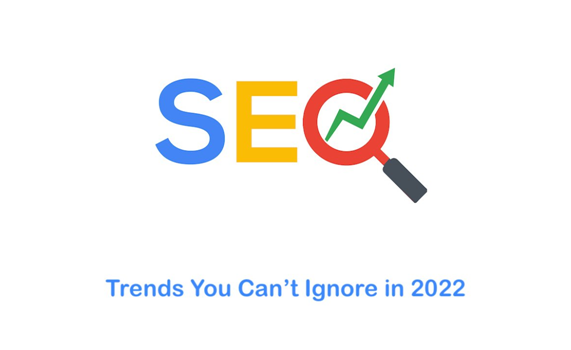 Here are the 10 SEO trends you need to practice if you want your content to rank better on Google.
AI-generated content
Last year, OpenAI became available to the public. Because of this, there are also SEO content tools that were launched. Some of the most popular are CopyAI, Headlime, and Jarvis. These tools help content teams to produce more SEO-friendly content at a faster rate.
These AI-powered SEO tools can help you to create topics, titles, paragraphs, meta tags, and even articles by just setting up specific inputs. But even with the use of these AI-generated content tools, you should still not 100% rely on them. It is still better to have someone in your team who is an SEO expert and a content writer.
The purpose of these AI SEO tools should only assist in some parts where you find it hard to think of better ideas to create. For example, you can use these tools to generate topic or title ideas. The AI tool can provide a quick process in case you find it hard to brainstorm ideas.
You can also use it to generate meta tags and outline your articles, so you can have a starting point on what you need to work on. In this way, you can produce more content at a faster rate and work on other stuff needed to boost your SEO performance.
Automation of SEO practices
Another trend that you should keep up this year is to automate SEO practices. It includes backlink analysis, competitor monitoring, rank tracking, and site monitoring.
These are the common repetitive tasks when it comes to SEO methodology. Therefore, using tools to automate these practices will reduce time-consuming tasks and maximize the overall productivity of the team.
For the past years, we are introduced to different SEO automation tools for work efficiency. Some of the popular ones are Google Search Console, Ahrefs, SEMrush, etc. With the existence of these tools, it is easier for the team to focus on other strategies to improve SEO and site performance.
Core web vitals
One of Google's ranking factors is core web vitals. It includes three performance metrics: largest contentful paint (LCP), first input delay (FID), and cumulative layout shift (CLS).
The LCP refers to the amount of time it takes for large content on the page to load. The FID tells the time it takes for the site to respond to the user's first interaction on the web page. Lastly, the CLS measures the number of layout shifts that happen on the page.
Google encourages webmasters to provide a way for a better user experience. They want to ensure that anyone who visits a web page from any site on Google will not have a poor page experience.
This year, improving core web vitals will impact your performance on search engines. By using free tools like Google Search Console, you can identify which pages you should further improve for a better page experience among users.
Image optimization
Web pages have many visuals or images to make them more enticing to the users. Images play an important role to attract users. It also helps users to know what the content is all about by just looking at images on the page.
Since images improve the quality of the content, Google worked on better ways to optimize these images and conduct long-term plans on how to further develop them.
If you have not focused on optimizing the images on your website yet, you should work on it now. You can do it by using high-quality and relevant images. Free royalty photos online can help you to provide quality images for your content. But it is much better if you can provide your own.
Aside from the image's quality, work on customizing the file names as well and creating appropriate labels for the photo file based on the content found on the particular page.
The use of alt tags remains relevant as well since web crawlers use them to classify images found on the website. You also need to add the images you use to the sitemap to make it easier for the crawlers to find them.
Layout and functionality changes in SERPs
Another change that you can expect to see in the SEO industry is how the content will be viewed on search engine optimization pages.
Based on Google Passage Ranking's announcement, there will be an entire page that will be shown for a specific topic instead of prompting multiple pages. It will improve Google's capacity to pull out information about what the users are looking for on the web.
Google has started to develop and test several layout changes and autosuggestion mechanisms to provide users with relevant information right after they click the search button.
They will also add an infinite scroll on the search page. It has been already implemented among mobile users since late 2021 in the US and is expected to also happen to desktop users.
Long-form content
Content is king. Therefore, you need to put more effort when creating your content if you want to rank better on Google. Content quality will never be out of trend when it comes to SEO, so you need to continue developing your strategy on how to create one.
One of the qualities to consider your content quality is by producing long-form content. Usually, long-form content has at least 2000 words or more. In addition, this content should be relevant to the niche of your website and should also be in line with the so-called E-A-T principle in SEO, which means Expertise, Authoritativeness, and Trustworthiness.
Long-form content will remain relevant this year, and even longer, so always make this your standard when producing content in the future.
Mobile user experience
As of January 2022, there are around 55% mobile users compared to 42% of desktop users. Based on this statistic, it is clear that many of us use our smartphones when browsing online. Therefore, you should also focus on how to improve your website performance for mobile devices.
If you haven't focused your SEO and user experience yet on mobile devices, you need to do some changes in your strategy to rank your mobile site as well.
Passage indexing
Passage indexing is the new algorithm according to Google. It works by using natural language processing and indexing web pages at the same time. During this process, it will also read and understand the meaning of the passage on the web page.
For example, one section of the page or the passage found on your content will not appear on the search engine results page for relevant search queries. Even if the content is under the scope of the main topic searched.
Highly-structured content is the one that will benefit the most from this new algorithm. Therefore, you have to change your approach to content creation. Make it your priority to only produce long-form and holistic content relevant to your audience.
User and search intent
Another trend that you should focus on is the user and search intent. People's preferences and queries change a lot daily. Every time they need to know about something, they search Google to find out the answer. That is why understanding your target users' search intent is an essential aspect of how you should conduct your SEO practices.
Over time, SEO experts change their ways from traditional methods to keep up with the ever-changing algorithms and search intent. But the key to seeing success from the complexity of how SEO works, providing excellent content to users is a must.
If you manage to keep creating long-form content following the E.A.T. principles of SEO, you can manage to rank better on Google. With this, using the right keywords will also help you keep up with the competition.
Using IndexNow or other related tools
If you haven't heard it yet, IndexNow is an open-source engine that search engines use to discover new content. To give you an example, if you use IndexNow API to update, publish, or delete your content, the API will send this action you take to search engines. In this way, search engine crawlers will avoid some content and will only show relevant information.
IndexNow included Google in their list of search engines. Because of this, you should also consider using it in case you haven't tried it yet.
Conclusion
Every year there will be new changes and trends in the SEO industry. Even though it is a complex process and some of these trends may be hard to adapt to, you can rely on using different SEO tools or services. You can look for a reliable SEO service in the UK to keep up with the latest trends and improve your ranking on Google.