The modern world has brought significant ease in human lives, and today, traveling has become comparatively easy. Many people are so enthusiastic about traveling. They start planning for their next vacation as soon as they return from a trip.
Health experts recommend taking a break from the mundane activities and going on a trip now and then. It helps in improving one's physical, emotional, and mental health and enhances productivity.
Why Vacation Rentals Are Better Than Hotels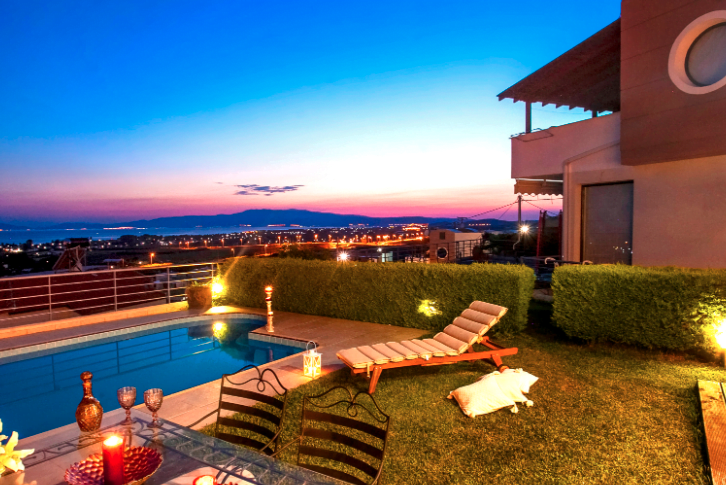 When people return from vacation, it allows them to perform with more proficiency, increase their productivity, and generate more creative ideas.
Moreover, taking a break becomes necessary to escape the routine work as, after a while, the routine starts exhausting people.
Technology has made planning for traveling a piece of cake. Many people prefer preparing extensively and planning thoroughly before taking a trip. The Internet has enabled people to reserve flights, book hotel rooms, and learn about the location and its activities.
People often find themselves perplexed while choosing accommodation as choosing between hotel or vacation rental seems complicated. Both seem promising and offer certain advantages.
Vacation rentals are apartments or other houses that travelers can rent for a short period for their trip. Vacation rentals are still a new concept, but their perks have already made them immensely popular.
Below we are listing some justifications which will convince you to book a vacation rental instead of a hotel.
Saves Money
The cost of living has risen aggressively, and it is constantly on the rise. Touristy places are generally expensive, as they charge extra. Besides, in several cases, when people travel to foreign locations due to currency differences, they find other countries expensive.
Most people look for affordable deals. Vacation rentals are comparatively economical than hotels, and some of them are more comfortable and cozier. If you are on a trip with a group, you can all stay together and divide expenses among group members.
St. George, Utah, is a city that lies in the southwestern corner of the state on the Arizona border and hosts plenty of tourists every year. The town is a nexus of three geographical regions, The Mojave Desert, The Colorado Plateau, and the Great Basin, and offers many activities.
People who want to take a trip to the county seat of Washington County, Utah, can book St George vacation rentals as they give high-quality service. Their houses are cozy and offer luxury, and can help you save money compared to hotels. Furthermore, they can assist you in booking your favorite activities, suggest exciting places and make your stay memorable.
Home Away from Home
Hotels do not give a homey feeling, and while going in and out, people meet several other people. Some people find constant contact with strangers uncomfortable, which keeps them from enjoying their vacation to the fullest. A vacation rental provides you with the entire house and gives you the option of letting people in or not.
People who want to get away from home yet want to have a similar feeling on their vacation and find vacation rentals perfect. You can use the kitchen to prepare your favorite meals, do laundry by yourself, and go out and enjoy the activities the place has to offer. Vacation rentals are home-away homes that can help you unwind quickly
Maintains Privacy
Numerous people want to get away from mundane routines, and they want to stay in isolation for a while. Vacation rentals are ideal for them. They provide people more privacy as they do not have to share the lifts, lobby, or other common areas with other guests.
People can be by themselves and enjoy their privacy. Most hotels have shared pools, spas, gymnasium, and other facility centers. People often have to wait for more extended periods before they can enjoy activities. Whereas in vacation rentals, you can have a pool only for your family and enjoy a dive with them or have an intense workout alone.
Be the Part of That Place Like Residents
Many people want to experience a place as its residents and live amongst natives while on holiday. They want to enjoy the essence of the area and like the idea of dressing like natives, try their conventional dishes, and travel in their local transport.
Hotels give a tourist feel. In many cities, hotels are located in touristy areas, and locals generally do not visit that part of the city. Vacation rentals can be in the downtown residential area, and staying there for a few days gives tourists an actual flavor of the place.
Keep you Secure
Security can be a concern for some people as they do not feel safe in hotels where hundreds of people come daily.
They think that hotel staff cannot keep a check on every guest, and they do not feel comfortable with the idea of sharing the lobby, pools, and halls with strangers.
Moreover, they raise hygienic concerns. They think that the larger area makes it difficult for hotel staff to sanitize the entire place thoroughly. A vacation rental is a comparatively smaller place, making it easier to keep the area germ-free and sanitize the house often.
A vacation rental gives guests an option, and they can opt for doing all the work by themselves or call a cleaning service. Moreover, most vacation rental options are in residential areas, and those areas are more secure than touristy ones.
Provides you with Ample Space
When you travel in a group or with family, fights over beds and other amenities are bound to happen. To avoid these arguments and give enough space to every individual, vacation rentals are ideal. Most homes do not cost an arm and a leg for the facilities and provide guests with ample space.
They have a shared living room where the family members can hang out and have their separate rooms where individuals can have some me-time alone.
Conclusion
Vacation is a synonym for relaxation. Many people look forward to a getaway trip to break free from their routine. Accommodation is the primary concern for travelers as many do not want to compromise on their comfort. Vacation rentals offer privacy and give their guests ample space to relax and have a good time.
Many people want to experience the local lifestyle, traditional cuisine, travel in local transport, and shop from local markets. Vacation rentals are ideal for accommodation on a trip. They let people experience the local essence of a place and help them enjoy it to the fullest.