Today's consumers have around-the-clock access to the internet, which makes staying on top of the latest technology trends key to a brand's success. Implementing technology is one of the simplest ways to streamline operations and plan for future growth. The best part is that a lot of business-growth technology is inexpensive or free.
Ways to Use Technology to Better Your Business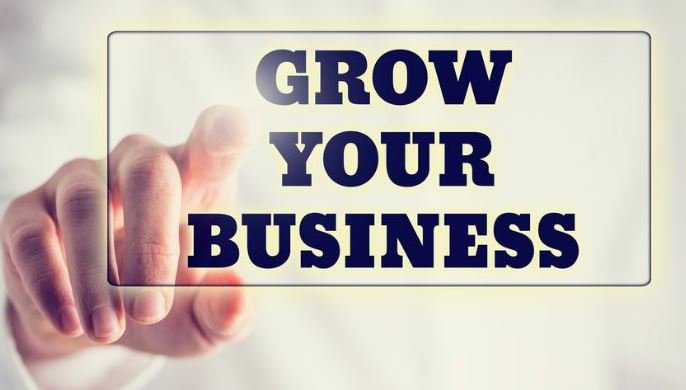 Take a look at these four simple technology tricks that you can use to help grow your business.
Social Media
If you want to grow, then you need to increase your brand visibility to potential customers. It is no secret that social media is on virtually every person's phone, computer and tablet. What sites and apps do your customers or potential customers frequent? Utilizing sites such as Facebook, Instagram, Snapchat, LinkedIn, Tumblr, YouTube, and Twitter will help grow your business and expand your brand.
Once you have a social following established, learn to interact with those people. Asking questions is an excellent tactic to get your audience engaged. People love to share their opinions and be heard. For example, if you are a travel agent promoting trips to Las Vegas, you could ask the social media community for slots tricks that do actually work.
This will get people engaged and perhaps book their next trip with you. Go even further by offering someone a free upgrade or service on their next trip. People love the chance to win something. You can increase your growth if you require individuals to tag and/or share with others when entering the contest.
Don't worry about spending money or hiring someone to create original content as you get started. Post at least once a day on your platforms and determine what things are driving engagement. From there, build a more thorough social media marketing plan.
Blogs and Vlogs
Don't forget the power blogs and videos hold. They can sometimes have thousands of views and are easy to share. Create short marketing video clips on real people using your products or tutorials and then post them on places like YouTube (or even directly to social media sites).
These can be simple and low budget but have a big impact on growth. If you aren't ready for video just yet, offer expertise through regular blog posts that feature important keywords about your business.
Data Management and Analytics
Data and analytics can help you keep your focus in the right places. If you aren't utilizing this valuable insight you could be missing out on key information that is pertinent to the growth of your company. You will never truly know what marketing efforts are working and which may not be meeting the mark if you do not rely on this data.
In addition, the information analytics provide will help you improve your customers' experiences and therefore increase customer retention.
Automation
In this fast-paced digital world, you need to develop ways to reach customers effectively and efficiently. This is where automation is key. Investing a small amount in marketing automation software can improve email automation while still making it personalized. These types of tools will help your company target specific customers with relevant messages, collect data and grow your customer database.
While these tips and simple tactics are the key to growing your business, make sure you start with a marketing plan. Identify your goals and draft a plan to help your team stay on track and be successful.
Are you making the most of the technology available to grow your business? 🙂