Some people have websites for their business, but it's like they don't exist. The reason is that those websites don't draw back enough traffic. However, there are numerous things to be considered.
On the other hand, there are numerous benefits to hiring a web designer. You can hire to refresh your website or you are in need of a new one. It is the role of a professional web designer to ensure it's done.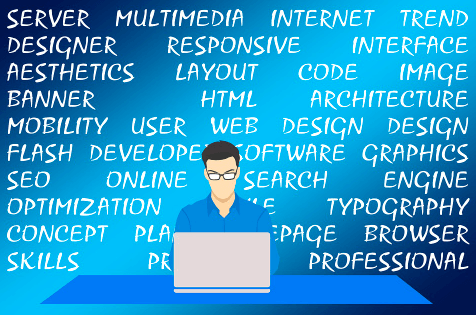 In the article, look at these tips of having a professional web designer:
1] Responsive Design
Today, there is a large number of users that are using smartphones to get online. It is therefore critical for any business to have a mobile compatible website.
In case you have one that isn't mobile-friendly, expect the audience to bounce off your site. It means they won't spend much time on the site and therefore lose some sales.
Fortunately, having a competent designer with the awesome UX and UI samples will help you make money.
2] High-Quality Website
When you Google, you will find numerous websites design templates. Most of them are free. However, you might think of getting a unique website that contains cookie-cutter tools.
Any website will need various features including headers, images, codes and plugins. For a person without information, it may sound new especially when you don't have a programming background.
Having a reputable web designer will create a site for you with both attractive and dynamic features. The site gives an amazing user experience.
3] Search Engine Optimization
Currently, the word SEO is not buzz. It is an essential tool for any business that is trying to compete with others.
You have to optimize a website so that it can appear in the top search engines. When you check the best website in the world, it can be useless when the potential customers don't find it.
When you hire an expert, he/she will increase the chance of appearing at the top of search engines. So, the website will increase traffic.
4] Online Strategy
Online strategy is the other vital reason why you need a web design expert. Having a professional developer will ensure you create a solid strategic plan.
The designer will help to keep the business model and your future goals in mind as he/she creates the site. The goal of the designer will be established as a solid foundation for a long time thriving site.
5] Time-Saving
Time-saving is among the invaluable reasons you need to hire a competent web designer. Time is money, and therefore, the designer will save that time during typical business days.
When you have an efficiently run business, it will lead to increased revenue.
6] Fast Site
Lastly, it might be annoying for a web user to navigate slowly. If your website will navigate slowly, you will lose visitors. It is something that might cost you potential promising opportunities.
A competent designer will create for you one that has integrated features and plugins for providing improved speed and security.