Are you looking forward to sync Dropbox to Google Drive or transfer Google Drive to Dropbox? If you don't know how to do that, you've clicked on the right article.
With advancement in the field of technology, the cloud storage devices are much more popular in computers. As cloud storage devices store online data, you can utilize data on any computer from anywhere as long as you are connected with the Internet.
How to Transfer Dropbox to Google Drive
Google Drive and Dropbox are two popular cloud drives. Both clouds have a variety of features and you may wish to find out a tool which has different features to sync Dropbox to Google.
Now that you've clicked on this post, let's check out more on this. We will not only teach you how to do this but we'll also answer some of the most frequently asked questions on the same topic.
Why should you need to migrate Dropbox to Google Drive?
There are too many companies and individuals who use both Google Drive and Dropbox as both these services help in storing data, organizing work and sharing data among teams. The goal behind this is to get an effective work process.
Dropbox is an individual service for storing files. But it has different interesting and useful features like instant sharing of files, apps, and Dropbox Paper. Above all, it can easily sync with computers, mobile devices and any other hand-held devices.
On the other hand, Google Drive offers you all of these and much more. Google Drive is not only a storage service but it also lets you create different types of documents, like writing or creating a document or editing and creating spreadsheets. It is possible to transfer all your work to the cloud and do it there.
You get the convenience of working from anywhere, provided you're connected to the internet. This makes it simpler to share work with clients or collaborate with members of your team.
When you have both these services at your disposal, you're well-equipped to be more proficient and productive in your job.
There are times when clients share documents in Dropbox, which you require working on along with your team members. This is not possible on Dropbox. Will this mean that you have to download the file each time before working on it?
A wiser idea would be to transfer Dropbox to Google Drive. Work on the document on your Google Drive and once it is done, share it with your client back in Dropbox. This is therefore the ultimate reason to move Dropbox to Google Drive.
An Easy way to transfer Dropbox to Google Drive – The steps involved
Now we'll tell you how to move Dropbox to Google Drive using upload and download which might be a free process but a daunting one too.
Let's take a look at an easier and simpler method first that involves using Wondershare InClowdz. This is a third-party app with the help of which you can manage files on a cloud drive and sync two different cloud drives.
By using Wondershare InClowdz, here are the steps that you have to take to move files from Dropbox to Google Drive.
Install Wondershare InClowdz on your computer.
Sign into the app. In case you're new to the account, you should quickly start creating one.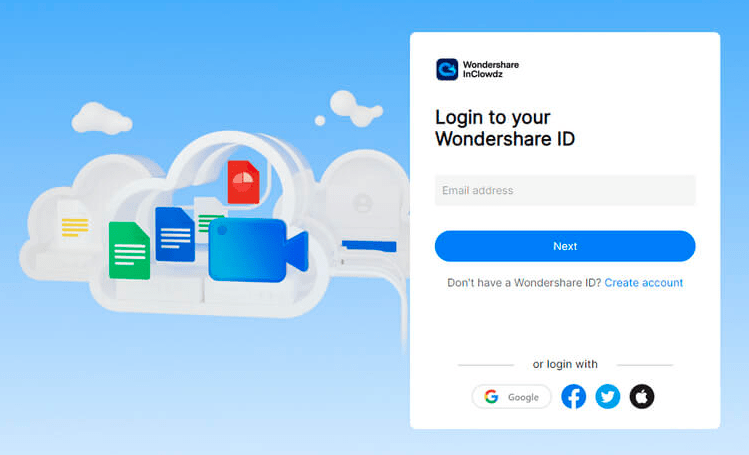 Check out the left side of the homepage of the app and click on 'Migrate'.
Choose the source as well as target cloud accounts by clicking on 'Add Cloud Drive'.
Follow the instructions on screen to authorize every cloud account.
Click on the source drive (Dropbox) and choose the files which you think of moving.
Select the target folder and click on 'migrate' to start the process of transfer.
Sync Google Drive with Dropbox through Download and Upload
The cloud storage drives usually have one thing in common and this is the upload and download feature. As you know, it is possible to download and upload files from the drive to your computer and vice versa. Even though you may think that it is a complicated process, it is not so. Here are few steps to follow.
Sign in to the Dropbox account. Click on 'My Files'. Choose all the files which you wish to move to Google Drive. Now click on 'Download' icon. This way you can move files to your local device which is either your phone or PC.
Sign into the Google Drive account next. Click on the 'Add New' icon and create a new folder where you can drop files which you are all set to upload.
Open the folder where the downloaded files are saved on your computer.
Drag the files which you wish to upload from the older folder to the newer one.
You can also tap the icon named 'Add New' in Google Drive. Soon a new folder window will be opened. Find out from the location of the files that you require uploading and click on the Upload button.
Pricing and Storage of Dropbox and Google Drive
Dropbox offers you storage of 2GB on the free account while Google Drive gives you 15GB. In order to get more storage space on both the platforms, you'll have to pay a fee. For Dropbox, it is $120/year and this gives you 2TB. Google Drive is cost-effective as it offers you similar space for just $100.
There are various plans on Google which provide you somewhere between 15GB and 2TB of space. The largest space that you can get on Google Drive is 30TB of space with a payment of $300/month. Dropbox has also started offering a referral program which lets you send invites through friends and co-workers.
So, now that you know how to migrate Dropbox to Google Drive, what are you waiting for? As you can see, the process is straightforward and easy. Try following the steps to transfer your files and keep them safely.