Today, it does not matter how fabulous your business is, or how optimized for search engine your website is, or how much your clients love you – if you are not a well-known brand like Microsoft, or Office Max or Nike, you are probably going to struggle to rank on the first three slots of the search engine results page (SERPs).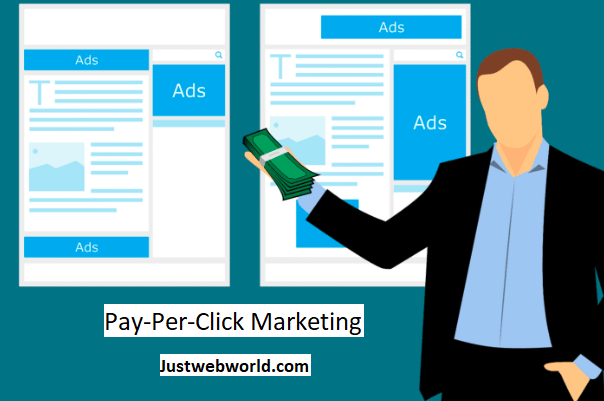 This is particularly true if you are aiming at ranking for highly competitive keywords where clients are searching for specific products.
It is true that you need to optimize your site – in fact; the value of optimization can never be overstated. However, search optimization cannot compensate for the amount of exposure that PPC marketing can deliver to your business, especially since your peers will be utilizing the avenue even if you don't.
You're probably wondering what PPC marketing is, whether it is worth the shot and if it actually produces profitable results. The short answer for the last two questions is, yes. But before we get into details, let's first define what PPC marketing is.
1] What is PPC marketing?
Pay-per-click marketing is a model of digital marketing where advertisers pay a fee every time one of the advertisements is clicked. Ideally, it is a way of purchasing traffic to your platform, instead of trying to "earn" the traffic organically.
PPC marketing is a cost-effective way to attract visits to your site irrespective of your budget. Unlike other forms of marketing, PPC lets you reach and interact with your target audience with ease. By using PPC ads, your business can benefit in different ways.
Refine and optimize campaigns with ease.
Reach your audience.
Attract leads.
Educate and inform leads.
Convert buyers.
Drive profit.
But you should note that not all PPC marketing strategies will deliver the kinds of results you hoped for. That's why it is always recommended that you work with an experienced company that has the understanding of the process and has the resources to drive results.
The best way to go about this is by performing market research to identify which company matches your needs and preferences.
For instance, if you are interested in placing your ad on platforms like Yelp or YouTube instead of Google, your ideal company should be one that is capable of offering that.
Some PPC management companies offer Yelp and YouTube, some only focus on Google, and so on. Luckily, the internet allows you to find all information about different companies, so identifying the right one won't be as hard
Here is why you need a PPC agency by your side.
2] It's all about the level of knowledge
As stated earlier, top PPC agencies have incredible knowledge about PPC marketing – it's what they do all day every day. And from what the wise ones say, knowledge is power. A blend of knowledge and experience leads to a campaign that outshines what a beginner or an amateur does.
Having a professional perform the initial research and come up with a campaign can save you lots of money, because you are sure that the campaign will start on the right note. Besides, when a pro sets up your campaign, you get a sufficiently stable foundation to run the campaign on your own.
3] It also depends on how far you want to go
Marketing campaigns vary in cost based on their scope. A more complex campaign will definitely need a higher budget than a simple one. It also comes with a higher risk liability of a poorly performing campaign. Excellent internet marketing campaigns removes the barriers between channels and departments, allowing teams to communicate and collaborate freely.
Using an agency provides you with access to more than PPC professionals. Top campaigns will bring in design experts, as well as UX/UI, content writing, conversion rate optimization, and content remarketing professionals, among others. You know what this means for your business.
4] One size does not fit all
PPC campaign is anything but one-size-fits-all marketing. What worked for one business might not work for you. One great thing about working with a PPC agency is that they will conduct a series of research beforehand and come up with a campaign that suits your needs, to help you get the most out of the process.