Parents love their children more than anything in the world. They always try to protect them and keep them away from bad and harmful stuff. However, the growing crime and internet always keep them worried.
Monitoring kids activity and protecting them almost seem impossible when they are not at home. So this is what Parental control app try to solve and help you always monitor children from anywhere.
What is Parental Control App?
A Parental Control App comes with many features that allows parents to monitor their kids' online activity, track their physical location, limit their mobile phone usage, etc. Such apps can be installed on Kids and the Parents' smartphone.
Benefits on Using a Parental Control App
Monitor Children's Physical Location
If you have a school going kids, you may stay worried about their movement. With the help of a Parental Control App, you can always track your kid's physical location. So you you always know wherever he/she goes.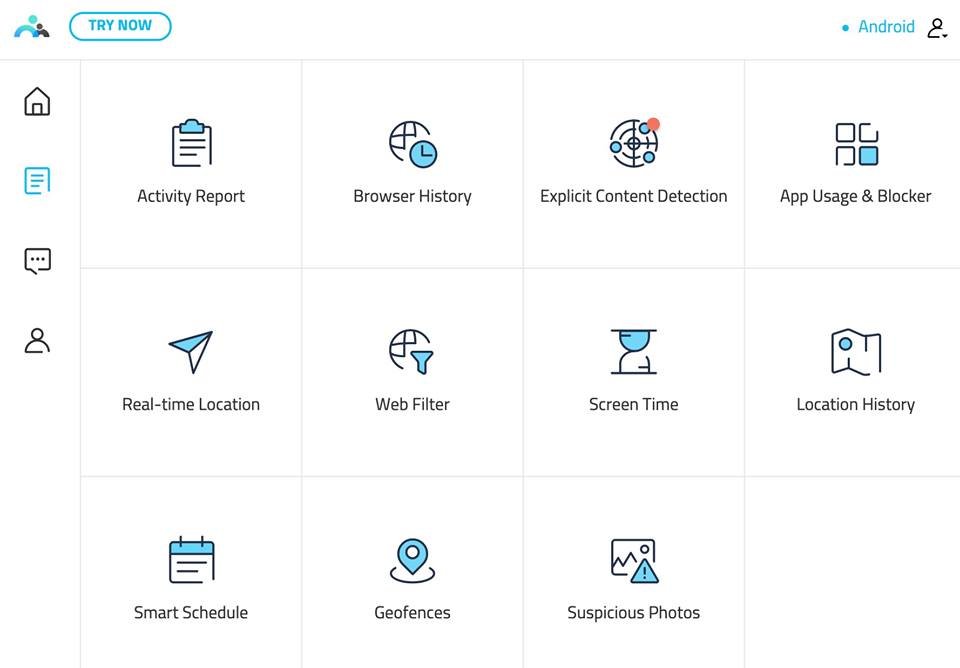 You can even set alert to receive notification when your kid reaches to a certain place, e.g. School or Home. You will have to set the School and Home location first using the app so the app knows where the home/school is located.
Monitor Internet Activity, Apply Filter and Block Harmful Websites
Internet has an important role to destroy kids' career, natural thought, and even make him involve in cybercrime. Social media websites are filled with nonsense stuff, fake news, hate, crime and almost everything that kids are not supposed to read or watch.
However, there are some learning and good websites where they can learn new things. Some websites specially made for kids that even allow them to learn math, languages and other stuff.
You can even check the browser's history to learn what web pages your kids visit. The app can be used to apply filter or block websites that you don't want kids to access.
Limit Mobile Phone Usage
The parental control app can be used to limit mobile usage, so the kids sleep without making delays, do homework at time, and engage in physical activity more than they engage in the mobile activity.
For example, if you want your kids to use the mobile phone for 30 mins only, you can set screen time to 30 mins. All the apps installed on the device cannot be used after 30 mins unless you allow access. This is how you can easily limit the usage.
Get Alerts on Suspicious Text/Photo to Prevent Cyberbullying
The app comes withe some precoding that identifies the messages that contain suspicious text and notify the parents. The app can even identify suspicious photos and alert you when the photo is deleted. It can certainly help to prevent your kids from getting into any trouble.
You may also like.