Investing in payroll outsourcing services would be a significant step to benefit your small business. It also avoids mistakes, overburdens while saving a lot more time and productivity.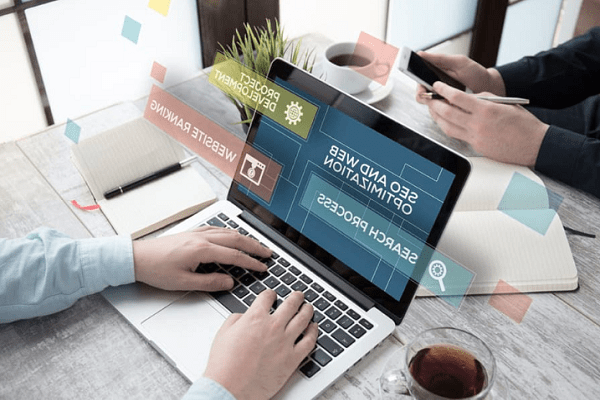 This keeps you updated with the latest tax laws and, for sure, plays a significant role in the success of the business. In this article, we will see the benefits of investing in an outstaffing company.
1] Time Savings / Productivity
Payroll could be a time-consuming process if done inside your business as it needs to maintain the track of benefit, deductions, new hire, terminations, timely pays, and federal and state regulatory changes.
This could turn out to be frustrating as one needs to spend significant labor hours, ensuring appropriate preparations of W2S.
On the other hand, outsourcing payroll allows employees to focus on their core tasks by freeing up the owner, HR, and accounting personnel so that they can work on another strategic task, which could result effectively in the bottom line.
Even if your company inhibits the numbers of employees in business still, it would be a great deal to save lots of time and attention.
It will eliminate the use of a critical amount of data, double checks, and errors happening in small businesses providing more key time for management. An employee would need to contact the payroll specialist who needs to be approved and pay him.
2] Reduce costs
Working with outsourced payroll workers leads to lots of saving indirect costs. Big businesses can afford robust payment departments, but the small and mediums get overburdened with the in-house payroll process. For those who have fewer than 30 employees, outsourcing your payroll operations would turn into a good idea.
Payrolls activities consume a lot more time in printing, signing, distributing, maintain computer software programs, maintenance, training, support and change in tax laws, return to government, etc. Which are much less when compared to the amount offered by payroll services providers. If you do all these services on your own, then the time required just gets doubled.
The payroll company sighs relief by eliminating tasks like calling when sick, resigning, want for leave, and vacation paternity leave, which you need to pay for.
3] Avoid IRS penalties / Mistakes.
Most of the small business needs to pay the penalty for, late or incorrect filings and payments which turns up to be very costly. They cause frustration and anger in employees for not reporting timely to the government post red flags.
Small business owners are incompetent to challenge such government regulations and become responsible for such misrepresentation, which also leads to audit that no business wants. Professional payroll providers stay updated with the changing rules and regulations to remain at the top and are likely to make fewer errors.
They also manage fillings and payments and assume the cost of incorrect penalties' when provided with correct information. A reputed outsourced payroll provider has a dedicated staff to update him with all current changes, which helps them to keep in compliance.
4] Team of Experts
The business owners and payroll related staff get incompetent time to research much on changing regulations and forms. Still, by outsourcing payroll, the small business could gather such expertise, which was only available to big companies earlier.
The big companies always had a valuable team of experts to handle the areas of HR and payroll. These experts have the latest version of the software with tax tables installed in their computers, which reduces your technology advancement cost.
Using the wrong tax table can cause you the penalty. Also, the maintenance fee and upgradations of software costs are excluded from the head of the owner.
Conclusion
The list of benefits doesn't end here! The payroll outsourcing services provide enhanced security by eliminating the risk of theft, tampering of files, or personal data for gain.
The payroll keeps your confidentiality safe and creates a backup for multiple servers. So if you have not yet taken the outsourced payroll service, its high time you should do it. It will surely do your business to the heights with just minimal cost and absolute professionalism.