America's Got Talent is an American talent show broadcasted on the NBC television network since 2003. The show received many positive reviews from the audience and the worldwide critics.
The show inspired many producers to recreate it to other countries. India's Got Talent based on the AGT, and it offers the opportunity to the citizens to demonstrate the skills on a national stage.
America's Got Talent Winners List (Seasons 1 – 15)
Photo Credit: NBC/Universal
Do you know every winner of the America's Got Talent from 2003 to present? If the answer is NO, then we are going to list all AGT Winners List – All Seasons.
1] America's Got Talent (Season 1) Winner: Bianca Ryan
11-year-old singer Bianca won the first-ever AGT on August 16, 2006. The winner of the show promised a studio album and it included the song "And I Am Telling You I'm Not Going." In 2016, Ryan underwent the knife to get abdominal surgery and there was a risk of esophageal cancer.
2] America's Got Talent (Season 2) Winner: Terry Fator
The S2 winner Terry Fator won the title after stunning performances with ventriloquist/singing impressionist on August 21, 2007. Fortunately, the S2 went on having a successful career after winning the title.
Singing ventriloquist enabled him to get various types of jobs around the country and he never had to worry about the money.
Fator signed five-year deal with Las Vegas Strip to perform on nightly basis. Terry makes returns on AGT to perform with fellow singing ventriloquist & support others.
3] America's Got Talent (Season 3) Winner: Neal Evans Boyd
The 32-year-old opera singer declared the winner of AGT S3 and he released studio album "My American Dream" in 2009. Evans performed for many political events and presidents.
Neal ran for Missouri House of Representatives in 2012, but Democrat Steve Hodges defeated him. Sadly, Boyd died at the age 42 on June 10, 2018. According to the Wikipedia page, the cause of death heart failure, kidney failure and liver disease.
4] America's Got Talent (Season 4) Winner: Kevin Skinner
Skinner won AGT Season 4 on September 16, 2009. He is a singer and guitarist and Kevin defeated runner-up Barbara Padilla.
In 2010, he released an album called "Long Ride" after signing songs like "If Tomorrow Never Comes" and "Always on My Mind" on the show. Kevin went missing 2014 and the mental illness led his wife divorced him as well.
5] America's Got Talent (Season 5) Winner: Michael Grimm
Photo Credit: NBC
Grimm is one of the moderate successful musician that risen to fame after AGT. He launched major label debut album and it has songs such as "Fallin'" by Alicia Keys and "Simple Man" by Lynyrd Skynyrd. Michael proposed his girlfriend on "The Ellen DeGeneres Show."
6] America's Got Talent (Season 6) Winner: Landau Eugene Murphy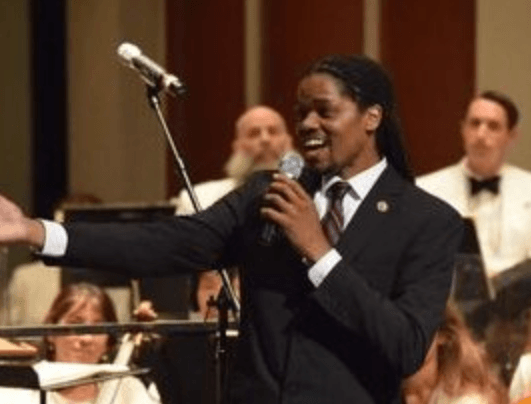 The dance group Silhouettes were defeated by jazz singer Murphy on September 14, 2011. Landau released first-ever album in 2011 called "That's Life," and it ranked #1 on Billboard jazz album chart. Currently, Eugene touring in the country to perform jazz music and he is maintaining less mainstream nowadays.
7] America's Got Talent (Season 7) Winner: Olate Dogs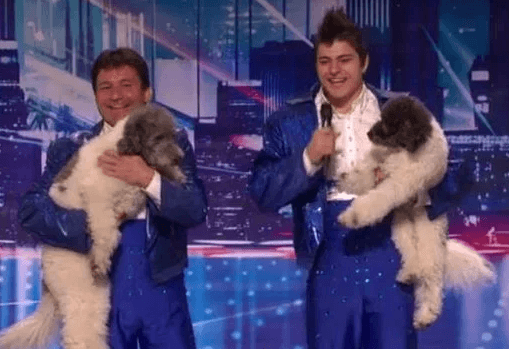 Photo Credit: NBC
Olate Dogs won the hearts of the audience and they beat runner-up comedian Tom Cotter and musician William Close with majority of votes.
The Olate Dogs left home with $1,00,000 million-prize money and they make occasional television appearance. Judge Osbourne is a lover dog and she joking said, "I'm going to keep one of the dogs."
8] America's Got Talent (Season 8) Winner: Kenichi Ebina
Ebina maintains a low profile in media is the S8 winner. He won against stand-up comedian Taylor Williamson after receiving majority of the public votes.
Kenichi is a Japanese performance artist and he is performing on various stages around the world. Ebina launched an app called "Dance-ish Me" similar to JibJab that lets the users to upload photos in various dance positions.
9] America's Got Talent (Season 9) Winner: Mat Franco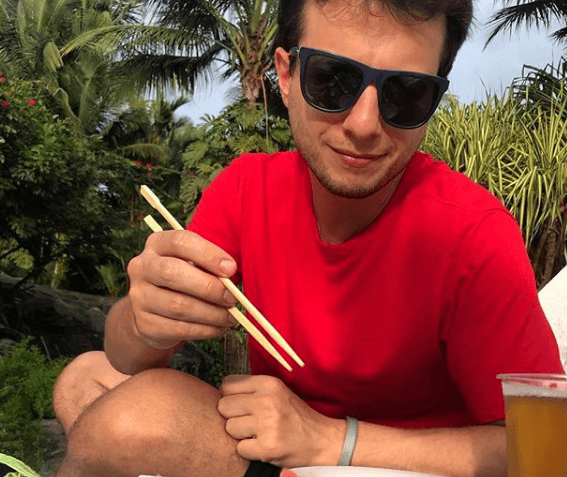 The 25-year-old magician Franco won the AGT Season 9 on September 17, 2014. Mat defeated Emily West with a majority of votes from the audience. The card tricks magician headlined LINQ Hotel & Casino in Las Vegas in 2015. The Las Vegas Review Journal named his performances as the best magic show in 2016.
On July 10th 2017, the LINQ took a further step respect the AGT winner by officially naming "Mat Franco Theater." The LINQ also declared July 10th as "Mat Franco Day."
10] America's Got Talent (Season 10) Winner: Paul Zerdin
Zerdin is a a 42-year-old ventriloquist and he defeated stand-up comedian Drew Lynch with majority of public votes.
The puppet master travelling all around the world with his group to perform on the stages. Paul headlined Planet Hollywood Resort & Casino in Vegas and one of his shows got calcelled due to low attendence.
11] America's Got Talent (Season 11) Winner: Grace VanderWaal
Waal is the winner of AGT S11 after breating The Clairvoyants & Jon Dorenbos in the finale. Grace is the second female to win the "AGT" and she is known for clever actions and young talent.
VanderWaal said that she is going to spend the money on charity and buy three houses. The young talent appeared on The Ellen DeGeneres Show and The Tonight Show Starring Jimmy Fallon in September 2016.
Waal won Choice Next Big Thing at the Teen Choice Awards in 2017. She won MTV Europe Music Awards for "Best Push Artist" in 2018.
Waal released "Perfectly Imperfect" in December 2016 and it landed on ninth Billboard album charts. Grace released "So Much More Than This" in 2017 and she is growing in her career.
Currently, Grace has over 2 million subscirbers on YouTube and millions of followers on social media.
12] America's Got Talent (Season 12) Winner: Darci Lynne Farmer
Farmer is the winner of Season 12 AGT on September 20, 2017. The 12-year-old ventriloquist won the heart of audience by performing. Darci beat 10-year-old singer Angelica Hale in season finale.
In November 2017, Darci announced that they are going for a national tour stating with five locations. However, the team later announced that they will continue the tour in 46 locations. The tours take place from January 2018 to January 2019 and it includes 9 Christmas performances in November and December.
Farmar appeared on The Ellen DeGeneres Show in September 2017 as a guest. In Jeff Dunham's October video, Farmer appeared in the "The Haunted House on Dunham Hill" with three puppets for trick-or-treating.
Terry Fator invited Farmer to perform with him at the Hard Rock Hotel & Casino Tulsa, Catoosa, Oklahoma.
13] America's Got Talent (Season 13) Winner: Shin Lim
Lim is a professional close-up magician that mesmerized millions of people around the world. He defeated runner-up acrobatic group Zurcaroh with public votes in 2018. Shin is the second individual to win the America's Got Talent after Mat Franco in Season 9.
Shin is active since 2010 and he won Merlin Award for "Best Close-Up Magician" of 2018. Lim engaged to Australian dancer Casey Thomas and he proposed her infront of 2000 people during House of Magic in Macau. Shin lives in Boston, Massachusetts, United States of America.
14] America's Got Talent (Season 14) Winner: Kodi Lee
Winner: Kodi Lee.
Runner-up: Detroit Youth Choir.
Third place: Ryan Niemiller.
I'm watching #AGT in my dorm room at @michiganstateu!! I hope your watching it with me…#heckyeah @gabunion #goldenbuzzer #collegelife #michiganstatefootball pic.twitter.com/q65Fhe3h3T

— Kodi Lee (@Kodileerocks) 17 July 2019
15] America's Got Talent (Season 15) Winner: TBA
Conclusion
America's Got Talent series 14 to be announced by the production team. The AGT has offered opportunity to the citizens of the America to perform and demonstrate skills in front of the national audience. The show has gave a new life to many young talents in the past.