It is a fact that we all have busy work routines and our schedules are so tight that we merely find time to spend with our family and friends. The result of this strict routine is that we ultimately fall victim to stress and depression.
There are days when life feels like hustle, and everything seems to annoy and irritate. Well, believe it or not, this is a sign that you are entering the district of stress and anxiety.
Camping Checklist and Essentials
Now, the only way out of this stress is to travel with your loved ones. I mean come on, a week-long vacation won't disturb the pattern of your life, and you do need a break from work to spend some quality time with your family so why not go for an adventurous vacation?
Now, if you are someone who agrees with our idea of a vacation, then you need to stick with this article till the end. We are not suggesting you spend thousands of dollars on your vacation because even if you have a tight budget, we can help you with that. You see there is nothing as fun as camping especially when you are with your family.
This is not only going to save you some fortune, in fact, it is the best way to enjoy an adventurous vacation. Also, even research has shown that there are a lot of health benefits of camping so yes, it is one good option.
Today we are going to jot down some of the basic camping essentials that you need to bring with you in order to get the best out of your time.
Tent, Poles & Stakes
This is one of the most obvious essentials because camping can't be done without a tent and you need something to cover yourself while you are sleeping. Sleeping in tents can be quite a lot of fun, in fact, if you have a bigger tent, then you can even party in it with your family and eat there too.
Lanterns
Again, it is very obvious that if you are going for camping, then you need to take some source of light with you as there are high chances that the place you are going to won't have proper electricity system so yes, lanterns are a must for you while you are camping.
Pocket Knife
A pocket knife is essential for you because you might have to cut fruits or other things while you are camping. So, having a pocket knife can be very useful for you especially if you have to cut something and then eat it.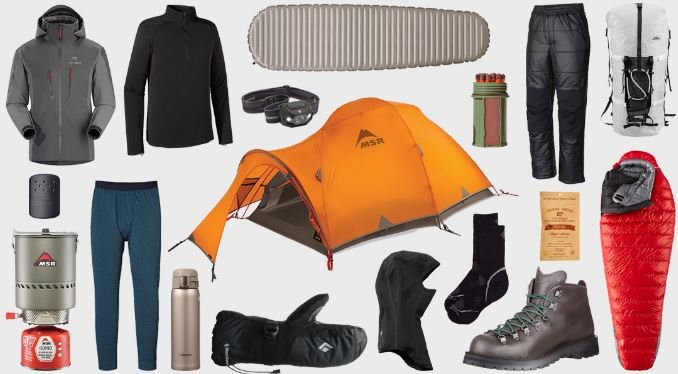 First Aid Box
Never in life forget to take the first aid box with you as you never know when an emergency can pop up. Accidents are unpredictable, and you should always be ready to face them especially if you have kids with you while you are camping then trust me, you are going to need a first aid box for sure because with kids you cannot take any risks and you just have to be ready.
These are the four essentials that you need to take with yourself on camping. Also, we suggest you take a break and start packing as soon as you can because there is absolutely nothing wrong in prioritizing your family and yourself over your work.