An accounting degree can set the students on the right track to pursue a career in the business and finance industry. Leading universities and colleges offer different accounting degrees because of their constantly increasing demand.
The students who aspire to work in the finance sector opt for an accounting degree to become well-versed in the financial sector's knowledge and skills required to flourish.
Accounting Degree: Benefits and More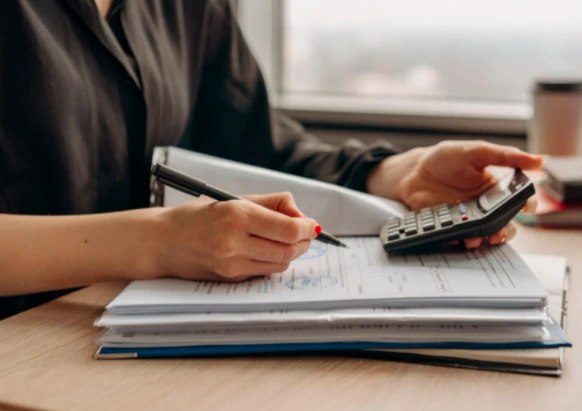 Looking out for a good institution to pursue an academic course gives a great experience, but did you know that international students prefer accounting programs in Canada to kickstart their careers.
Pursuing an accounting degree from Canada can open doors to several top career opportunities in the field. Canada is the leading destination chosen by international students for studying finance. It is home to world-class academic institutions that have produced highly employable graduates.
There is a very high demand for skilled and qualified accounting professionals who can become a great asset to the business and corporate industry.
A career in accounts can shape your entire professional life. The graduates with an accounting degree become the first preference of the employers. There are numerous career benefits of an accounting degree.
However, in this article, we have put forward four benefits of earning an accounting degree. Read on to find out.
To become a part of the resilient industry
Being resilient has become a necessity for the business because of the ever-evolving economy. A resilient industry enables companies to pick themselves up and adapt to changes with ease. An accounting degree can help you manage the business in the most cost-effective way to prevent future floods and damages.
Enable to pursue careers high in demand
Increased career opportunity is one of the primary reasons for the popularity of accounting degrees. You can benefit immensely with an accounting degree in hand because businesses prefer applicants who have earned a specialization degree.
Graduates in accounting can get an opportunity to choose from a spread of job opportunities. Some of the most in-demand jobs for accounting graduates include financial analyst, accounting manager, tax analyst, management consultants, accountants, etc.
Higher earning potential
After completing the course, the graduates can take up associates job roles that offer a higher salary. The average annual wage of an account's graduates ranges from $39,321 to $129,890. Investing your time and effort in an accounting degree program can be a wise decision to upscale your career trajectory.
Career growth
The growth potential of individual increases after pursuing a well-designed accounting course. There are a lot of CEOs who hold accounting degrees which states that their degree played a vital role in their career advancement. An accounting degree can help you rise upwards in your career by offering you job security and career growth.
Earning an accounting degree takes an investment of time, money, and effort. Thus, it becomes essential to ensure that the chosen degree can help get on the right career path.
The knowledge and skills gained from an accounting course can make you employment-ready. Opt for an accounting course from a leading Canadian institution to make the best out of your investment. Apply now to start your journey in the most in-demand industry!