Although they make their name for their skills on the court or field, professional athletes have ample marketability beyond their respective league.
Many athletes go on to sign long-term deals with athletic retailers, like Adidas and Nike, or to sponsor other products, adding to their endorsement payments while also keeping their name in the public with big-brand partnership.
Examples include Phil Mickelson of the PGA Tour and In-N-Out; Peyton Manning of the NFL and Sprint; and Larry Bird and Michael Jordan fighting over a McDonald's Big Mac in a famous 1993 ad.
But some of the most popular ways that star athletes can stay in the limelight is to make appearances in TV series and feature films (along with music lyrics and videos). In terms of major league North American sports, no players have been as active in Hollywood as the NBA.
Leading players from Dennis Rodman to Shaq have made (full-length film) on-screen appearances when they're not busy winning finals with the Bulls and Lakers. This year, punters who wager on NBA Championship winner betting odds can be on the lookout for the favorites the Lakers, whose top star, LeBron James, has his own movie coming out this summer.
The Space Jam reboot builds on the original released in 1996, which starred Michael Jordan, as well as Charles Barkley, Patrick Ewing, Muggsy Bogues, Larry Johnson, and more.
But what about the shortened cameo? Let's take a look at some of the most memorable short cameos from the NBA's top stars across a variety of genres.
Entourage (Season 6, 2009)
LeBron James
In 2009, drama-comedy series about high-flying Hollywood stars was at the end of its run. Even so, producers managed to nab a LeBron James cameo.
The series, no stranger to big-name cameos, from the likes of NFL star Tom Brady to champion boxer Vitali Klitschko, saw LeBron team up with Matt Damon during an argument in a parking lot.
LeBron joins Damon (both of whom play themselves) in berating the main character, Vince, for skimping on a donation to his charitable fund. Vince eventually pressures LeBron to pony up about how much he donated; a cool $1 million versus Vince's $10,000.
Airplane! (1980)
Kareem Abdul-Jabbar
In addition to being remembered as one of the greatest players in basketball history, Abdul-Jabbar also cemented himself in history as taking part in one of the funniest celebrity cameos in one of the most-celebrated comedies ever created.
In the film, Abdul-Jabbar plays co-pilot Roger Murdock-who's actually Abdul-Jabbar in disguise. Forced to land the plane under extreme circumstances, Murdock's cover is nearly blown by a young man who comes into the cockpit and outs Abdul-Jabbar.
Faced with criticism about his performance with the Lakers (hinting that he only tries during the playoffs), Abdul-Jabbar reveals his true identity to the plane in order to set the haters straight.
Bad Boys (1995) and Bay Boys 2 (2003)
John Salley
Though Salley isn't remembered with the same fanfare as others on this list, the power forward for the Miami Heat will forever be celebrated for adding to the killer cast of Bad Boys.
In the first installation, the 6'11 star teams up with the chatty-but-dedicated police duo, played by Martin Lawrence and Will Smith in one of the most surprising action comedies from the 90s.
Salley's cameo is memorable for his role. He plays a tech-savvy hacker named Fletcher. Not only did Will Smith and Martin Lawrence turn into overnight sensations (as well as Gabrielle Union in the second film), but Salley himself also become a recognizable aspect of the popular franchise.
Exorcist III (1990)
Patrick Ewing
Typically, NBA players have opted for comedic and action roles, which include movies like Trainwreck (LeBron James) and Conan the Destroyer (Wilt Chamberlain).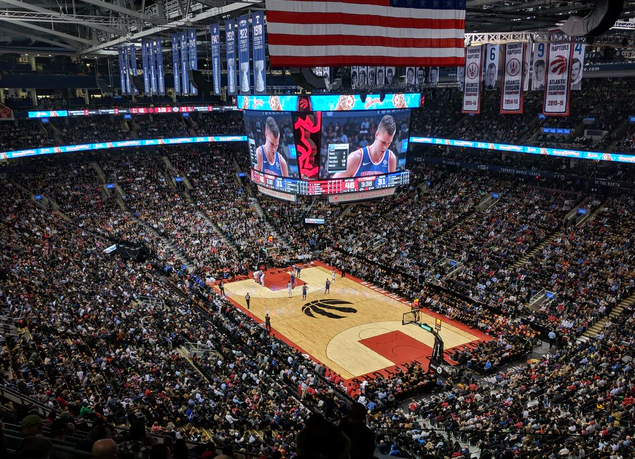 Then, there's a slew of dramas and family-friendly sagas, including Het Got Game (Ray Allen) and Like Mike (with players like Allen Iverson, Tracy McGrady and Vince Carter).
However, few players have pursued roles in horror films. Patrick Ewing, celebrated for his time with the New York Knicks and for his current role serving as head coach of the Georgetown University basketball program, made a surprising cameo as the Angel of Death in Exorcist III.
Though certainly odd for the Hall of Famer, he wasn't the only strange name on the cast list. The film also saw appearances from personalities like Larry King, Fabio, and Samuel L. Jackson.
The film didn't perform nearly as well as its predecessors, but Ewing's role as the Angel of Death won't be forgotten anytime soon.