Canada's second largest province is Ontario and it is a region that is bordered by great lakes and plays the role of being home to some of the best-distinguished institutes of advanced education.
Majority of the Ontarians reside in western 'Golden Horseshoe' region, which is probably the fastest growing area of North America that edges nearby Lake Ontario and also includes cities like Hamilton and Toronto.
Universities In Ontario – List Of Top 10 Universities of Ontario
Ottawa and Kingston are considered the main urban centers and they lie on the eastern side. The cities mentioned here are home to some of the best Canadian universities. If you're someone who is looking forward to starting your higher education in Ontario, you've clicked on the right article.
Regardless of whether you're coming from Ontario or some other Canadian province, or an international country, students who attend colleges in Ontario can anticipate gaining access to the high-tech research facilities, diverse socio-cultural landscapes, world-class faculty, and other metropolitan amenities.
Not only that, Ontario is also one of the most diverse Canadian provinces. You may even be aware that Ontario is home to picturesque and iconic Niagara Falls and is globally reputed in terms of safety, government effectiveness, public welfare, and safety. This city also has promising career opportunities that will help you flourish in the near future. Here are the 10 best universities of Ontario.
University of Toronto (Toronto, ON)
Lying at the top of this list of the most esteemed schools in Toronto University, which is deemed to be the best university in Canada. This is undoubtedly the institute that gets the highest annual scientific research funding and other finances from the Canadian university.
The University of Toronto is best known for its influential movements in curriculum development, communication theory movements, and literary criticism. They are the origin of the discovery of stem cell research, innovation of insulin, and the first-ever artificial pacemaker.
In the year 2020, Toronto University received a $250 million gift to the Faculty of Medicine, the largest philanthropic donation in Canadian history, letting researchers keep making the latest strides in science and medical fields.
Mc Master University (Hamilton, ON)
Lately given the tag of being the most research-intensive university for the fourth year, Mc Master University has been voted to be the best one in Canada for Decent Work and Economic Growth, Health and Wellbeing, and Partnerships by the Times Higher Education University Impact Rankings of 2021.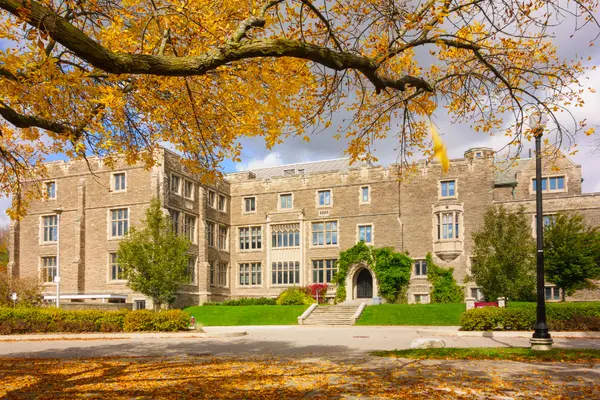 This university is located in Hamilton, which is known as the waterfall capital of the world, and it was named for founder William McMaster. He was the one who developed the McMaster Model, a student-centered approach to learning that universities have adopted all over the globe.
This school lately opened the Indigenous Health Learning Lodge for staff and students who look forward to learning about health science and indigenous culture. The faculty and alumni include Henry Giroux and other Nobel Laureates like Bertram Brockhouse in physics, Donna Strickland in physics, James Orbinski for the peace prize, and Myron Scholes in economics.
University of Waterloo (Waterloo, ON)
The University of Waterloo is yet another Canadian university that earns high rankings and has been successful in maintaining a great reputation in the field of innovation and research.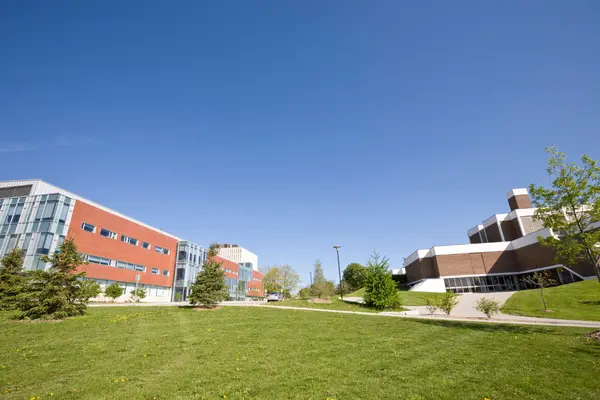 Maclean's 2021 ranked them #1 in the area of engineering, computer science, and mathematics and also #1 for experiential learning.
The university offers more than 7500 co-op employment placements and this enthusiastic spirit has created more than 5000 jobs via Velocity, a business incubator program.
The facilities of Waterloo naturally match the achievements of alumni and faculty. Waterloo maintains more than 30 Senate-approved research institutes and centers with expertise in nanotechnology, AI, and cybertechnology.
University of Ottawa (Ottawa, ON)
If anyone asks you the largest bi-lingual university in the world, you should answer it as the University of Ottawa. This university has also been ranked as the #1 French immersion program among several other Canadian universities.
The university maintains an impressive 97% employment rate for graduates and offers $60 million in the form of annual bursaries and student scholarships.
Several prime ministers and presidents of foreign countries and Canada have graduated from the University of Ottawa. Through the initiative named Transformation 2030, the University of Ottawa has become more connected, more agile, sustainable, and impactful.
Western University (London, ON)
Western University is situated in London, which is one of the most rapidly-growing cities in Canada. London is called the Forest City, the city of London handles more than 200 parks. If you're a nature enthusiast who loves to admire the beauty of nature, this is definitely a sustainable city to live in.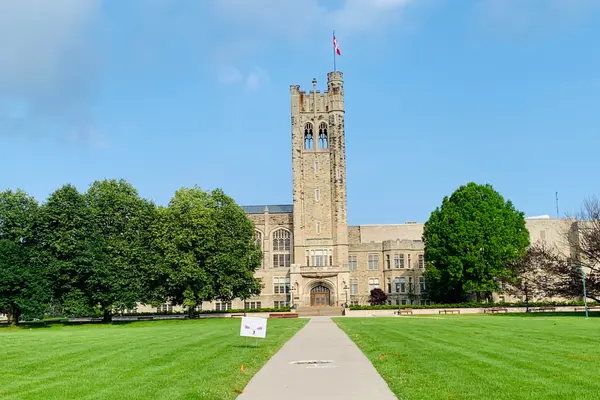 The commitment to research is unprecedented for Western University. Being the founding member of the U15, a community of Canada's most distinguished academic research schools, Western always takes the lead in relation to breakthrough research.
Western University students have access to more than $25 million in funding and can expect to gain work experience since 100% of the degree programs provide practicums or internships with a salary of pain internship that ranges from $33,150 to $49,135.
York University (Toronto, ON)
York University is mostly revered for its law, film, and business programs. York University is home to Canada's oldest film school and this is also considered as the nation's best. The acceptance rate is equivalent to that of other prestigious colleges like USC School of Cinematic Arts and Tisch School of the Arts.
York University is also home to the largest and oldest environmental studies faculty in Ontario and Canada's largest and first graphic design program. The Osgoode Law School is ranked 4th best in Canada, thanks to the achievements and results of the faculty and undergrad students.
Students who are looking forward to specializing in the aforementioned fields will find themselves surrounded by like-minded peers and experts.
Queen's University (Kingston, ON)
Queen's University has been named by BBC as one of the top 5 towns that is home to the best universities in the world. Kingston is well-known for being an expansive city that maintains a community-centric feel. 95% of the Queen's University population originates from a place that is outside Kingston.
Queen's maintains numerous top rankings and as per the 2021 Times Higher Education Impact Rankings, they ranked #1 for Peace, Strong Institutions, and Justice, #1 for No Poverty, and #2 in Zero Hunger.
Those who are always hungry for knowledge will never be disappointed as there are numerous restaurants in this city. The Maclean's ranking of 2021 gave the university accolades and ranked them #2 in Residential Living, #2 in Experiential Learning, and #1 in Extracurricular activities.
Carleton University (Ottawa, ON)
Carleton University is situated near the Rideau Canal and lies in close proximity to downtown Ottawa. It was actually founded in the year 1942 with the goal of meeting the requirements of the veterans who returned home from World War II. Each of the buildings is interconnected by 5km of underground tunnels.
The current reputation of this college is based on its expertise in architecture, journalism, and international and public affairs. The basketball lovers will love it at Carleton as their men's basketball team has lately claimed 14 out of 16 national championships.
Ryerson University (Toronto, ON)
Ryerson University is entwined with Toronto city as there are very few boundaries that demarcate Ryerson University, which is publicly funded.
This has been given the name of Ryerson after Egerton Ryerson, who is a huge contributor to the Canadian public school system design, Ryerson will adopt a new name in the year 2022.
Ryerson is a place that hosts the most remarkable and beneficial faculty members and promising guest lecturers, including Canadian Secretary of State David Crombie and other historians Margaret MacMillan.
One of the best features of this university is its Digital Media Zone, also called DMZ. This is a business incubator that is managed by the university and is perfect for tech start-ups. The institution helps in connecting researchers with innovators, mentors, and investors.
University of Guelph (Guelph, ON)
What is the reason behind so many students flocking to this particular university? In fact, as per studies revealed in the 2021-2022 academic year, applications to the University of Guelph have increased by 23%. Well, the main reason behind this is that the University of Guelph has featured at the top of most college-ranking lists.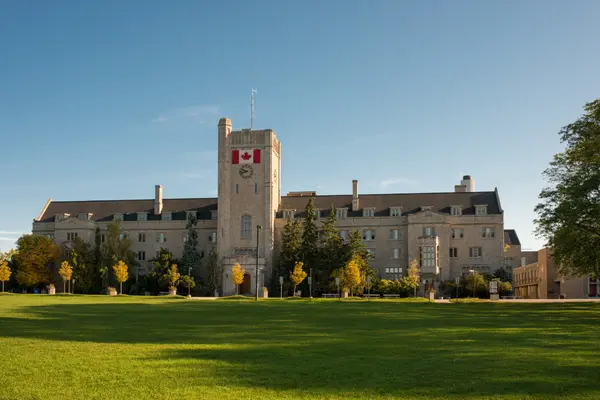 According to previous Macleans' surveys, Guelph University has ranked #1 for Best University Food in Canada, #1 in Total Research Dollars, #1 in Residence Living, and #1 in Veterinary Sciences. It can't be denied that Guelph is a leader in most realms and this is why the federal government of Canada granted them $78 million to start off with a digital food revolution.
Latest research studies include the prediction of Bitcoin's progress, treatment of pet sicknesses, and evaluation of carnivorous plants. This is a school that is also responsible for the creation of Yukon gold potato.
Apart from being located in the top 10 places in Canada, students can also get attracted to this institution for the more than 1000 experiential learning and other career opportunities offered to students.