Over the years, website designing has undergone a massive change, and with that, its functionality, interface and user experience has also evolved. Initially, websites were just a large block of tests with some designs. But nowadays, a site that represents your brand needs to be the best.
By using a web design course that has modern technological tools, you can create a unique platform and become a successful website designer. Here you can discover a few web design courses to determine which one to choose and enroll in.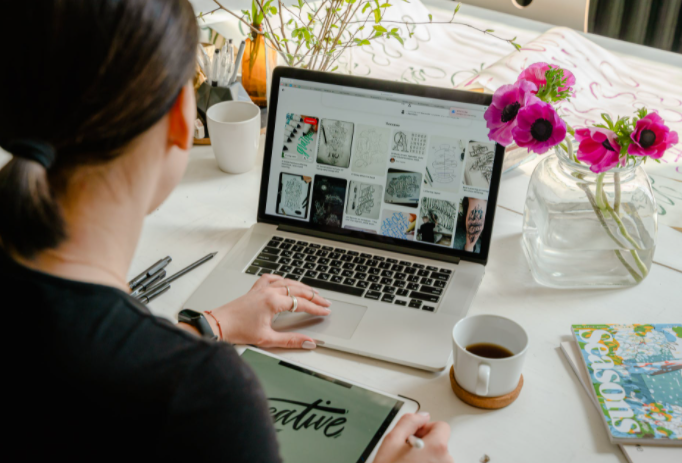 How To Choose A Good Web Design Course?
In this list, you will come across various courses, and you can make a choice amongst them. However, it is also imperative to consider certain factors before choosing. You must ask yourself a few questions to decide which course will be the best to learn web designing.
Does the platform offer flexibility in studying?
What is your career goal, and do you need some basic coding knowledge to start using the software?
What is the amount of time you need to dedicate to learn the course?
UI or UX: Which one do you need?
The answers to all these questions will guide you to pick a web designing course online and build your skills.
Where Can You Find Web Design Courses?
Here a list containing the top web designing courses for beginners are mentioned. Take a look at the pros and cons, features so you can choose one.
Ultimate Web Design Course: WebFlow University
Learning website designing should not be so difficult, and by enrolling at WebFlow University, you can proceed at your own pace. It encompasses more than 100 videos, and the key concepts are UI design, typography, and page design. It is a free course and does not give you a certificate.
And it features media elements, layout basics, styling and CSS basics, and responsive design. By taking up this program, your journey to be a web designer will start successfully.
Pros
Easy to understand instructions.
5 hours of video content.
Updated cutting edge introduction.
Cons
It does not provide a fundamental understanding of all concepts.
Alison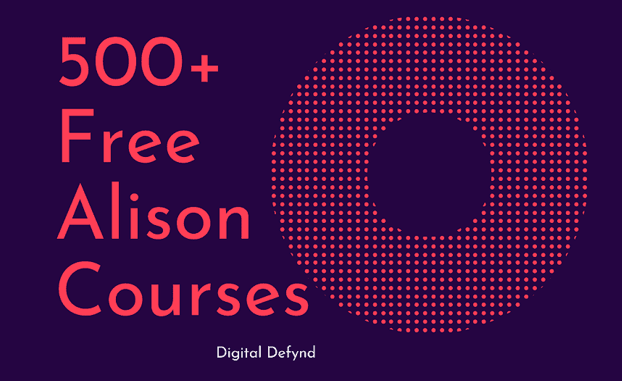 The web design training comes with a diploma and free certificate for aspirants wishing to pursue professional skills. It is a 15-hour program, and sessions cover basic programming languages, web design tools, and other vital concepts. It also has a 4-hour course which is available for free.
The unique aspect of the program is you have to achieve at least 80% in every assessment to complete the program. If you wish to master your soft skills, it is a suitable course to sign up for.
Pros
Includes HTML Flash and Cascading Style Sheets.
Gives certificate.
Cons
Achieving 80% is much on every assessment.
Beginner Web Design Using HTML5, CSS3 & Visual Studio Code: BYOL
It is another course available for free and is for four hours. The web design course online free is available on YouTube and comes with a bunch of downloadable files.
The entire program teaches you how to prepare three different sites. The curriculum includes external CSS, styling and layout basics, responsive design, div nesting and web structure.
Pros
Entertaining instructions.
The content is divided into sections making it easy to understand.
Cons
Only basic concepts are included.
To complete the entire program, you must register on a scheme for $12 per month, and "Bring Your Own Laptop."
No certification.
BrainStation
It is an online certificate program in UI design, UX design and Design Thinking. Enthusiasts can learn many things and build skills in different areas like information architecture, wireframing, sketching, prototyping, and user research.
The website design course online is part-time and emphasizes collaboration via its real-time platform. It stresses how to incorporate a call to action, customer feedback, and increase the user experience. The designing process is smooth, and you will not take much time to learn and create your own.
Pros
Great introduction on CSS and HTML.
Interactive video lessons.
Easy to grasp the topics.
Cons
Coursera: Basics of Coding & Web Development Specialization: Web Design for all
It is a program by the University of Michigan and a famous one on Coursera. All topics are covered in this, like CSS, HTML, CS, web accessibility and responsive web design.
If you need a certificate, you can go ahead with the paid course or else the free one is sufficient. The price of the course is $49 per month and its duration is 70 hours.
Pros
Interact with an online community.
Complete experiment reviews to implement what you learn.
Develop a solid foundation as a professional web designer.
Cons
Type errors are there in quizzes.
Wondershare Mockitt: Start Web Design Using The Best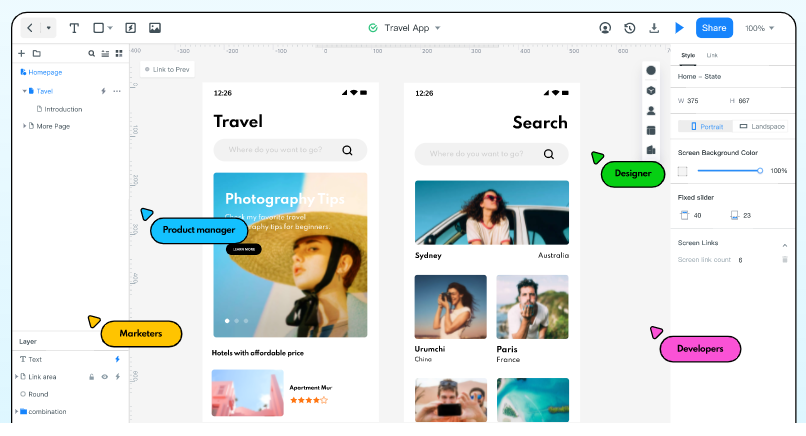 After completing the free web design courses, it's time to implement them in your project. Mockitt is a suitable platform to enhance productivity by co-editing and co-managing projects.
It will strengthen your designing journey and let you present your idea differently. The website design learning platform will help you in preparing a website by using the right templates.
It allows designing an interactive and animated page to show new things to your audiences. It has a simple drag and drop interface, and the training you got to prepare a website will help you.
Many modern tools are available in the market, but Mockitt is easy to use as an emerging platform. It has the capability of creating an aesthetically and functional platform.
More Details On The Platform
The tool is available for free and is the right one to start your career. It has great web design ideas and numerous design resources. Thousands of articles, dozens of tools, and numerous YouTube videos are there, but you would not take much time to become an expert after obtaining a web design certificate.
The feature-rich tool allows you to edit at any time and has a powerful table function. It has different preview modes and is supported in Linux, macOS, and Windows.
Final Thoughts
Are you ready to become an aspiring website designer? Learn the concepts, earn a certificate, and choose Wondershare Mockitt to design sites.