The investment community is socially responsible and increasingly conscious of the environmental and social consequences of decisions companies make. Sustainable investors making decisions on investment give priority to positive social change, and hence, they consider moral ideals, along with financial rewards, in their investment process.
Ethically driven investing with a concentration on Environmental, Social, and Governance (ESG) factors is the mainstream today.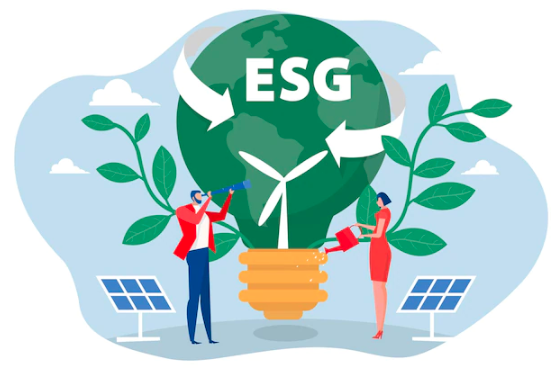 A kind of investment strategy, ESG investing considers non-financial factors to evaluate a company's business operation and performance.
What is ESG investing?
ESG investing, which is an umbrella term for sustainable investing, impact investing, and socially responsible investing, is a type of investment made prioritizing optimal non-financial factors for identifying and evaluating companies' growth opportunities.
The primary focus of ESG investing is constructing portfolios by identifying companies that are socially responsible in their operations. This means companies that have a harmful or bad influence on society or the environment, like negative environmental impact, child labour practices, gender inequality, and human rights abuses, are excluded.
Thus, big investors, like institutional investors, put pressure on companies to be socially and environmentally responsible to influence positive changes.
Get to know the factors considered for ESG investing
The ESG investing strategy includes identifying companies that consider environmental, social, and governance factors high on their responsibility list and investing in them.
Such companies are evaluated by independent companies, research groups, and a third party by contemplating various parameters like biodiversity, resource utilization, product governance, resilience, business ethics, human capital, and occupational health and safety.
The investors for ESG investing can ascertain whether a company's business operations align with the ESG issues. Some of the aspects to consider when evaluating a company are:
Environment
The environmental issues cover climate change, biodiversity, resource depletion, greenhouse gas emissions, deforestation, water pollution, and waste management.
To what extent do a company's business practices affect the environment? It includes using toxic chemicals in manufacturing, the company's carbon footprint, ways of disposing of hazardous waste, how far a company's business operations conform to environmental regulations, and more.
Social
Social factors are related to a company's external and internal business relationships. How does a company improve its social impact on the community and within a company?
Some key social factors are working conditions, human rights, employee diversity, favourable labor policies, equality, child labor, health and safety, and community standards. It also includes a company's effort for social good outside the scope of business in the wider world.
Governance
Governance factors are mostly concerned with management, business ethics, taxation, bribery and corruption, accounting rules, and compliance. You may contemplate issues like 'Are there conflicts of interest related to the appointment of board members?' How does the management interact with shareholders?
Identifying and evaluating the social impact of a business on its stakeholders is good ESG investing. The stakeholders include a company's customers, shareholders, employees, communities, and environment.
What's the purpose of ESG investing?
ESG investing is all about investing in companies, which are well-managed and socially responsible. Constructing an ESG portfolio with stocks that fulfils your goals and beliefs may take some time.
Moreover, people's values differ, and having them in line with the ESG ideals will take time. For ESG funds, stocks are evaluated based on growth, value, ESG factors, sustainability scores, workplace diversity, and disclosure policies.
To conclude, a company having business operations aligned to programs that benefit the environment, local communities, workers, and shareholders offers good ESG investing.