People might need to spy on other's phone for more than one reason. A person can spy on the Android phone of someone else to make sure that their loved ones are safe. In fact, spying on someone's phone can at times be a handy option during emergency cases.
Parents often spy on their kid's smartphones to keep a close watch on their online activities. Fortunately, there are several phone surveillance apps that make spying seamlessly easy without arousing suspicion.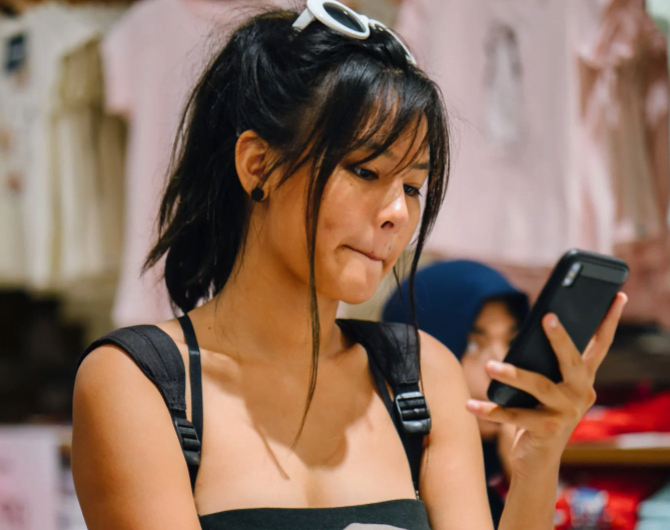 KidsGuard Pro is one such Android monitoring software that lets you keep an eye on your near and dear ones. It is a feature-rich parental control software that can definitely be your choice for your family member's Android or iOS device. Let's delve deeper into a comprehensive review of KidsGuard Pro for Android and iOS.
KidsGuard Pro – How compatible software is it?
A successful spying software is one which is compatible with majority of the smartphones in the recent market. You'll be rather happy to know that this software is popular with both Oss – Android and iOS.
Moreover, you don't even need to root or jailbreak the smartphone for this software to work optimally. It is going to work seamlessly even when you have a jailbroken iPhone or a rooted Android device.
KidsGuard Pro is compatible on a wide array of Android phones that run on version 4.0 or more than that. For iOS devices, it is compatible to a minimum of iOS 9 and above that.
Installation and Setting up of KidsGuard Pro on the Parent Device
The first step is to have a KidsGuard Pro account. Visit the official website of KidsGuard Pro to create an account. Based on your target device, you may make a choice between iOS, Android or iCloud. The following steps are given assuming you chose Android.
On selecting the target device, click on the button 'Buy Now'.
Choose a plan based on what you need.
Depending on the plan that you choose, you'll have to make the necessary payment. On successful payment, you will get the login credentials on your mail. This will again be needed at the Login page of KidsGuard Pro.
For logging in, move to the official website and click on 'Login' button.
Enter the credentials that you received in your email and then click on 'Sign-in'.
Post signing into your account, you'll see KidsGuard Pro for the OS that you chose. In case you chose Android, go to My Products and Orders Management and click on Setup Guide to continue the installation on the target device.
Noteworthy Features of KidsGuard Pro
Now that you're familiar with the steps to take to install the software on your target device, you should read more on its main features. Here are few of the effective features to keep in mind.
Monitors a wide array of apps
Thanks to KidsGuard Pro that you can remotely track all sorts of activities of your loved ones and your staff by just monitoring your social media apps. Through this app, you may do everything from checking the user interface of an app, read chat history, monitor shared multimedia and check records of app activity.
The apps covered are Snapchat, Instagram, WhatsApp, Facebook, Facebook Lite, Messenger Lite, Messenger, Line, Tinder, Kik, Telegram, WeChat, Viber and QQ.
Continue tracking irrespective of your location
You can reap benefit of the inbuilt GPS or Wi-Fi location tracking technology to track real-time locations. You may even set up a geo-fence for receiving alerts whenever your child enters or exits the boundary set by you.
Access Phone Files from any location
Gain access to call logs, contacts, videos, photos, browser history and several other phone features from any location. With this software, you basically get a record of everything on the target device.
When needed, you'll still be given a chance to save and export data for future purpose. You can access call logs, messages, contacts, keylogger, photos, app activities, calendar and browser history.
Interesting stealthy remote tracking Features
With the help of remote-control function, you can perform all types of stealth-mode operations. For instance, you can record phone calls, capture screenshots, take pictures on your Android Phone.
While recording, you can record the voice of both the receiver and the caller. Capture real-time screenshots of the target device and make it sync to you automatically.
User-Friendly
The easy installation process of this software makes it popular among spy trackers. No root is required and it takes less than 5 mins to complete the installation. Soon after installation, the app icon is invisible on the home screen thereby making it 100% undetectable.
KidsGuard Pro Pricing and Plans
Now that you're aware of all its features, it's time to talk about money! The subscription of KidsGuard Pro is available in 3 types: KidsGuard Pro for Android, KidsGuard Pro for iOS devices and KidsGuard Pro for iCloud account. Here are the plans for Android devices.
1 Month plan: $29.95/month.
3 Month plan: $16.65/month.
1 Year plan: $8.32/month.
So, if you wish to save your dollars, you can either choose the 3month plan or the 1year plan. For both these plans, you're supposed to make one-time payment.
Experts suggest that the one-year plan holds the highest value for your dollars. When you opt for a 1-year plan, then the cost will be $99.95 and this will save you $259.50.
So, now that you've understood how the app KidsGuard Pro works, we strongly recommend this one to be your ideal choice. It packs most of the features that you were waiting for. You not only get 100% protection of your loved ones, but you also get to ensure that they're save.
Once the app is running, you'll soon start getting updates within seconds in the form of screenshots and text. Every company or individual should have a perfect software like this. Once you start using it, you'll know why it is called one of the best spying software.