Any smart business at the moment understands that a good social media strategy can perform wonders as far as building a robust brand is concerned.
Integrate Your SEO and Social Media Strategies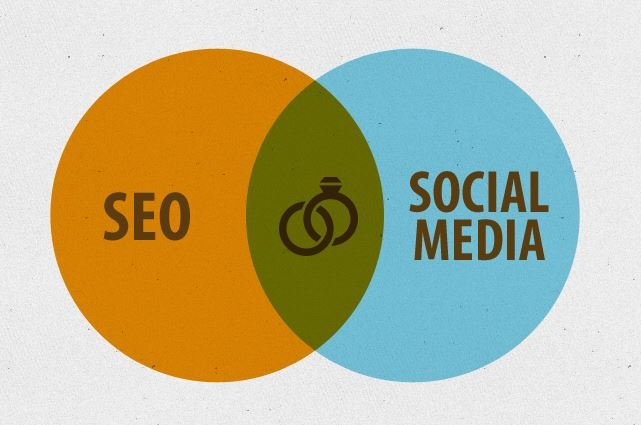 Thanks to the wide array of audio-visuals that can be posted on social media, marketers are able to mold customers' perception of a brand as well as form meaningful relationships with the clients which in turn drives up sales.
There are many things you can do to improve your social media strategy, but most marketers forget one thing: SEO! This often proves to be a huge mistake, and those who seek SEO services early can attest to that.
Here's how you can mix up your SEO and social media strategy to produce desirable results.
Why is SEO important for achieving social media goals?
SEO and social media are intimately related because they complement each other. For instance, social media can help your SEO strategy by improving rankings. On the other hand, SEO services can help your social media strategy by providing information regarding your target audience as well as visibility.
According to Moz, social metrics are one of the most crucial factors that search engines consider together with link quality. So, how can you ensure that your SEO and social media strategy match?
Do proper keyword optimization
Learning how to add keywords naturally in your social media posts will boost the posts' visibility and lead more traffic to your website. More traffic on your website means more chances of making a sale or promoting your content. This will require thorough keyword research to choose the best keywords to incorporate into your post.
Some people outsource keyword research and optimization to an SEO agency so that they can get the very best results.
On Twitter, for example, a search query will return both the accounts associated with the keywords as well as the tweets. It is also a good idea to optimize your profile and bio to match your most relevant keywords.
Incorporate social media extensively on your website
One of the best ways to make sure your social media strategy is making the most of your SEO strategy is incorporating all social media components on your website.
Add profile badges, sharing buttons to your newsletters, social media buttons to all blog posts, add plug-ins that allow direct comments to Facebook and other sites. Furthermore, include links of your website and other social media pages on all of your social media profiles.
Exploit your blog as both a driver of SEO and social media
There is no other better online resource for link-building as the reliable blog. It allows you to create an authoritative voice in your field and communicate relevant information to your customers and readers.
Original and relevant content will still do better in this fast paced industry. You can use your blog to tap this potential and improve both your SEO and social media strategies.
First, ensure you always post unique, authoritative and engaging content. Optimize this content to match each social media channel you intend to use. There is a post you can post on Facebook that would do well but do horribly on Twitter.
Create links by doing guest posts including your keywords and social media profiles on other authoritative blogs. Lastly, ensure that every post you make on a social media platform lands them exactly where they thought it will and as per to your SEO strategy.
Keenly study what works best in your industry by spying on your competitors. Trends and predictions from channels such as Google Trends, Google Insights for search and Google trends for websites can come in handy.
With the help of a reputable SEO agency, you can check what the hot topics in town and optimize your keywords appropriately.
Conclusion
SEO is awesome. A top 3 result in Google with buyer keywords can generate a great stream of conversions and sales.
Social media merges swiftly with SEO. If your content is optimized such that it easily goes viral on social, you'll get lots of shares, likes, comments and additional conversions.
A marriage of both creates a superior profit and influence cycle; your SEO gets you a steady flow of traffic which then gets shared on social media. Your social media efforts spread out this traffic, getting you intense social awareness and influence in your professional niche.
All this boosts your subscriptions, conversions and sales.
To make this happen, do proper keyword optimization, incorporate social media extensively on your website, and exploit your blog both as a driver of SEO and social media.