Indian Idol is one of the prestigious show in India. It is one of the first shows that has produced great singers who are leading in Bollywood right now. It has given an opportunity to many young unknown names in the country. Indian Idol considered as genuine singing show in the country.
Indian Idol Winners List – [Image, Name, Biography]
I am going to reveal the Winner names & what is the current status of the winners. Some of them made it big in their career, and few of them have sad stories to tell.
Abhijeet Sawant – Indian Idol Season 1
Abhijeet born in 7 October 1981, and he is married to Shilpa Sawant in 2006. Sawant is an example that winning a show like Indian Idol does not guarantee your success in Bollywood industry.
Sawant won the title in 2005, and he did well in the industry till 2008. However, he was absent in the music scene for almost a decade. Sawant singed eleven songs between 2006 to 2017 and it the least amount of songs for a man of this caliber.
Currently, he is working on a reality show & he launched Fakira album with Universal Music India.
Sandeep Acharya – Indian Idol Season 2
Sandeep born in 4 February 1984, and he married to Namrata Acharya. He died on 15 December 2015 from Jaundice. Yes, you read it right that Sandeep is no more.
He was the winner of India Idol title on 22 April 2006. He could not achieve a lot in the music industry after winning the title. Acharya has the illness that caused jaundice on 15 December 2013.
Sandeep was having fun at a wedding and the relatives rushed him to the hospital, and the doctors said that he was recovering. Unfortunately, he died from jaundice on the same night. Even though he was showing signs of recovery, but his health deteriorated.
Prashant Tamang – Indian Idol Season 3
Tamang born on 4th January 1983 in Darjeeling, West Bengal, India. Tamang married Geeta Thapa in 2011 and he has kids with her. He was the third season title winner in 2007 with majority of the votes from the fans.
Interestingly, the mayor of the Nepal invested Rs.10,000 and Nepalese in abroad sent money to spend it on sending SMS votes. He started to work in the Nepali films (six films) and it did not work out at the box office very well. He has launched four albums between 2007 to 2016.
Sourabhee Debbarma – Indian Idol Season 4
Sourabhee Debbarma born on 1985 (date & month not available) is the winner of the Indian Idol season 4 aired from 2008 – 2009.
Fortunately, she was able to remain the industry with little music gigs and she is working with major labels. She did not achieve a lot compared to other contestants. Debbarma maintains a private life, and a lot of people don't know about her personal life.
Sreerama Chandra Mynampati – Indian Idol Season 5
Sreeram is probably that most popular singer from Indian Idol winner list. People remember him for winning the title in 2010 and he hails from Hyderabad. The Telugu singer goes down in the list of successful Indian Idol winners.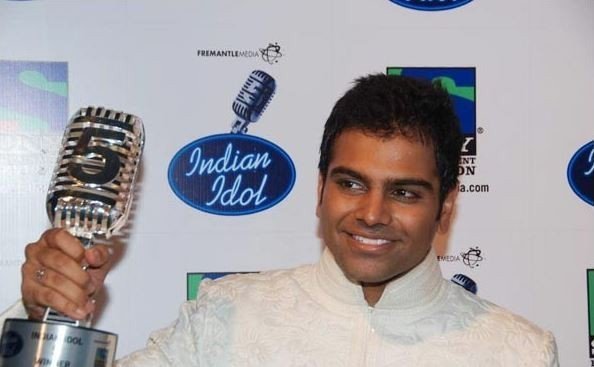 He is still active and getting plenty of work from Bollywood music industry. Chandra won Lata Mangeshkar Award from Andhra Pradesh Government. Mynampati won Dainik Prayukti Sammaan 2017 Award on 31 March 2017.
Sreeram sung for major films like MS Dhoni untold story, and he sung for Hindi, Tamil,Telugu, Kannada, and Marathi. He also signed two films in 2013, but they failed on box office.
Vipul Mehta – Indian Idol Season 6
Vipul Mehta born on 1990 (date & month not available) won the Indian Idol 6 in 2012. He participated in 2008 Amul Star Voice of India season 2 and he could not make it to the finals. In 2012, he participated in Indian Idol, and he ended the show with the title of his name.
He could make it big in the music industry after his first album "Hello Namaste Sat Sri Akal." Vipul Mehta later on worked on singles with Rowaan Mein, and Vande Mataram – A Tribute to Soldiers. He is working on music videos on his YouTube channel, and make sure to subscribe to him to support him.
NOTE: The Indian Idol producers have selected to air Junior division between 2013 to 2015.
Anjana Padmanabhan (Junior) – Indian Idol Season 7
Anjana Padmanabhan participated in Indian Idol Junior season 1 in 2013. She walked out of the competition with the title. She competed in Airtel Super Singer Junior 3, but she could not win the title. Unfortunately, we could not find enough information about her current status. She lives in Bangalore, India.
Ananya Sritam Nanda (Junior) – Indian Idol Season 8
Anjana Padmanabhan is born on 2002 (age 16) in Bhubaneshwar, Odisha. She is the winner of the Indian Idol 2015 in the Junior division. Anjana is growing in the music industry at a little age, and she is estimated to make a fortune by age 30.
She sang for Padhoge Likhoge for MS Dhoni film, and Sun Zara & Mu Kahinki Ete for (Baby 2016 film). Nanda is making big in the industry, but Sritam has not sung any song since 2017. Ananya sang 31 songs in two years, and she is making remarkable progress with a singing career.
Note: Indian Idol production team decided to resume adult version of the competition after season 8.
L.V Revanth – Indian Idol Season 9
Lolla Venkata Revanth Kumar Sharma born on 10 February 1990 (age 28) in Visakapatnam, Andhra Pradesh. He is a perfect example of a successful Indian Idol winner because he went on participating in Rock Star, Spicy Singer on Maa TV and Superstar of the South.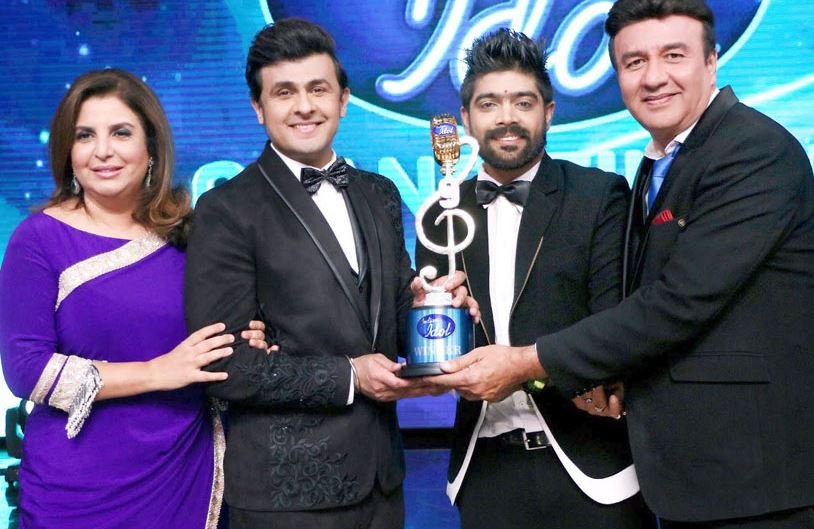 He won all contests, and he sang over 200 Telugu, Kannada, and Hindi songs. The 90% of the songs he sang are Telugu songs and he is popular in Telugu industry. Many people don't know that he is signing in many competitions for over a decade, but he won Indian Idol in 2017.
He is a successful singer before Indian Idol season 9, and he had more professional experience than anyone on the stage. He is only 28, and he has many singing shows title under his belt. Revanth will grow in coming years, and he will go down as a great singer in history.
Salman Ali – Indian Idol 10 Winner
Singer Salman Ali has won the 10th season of the hit reality show Sony Indian Idol. Salman Ali, who hails from Haryana's Mewat, impressed the audience with his powerful performances throughout the season. He was not only praised by the judges – Anu Malik, Neha Kakkar, Vishal Dadlani and Javed Ali – but also the guests on the show.
He not only clinched the much-coveted Indian idol trophy, but also won a cash prize of Rs. 25 lakh and a Datsun Go car.
Sunny Hindustani – Indian Idol 11 Winner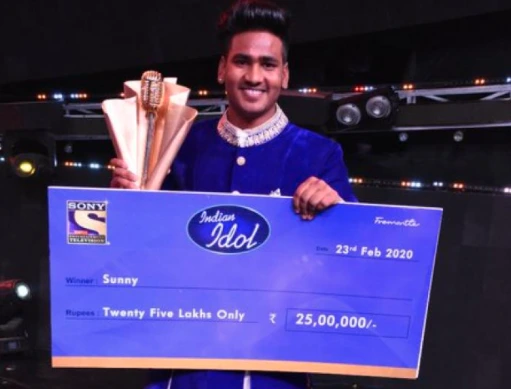 Sunny Hindustani is the winner of season 11. He took home the trophy and prize money of Rs 25 lakh.
Judges
Himesh Reshammiya replaced Anu Malik.
Vishal Dadlani.
Neha Kakkar.
Host
Pawandeep Rajan – Indian Idol 12 Winner
The Indian idol 12 race to win the trophy is between Pawandeep Rajan, Arunita Kanjilal, Shamukha Priya, Sayli Kamble, Mohd Danish and Nihal Tauro.
Indian Idol Season 12 winner: Pawandeep Rajan Is The Winner Of The Show, Arunita Kanjilal Bags Second Position.
Indian Idol 13 Winner – Rishi Singh.
The winner of Indian Idol 13 is Rishi Singh from the Ayodhya. He not just won the trophy but also took home a brand new car along with a prize money of Rs. 25 lakh.
The Indian Idol season 13 air on 10 September 2022. Judges are Neha Kakkar, Vishal Dadlani and Himesh Reshammiya. Host is Aditya Narayan.
Conclusion
Indian Idol is a prestigious show in the country. However, shaping the contestant career or winner career is within their hands. Over the years, the eliminated contestant seen greater heights than the winners. Let us know what do you think about our Indian Idol all season Winners in the comment section.