MTV Splitsvilla is a popular show aired on MTV India and thousands of people in the country watch it. MTV Splitsvilla is an Indian television reality show presented by Actor Sunny Leone and VJ Rannvijay Singh.
The show created by Purvish Bhatt and Shweta Jangra ten years ago 20 June 2008 on MTV India. It became extremely popular in India by 2009, and thousands of people in the country started to watch it.
MTV Splitsvilla Winners of All Seasons (1 to 13)
The show became a topic to talk about it among the teenagers, and the majority of the viewer's age group was 15 to 25. I still remember, when the show aired in 2009, and many of our friends were talking about it.
The show started in 2008, and today is 2018, and the show is running season 12. A long-running reality show on MTV is hosting the tenth season, and it is an achievement. We are going to look at the all Winners of the MTV Splitsvilla.
MTV Splitsvilla 1 Winner : Vishal Karwal & Shraddha Haribhai
Vishal Karwal (age 32) is a successful Indian television actor, who started the career with Splitsvilla. Fortunately, Karwal said goodbye to the show taking the title home. He moved on with an acting career in the television, and it has worked out in his favor.
Many major producers in the television have signed him to play lead roles. Vishal played the lead role in Bhagyavidhaata aired on Colors, and it is an Indian drama series.
Many reality shows have come forward with contestant opportunities, and Karwal participated in Big Boss season 6 aired on Colors.
Currently, Paramavatar Shri Krishna producers cast for Lord Vishnu role since 2017 and season one winner is doing well with his acting career.
Shraddha Haribhai: Apparently, there is no information about her after she won the Queen title on the popular reality show.
Splitsvilla Season 2 Winner : Siddharth Bhardwaj & Sakshi Pradhan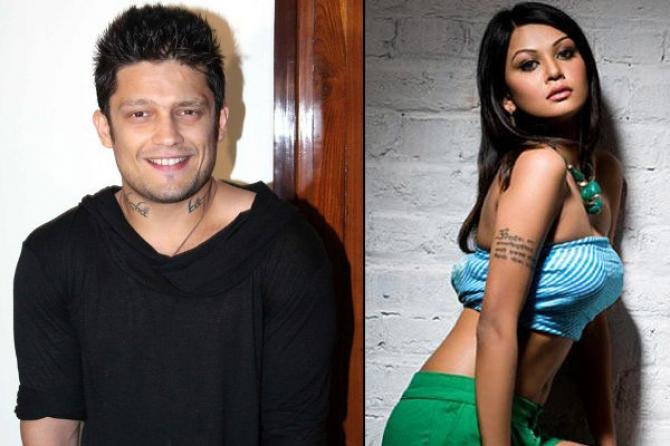 Siddharth Bhardwaj (age 31) is a model, actor, and VJ, who is a winner of MTV Splitsvilla 2. He won the reality show Splitsvilla season 2 along with Sakshi Pradhan.
They both took Rs.5,00,000 home and offered started to show up on their table. Pradhan did not make an impact in the Bollywood and Indian Television, but she remained a model & VJ.
She is doing extremely well as a model today, and Bharadwaj participated in Bigg Boss in 2011, and he was the second runner-up.
MTV Splitsvilla 3 Winner : Parag Chadha & Riya Bamniyal
Parag: He made his debut with the popular reality TV show. Chadha born and raised in Delhi, India. Currently, Parag is an actor, Model, and Casting Director. The Indian television producers have given a shot to portray the role of Krish in Jamai Raja. Life OK producers signed Parag for the show, but the daily soap "Narco" never happened.
Riya: Riya Bamniyal (age 30) is an Indian Actor, and Model who has appeared in Tamil films and Hindi films. After winning the crown of the Indian reality television show, Splitsvilla, she got several opportunities.
Parag signed Kulir 100° (2010) and Luv Ka The End (2011), and she never any more opportunities from the industry. However, she is doing extremely well in her career as a model.
MTV Splitsvilla 4 Winner : Dushyant Yadav & Priya Shinde
Dushyant: He is a model and actor, who played leading role in Amita KaAmit aired on Sony entertainment television. However, the show did not connect with the audience, but the show ended with 223 episodes. Currently, Dushyant is an active model, and focusing on bodybuilding.
Priya Shinde: An active actor and model, who won the title of Miss Pune Personality 2009. Shinde was the runner-up in Miss IBM contest, and she made her way in the Television industry. Currently, Priya is focusing on the modeling, acting, and endorsing Jalak Diamond Jewels & Freedom casuals.
Splitsvilla Season 5 Winner : Paras Chhabra & Akanksha Popli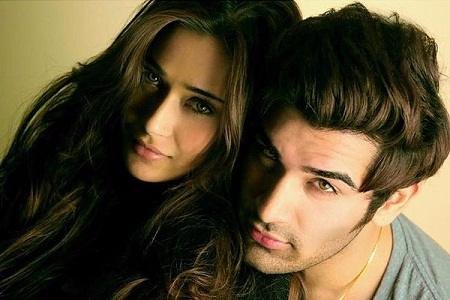 Paras: An Indian actor, model, and host of the television. The season five winner made big in the industry, and he is growing tremendously. Chhabra is a successful model, and actor, who appeared in Badho Bahu (2017 – 2018), and Karn Sangini (2018).
DJ Akanksha: A successful model and DJ who won the season five are making big in a different field. People chose her passion and became a DJ. She is currently working as a model and full-time DJ, and you can book her for your party at BookMyShow.
Splitsvilla Season 6 Winner : Paramvir Singh & Mandy Debbarma
Paramvir: Singh was the winner of the season six, and he is focusing on his acting career. However, he could not accomplish much in the Television industry and modeling. Currently, modeling is a great option for him, and Param focusing on it.
Mandy: Debbarma took the Queen title to her home, and she continued to work as a full-time model. The Splitsvilla show did boost her modeling career, and she is an active model to this date.
MTV Splitsvilla 7 Winner : Mayank Gandhi & Scarlett Rose
Mayank: The good-looking man, who took the title home, had a boost in professional life. He was able to take full advantage of the offers getting from the television industry. Gandhi has worked in fifteen shows so far, and he never backs down from challenging shows. Mayank dated Yeh Hai Mohabbatein fame Mihika Verma from three years, but it did work for the couple & split.
Currently, the television industry is very pleased with him, and getting plenty of opportunities to work within the Hindi showbiz.
Rose: A beauty who has a beauty title in her name doing well in the modeling industry. It does not seem like Scarlett is interested in the movies, but she is making handsome amount of money from modeling gigs and contracts. Rose is an active full-time model, and you can follow her on Instagram & YouTube channel.
MTV Splitsvilla 8 Winner : Prince Narula & Anuki Tchokhonelidze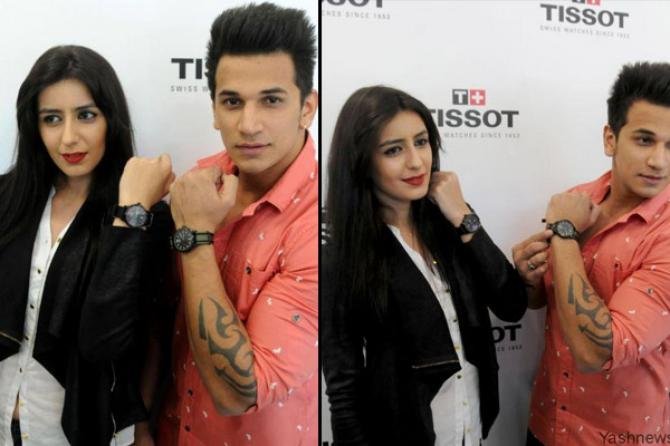 Narula: He is a man who made an impression among the youths, and daily soaps audience with Bigg Boss reality show. Price is a successful reality show winner, who took the most prestigious titles home from Roadies X2, Splitsvilla 8, and Bigg Boss 9 in 2015.
Moreover, no one can deny that 2015 was the year of Prince.  After winning the two MTV reality shows and one major reality show, there is no doubt that, he has secured his position in the Television industry.
Tchokhonelidze: Anuki, 24 is a Georgia girl, who is a full-time professional model from the USA. Our country has given her the opportunity to work in Splitsvilla, and the title win boosted her career. However, she could not achieve the same heights as Narula. Currently, she is working as a full-time model in several countries.
MTV Splitsvilla 9 Winners : Gurmeet Singh Rehal & Kavya Khurana
Singh: After winning the show, Rehal proved that he is not interested in the television shows. However, he does show a lot of interest in bodybuilding, fitness, and modeling. Currently, Singh married his long-time girlfriend, Brittany Lauren Marie.
Khurana: Kavya undoubtedly earned the right to call Queen of Splitsvilla of Season 9. She is a part-time DJ and full-time model. Many believe that she made tons of money after she took the title home, and living a lavish life.
It could be the Entrepreneurship skills that led to increases in the net worth. Overall, she is extremely well in professional life, and you can support her by following on Instagram.
MTV Splitsvilla 10 Winner : Baseer Ali & Naina Singh
Ali: Basheer, 24 born & raised in Hyderabad, and the popularity followed him after getting shortlisted in MTV Roadies (2017). The luck did not follow him because he could not take Roadies 2017 title, but the MTV knocked on the door of Ali again.
The MTV Splitsvilla season 10 gave him the boost he needed the most, and Ali left the show with the title. Basheer career is on the right path, and we have wait and watch how successful he is going to become in the industry.
Naina: Singh appeared in Femina Most Stylish Diva 2013, MTV Splitsvilla 10, and India's Next Superstar. Naina is an active model, actor, and fitness freak, and it seems like nothing is going to stop her from making big in the industry.
MTV Splitsvilla 11 Winner : Gaurav Alugh & Shruti Sinha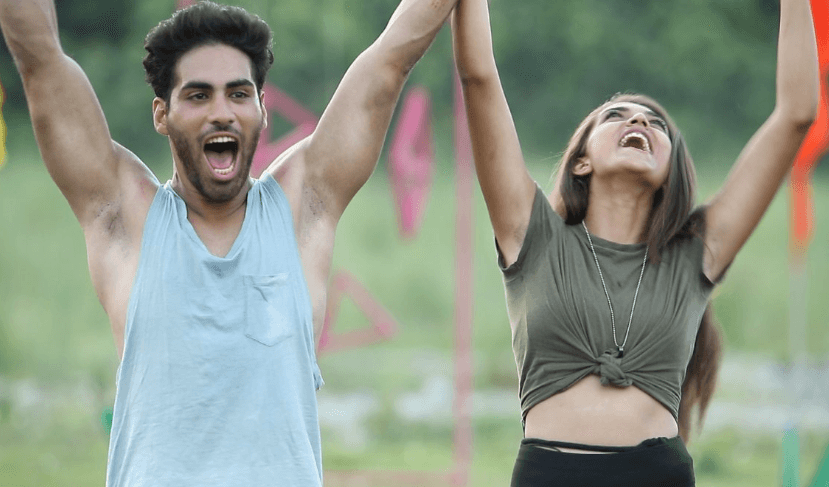 Gaurav Alugh:
Gourav is one of the best contestant of the youth reality show MTV Roadies X4. He was selected by his brilliant performance in Chandigarh roadies auditions.
Shruti and Gaurav have finally emerged as the winner of Splitsvilla season 11. The grand finale of Splitsvilla XI was held on February 03, 2019. The winners of the show bagged the trophy along with a cash prize.
Shruti Sinha:
Shruti Sinha is a dancer, choreographer and contestant in MTV Roadies Xtreme. She impressed the gangleaders with her dance and beauty. Her dancing in the Pune auditions was so beautiful that the gangleaders Raftaar and Nikhil Chinapa wished they could dance like her.
Shruti won Splitsvilla 11 along with her best friend, Gaurav.
MTV Splitsvilla 12 Winner : Priyamvada Kant and Shrey Mittal
Priyamvada Kant and Shrey Mittal emerged as the winners of MTV Splitsvilla 12. MTV Splitsvilla grand finale was aired 17 January 2020, where Shrey and Priyamvada proved that they deserved to win the show. The two were pitted against Ashish Bhatia and Miesha Iyer in the grand finale.
MTV Splitsvilla X3 Winner: TBA