Whenever the release date of any new iPhone start to come closer, more and more people begin to talk about it. iPhone 6 and iPhone 6 Plus are among those two high end smartphones which have been in news since last one year. The rumors about these two smartphones was surfacing at almost every tech blog which talked about the design, specifications and its expected price. Some rumors reviled that both the iPhone 6 and iPhone 6 Plus will feature Sapphire glass which didn't happen, instead both of them featured Corning Gorilla glass. There are several reasons why iPhone 6 and 6 Plus didn't come with Sapphire glass, cost being one of the major factor.
iPhone 6 and iPhone 6 Plus
According to the analysis done at Gsm Arena, the cost of Corning Gorilla Glass comes close to $45 per screen for iPhone 6 and about $53 for iPhone 6 plus however Sapphire glass could cost even more. According to the rumors about new iPhone ie. iPhone 7, may feature Sapphire glass which is scratch resistant and said to be unbreakable. The iPhone 7 release is said to be sometime during September next year, so the tech giant have lot of time to figure out how to adjust the cost so that the price of iPhone 7 doesn't shot above the normal cost as it may hamper the sales.
Coming back to iPhone 6 and iPhone 6 Plus both are undoubtedly ultra-advanced smartphones that run latest iOS 8 and Apple's A8 chipset along with super fast processors that make both the iPhone run smoother even at multitasking. If we talk about the differences between these two siblings, there is not many. The major three difference that worth noticing are Screen size, battery and optimical image stabilisation feature. The screen size of iPhone 6 is 4.7 inches however its sibling has got much bigger screen size that measure at 5.5 inches. The second difference is Optical Image Stabilisation technique that is missing in iPhone 6. With the help of ISO feature, people who are real bad at clicking photographs can take some great snaps.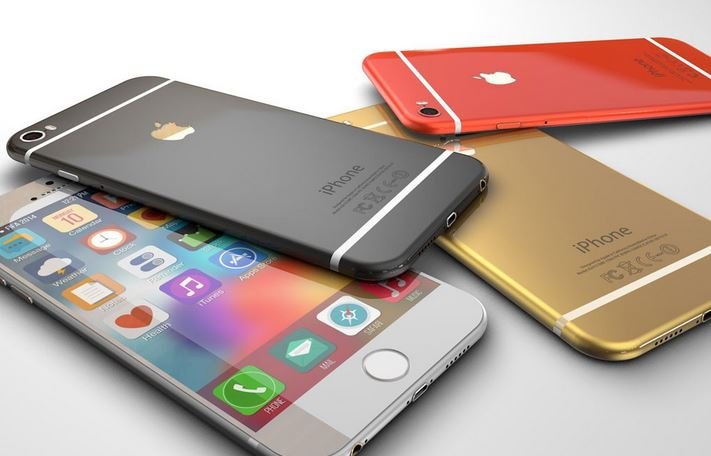 The third major difference that we talk of is battery. iPhone 6 plus is supplied with massive 2915 mAh power non-removable battery however its smaller siblings sports 1810 mAh non-removable battery.
Coming to the cons of these two high end smartphones, recently we saw bending of these two iPhone when placed in jeans pocket was the most discussed topic on every tech blog. Both the iPhone 6 and iPhone 6 Plus received great criticism about not bearing a normal stress (load) however the tech giant made it clear that so far out of several millions units sold, they received only nine complaints.
So to conclude, both iPhone 6 and iPhone 6 Plus are two great devices that are backed up by great brand APPLE. It has always been noticed that whenever something is sold in such a large quantity, these small concerns come noticed that could be avoided.