Up to this day, Pizza Hut remains a leading American fast food chain all over the world. With pizza as a favorite dinner option for most people, taking advantage of a Pizza Hut franchise opportunity typically makes a lot of sense. Since 1959, the franchisor of Pizza Hut gives business opportunities to those who want to put up their own unit.
However, as a requirement, you need to prepare a total initial investment approximately ranging from $297,000 to $2,109,000, a net worth of $700,000, and $350,000 in liquid assets in order for you to qualify for the franchise.
If you're interested in franchising, here's everything you need to learn about a Pizza Hut franchise.
Initial Franchise Fee – Before you can open a Pizza Hut franchise, you may need a franchise fee of $25,000 for a 20-year agreement.
Development Fee – If you're signing a Development Agreement for a new system restaurant, you should pay a development fee amounting to $25,000, which isn't generally refundable.
Building and Site Improvement Fees – Starting up a Pizza Hut franchise may require you to pay an investment ranging from $550,000 to $1,575,000. However, it's important to note that land, building, and other site improvement costs differ depending on the location and size of the land and building. Typically, you're required to have 2,000 to 4,000 square feet for the site.
Equipment and Opening Inventory Fees – For the equipment, the investment you need to prepare ranges from $150,000 to $450,000, and $4,000 to $8,000 for the opening inventory.
Miscellaneous Costs – These consist of pre-opening and grand opening costs, such as restaurant setup, utility deposits, and many more. Paying for the franchise's miscellaneous costs is ranging from $10,000 to $22,000.
Initial Startup Expenses – These fees usually range from $5,000 to $21,500, which cover insurance premiums, licenses, initial staff wages, permit costs, initial utility bills, training, and other variables. Also, your startup costs, for instance, will vary depending on several factors such as local economic and market conditions, management skills, prevailing wage rates, and the competition.
Advertising Fees – Although Pizza Hut doesn't require an advertising campaign, it recommends it because it can effectively increase sales. If you avail of the advertising campaign, you'll be charged with a fee amounting to $0 to $16,500.
Royalty Fee – Pizza Hut franchisees should also pay the franchisor the royalty fee amounting to 6% of the gross sales, and a 3% fee on all sales will also go to the national marketing efforts.
So, there you have it. You're now familiar with the potential investment and other related costs when putting up a Pizza Hut franchise.
Although the restaurant's franchisor is committed to offer a franchising opportunity and grow the business worldwide, the profit margin of the franchise will still depend on a variety of factors.
But in order to determine potential sales and profit levels, Pizza Hut has some key financial performance representations that you can use to that effect.
In addition to these metrics, it's recommended for interested franchisees like you to have your own independent investigation to figure out the franchise's profit margin.
Other Facts About Pizza Hut Franchise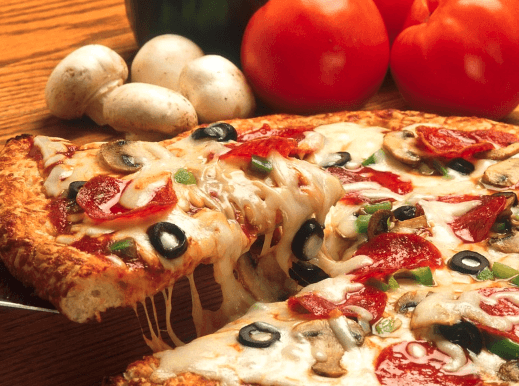 As pizzas are one of the favorites these days across all generations, one who is interested in taking a Pizza Hut franchising opportunity will experience great success. If you plan to venture in this kind of fast food restaurant franchise, below are some things you need to consider from the very beginning.
The menu of a Pizza Hut franchise includes a wide selection of sides, desserts, pasta, drinks, and other Italian-style food items.
Ten years is usually the franchise term. Plus, another good thing about this franchise is that it allows Renewal Franchise Agreements for five years for two consecutive times, provided they meet specific requirements.
Initial training in Dallas, Texas is required before you can operate a Pizza Hut franchise. It's mandatory for all franchisees to undergo a series of trainings, such as meetings with designated Pizza Hut functional leaders, in-restaurant training, participation in all pizza preparation classes, and many more.
The franchisor prefers those franchisees who have substantial retail or restaurant management experience or those who know how to run their business smoothly. Not only that but they should also commit to open at least two locations and five in the coming years.
Conclusion
In most states, particularly in the United States, a pizza restaurant is a profitable business. With more citizens having pizza at least once a month, franchising Pizza Hut can be a good idea.
With the brand's customer base, prominence, and profitability, you can manage this top franchise business with flying colors and gain a high return on investment. So, if you're planning to have your own Pizza Hut franchise, don't hesitate to use this guide to get started.