Most people love to travel, and the ones that don't would no doubt love to travel in luxury. The reason some people say they do not like to travel is they do not like to sleep in the same bed others have slept in.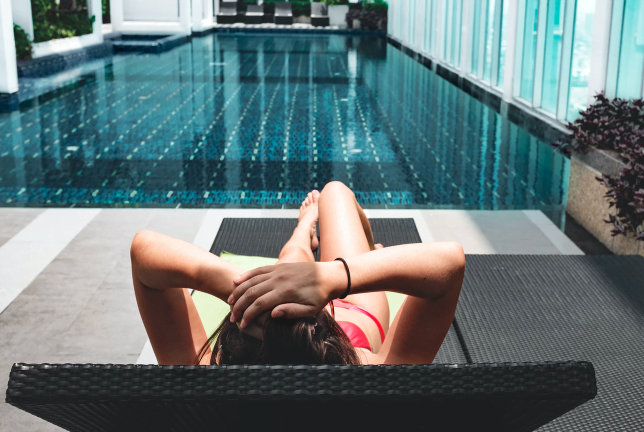 Well, this problem can be solved by either owning your own vacation home or purchasing an RV. Most people do not have the budget to afford multiple homes so that leads to looking into the second option.
Types of RVs
There are a few types of RVs on the market, and they will all fall into three categories.
Motor Homes
Motor homes do not need a vehicle to tow them they have a built-in cab so you just drive it to your destination hook it up and you are ready to camp.
Tow-Behind
Tow-behind RV will often require a truck to tow and are set up similar to motor homes other than that. You just tow it to your destination and hook it up and you are ready to camp.
Pop-Up
A Pop-up RV is much lighter but most still need a truck to tow them. When you camp with a pop-up you travel to your destination park and then have to set up your camper. It will look like a trailer and you unhook the top and pop out what will greatly resemble a tent.
Benefits of Owning an RV
There are several benefits to choosing to purchase an RV. One is that you will always know who used it and how clean it is. You will not have to wonder what happened in the room you are sleeping in before you got there like you do when you rent a condo or stay at a hotel.
Another reason is you can travel anywhere in comfort. You can normally not rent a place to stay and in some very remote locations having an RV allows you to visit those locations without having to sleep in a tent. If you are a nature lover, but also love sleeping in a bed, this is a great solution for you.
Most RVs also include a kitchen which allows you the benefit of being able to make meals just like you would if you were at home. RVs are also great when you are visiting remote locations because instead of coming back to a tent after a hike, you get to come back to a mattress and air conditioning.
You can even enjoy a cold drink and a warm shower. These are amazing luxurious in the middle of the woods. The best luxury is that you have a toilet. This means no digging a hole in the woods in the middle of the night.
Up Your Camping Game
When you are ready to up your camping game the only option use to be buying a huge luxury motor home. These are beautiful RVs and have several upgrades but are not ideal to visit remote locations and are designed to house a large number of people.
Recently a few companies have started producing luxury Airstream RVs. These are tow-behind RVs that are light enough to be towed by a car.
These luxury RVs are designed for two to four campers and offer the perfect balance of luxury and functionality. They are designed to look retro on the outside and a perfect fashionable oasis on the inside. It even includes a special feature for your four-legged campers.
These RVs include all the amenities of the home including a fridge and a tank for freshwater. It also has a double filtration system to make sure the water you drink is safe.
You are now able to travel anywhere in the world in luxury by simply investing in a luxury RV. You can go anywhere at the drop of a hat.
All you have to do is attach your car to your beautiful retro luxury RV and head off into the sunset. Before you know it you can be sitting beside a beautiful river enjoy your morning coffee.