5 Blogging Tools for Productive Blogger
A man is known by the tool he/she keeps.
You might be well-aware of the famous 'Goliath and David' tale from the Bible. So, are you the Goliath or David?
Wondering who Goliath is? In fact Goliath is not a single person; it's all those whooping number of 15+ Million blogs and bloggers around the globe.
So, have you got all the tools to battle it out in the tedious world of blogging battle-field?
But it comes to—choosing the right tools. Cutting a tree with a knife doesn't make sense, isn't it?
Professionals have been saying—Blogging is not about writing; it is 20% writing and 80% optimization. But, tools are indeed one of the essential parts of blogging, which will help you greatly from the writing to the optimization altogether.
Blogging Tools that Makes you Productive Blogger:
Here are few awesome and superb blogging tools to fight it out and excel out in blogging!
#1 Windows Live Writer
Even though, large part of blogging goes to optimization, it all starts with writing content.
Don't go with the 20% mark of writing, because your rest of 80% will only do well if and only if you put your 100% into it. Optimization is much like the bridge which connects audience with your content. Ultimately, content does the change. A good content increases the conversion rate and vice-versa.
Most of the bloggers usually write through their WordPress dashboard, which actually offers quite few options to modify your content. With Windows Live Writer, you can make one heck of your content. You can change fonts, colours, image uploading, a good pallet of fonts to name a few. It has endless awesome features embedded in it.
The best part is that it is easily and readily compatible with all the blogging platforms for Blogger to WordPress to Joomla and lot's more. After writing the article, you can directly post through Windows Live Writer or save it as a Draft.
Also, it's a production from Microsoft; so you can expect regular updates to it.
#2 Copy Scape
Well, I guess it's one of those blogging tools many bloggers are already familiar with.
With the increasing world of bloggers and blog, and the tedious amount of time and devotion required for blogging, many prefer to going for Copy-Paste rather than writing on their own. Many of the newbie bloggers fall for this taboo and get their blog deleted by Google.
With CopyScape you can look over the web for duplicate content from your blog. It has a free-premium model, with premium model being more preferred as it offers more services. You can search for who copied your content, on which blog. After finding the culprit, you can easily file a DMCA complaint and get that content down from their blog.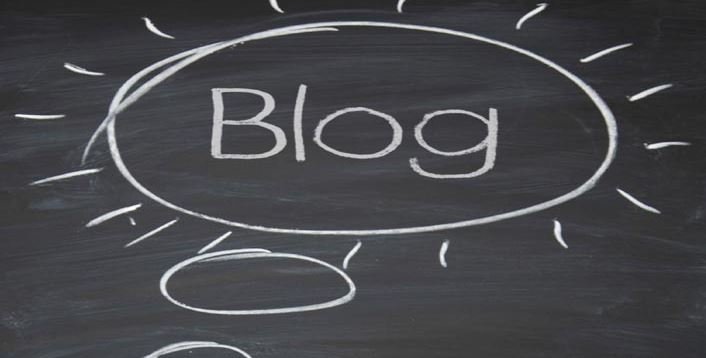 #3 Ping-o-Matic
It's the first one in the list from the 'optimize' part.
Back linking is an essential part of blogging; especially off-page SEO optimization. Social media and SEO are the two-important pillars of traffic. And, back linking is undoubtedly one of the greatest part of the SEO.
What Ping-o-matic basically does is that it submits your link to over tons of search engines , so as to the search spiders/crawlers, spider over your content; hence your content getting better placement in search engines.
This tool in fact works well in the case of newbies, for whom SEO might be a tedious work as it involves very complex techniques. Not even that, for new posts getting indexed takes some time. If you want to speed-up that process, ping-o-matic is the one-and-only-tool you ever need.
#4 Google Analytics
No words to describe Google Analytics, it is just the mother of all the blogging tools.
You can track all your visits and visitors by demographics, age, browser, region/location, and much more. It is greatly regarded as the tool which tracks each and every movement of your website. By having a look over the stats, you can formulize a strategy on how to increase traffic, how to decrease bounce rate etc.
You just need two things to get started with it—a Google account and a blog, and you are ready to rock.
You can track any blog from any blogging medium—from Blogger to WordPress to Joomla to Drupal.
#5 Siteliner
Last, but not the least.
Site liner provides not only one, but with many services (like Google Analytics).
You can use this amazing tool to check title, XML sitemaps, plagiarism (like copyscape), broken links, and page power to name a few. It's moreover a free service.
You just need to put in your domain name to get started.
Many even call it as the sister site of copy scape with advanced features).
So, Here We are discuss the Top 5 Blogging Tools That will Make you Insanely Productive Blogger for Sure. This Blogging Tools Surely helps you to become a Good Blogger. If we miss any blogging tools above then you can tell us by commenting below.