If you are planning to build the residential complex of everyone's dreams, it is a huge responsibility involving multiple extensive factors.
Before you finish the project, you need to round a group of industry specialists to see the project through.
This calls for contractors to deliver the labor and services per your desires. As of 2021, 11.3 million people work in the construction industry. So, you must hunt to find the perfect people to proceed with the right specialists.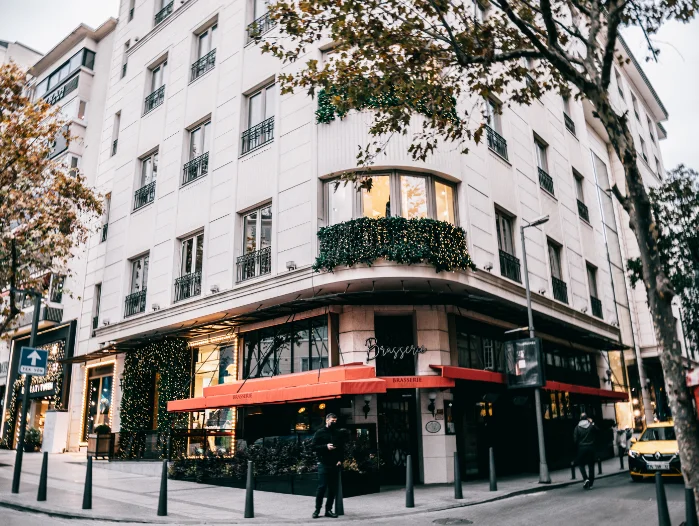 So, dive right in to ensure you don't miss out on any important contractors for your dream project!
Carpenters
Carpenters will look into the building and handling of your building project's wood elements. If you get a good and well-rounded contractor for the woodwork, they'll also look into the framing aspect.
Finish Carpenters are another subcontractor under carpentry who will focus on crown molding, baseboards, door trim installations, and other decorative woodwork that might add a unique accent to your residential complex.
Electricians
Electricity is a basic necessity in this age. So, contact reputable electricians to minimize future wiring issues in your residential complex.
Depending on the terms of the contract, their services might also include installing lights, switches, and outlets to plug in systems, appliances, devices, etc.
You need to be extra mindful in this regard, as faulty electrical work can lead to damage and mortal danger during construction or in the future (leading to short circuits or electrical fires).
They'll also install burglar alarms, fire alarms, electronic control system installation, and more, all as per the needs and demands of your project contract.
Plumbers
A good and effective water supply system is vital for your residential complex. Thus, you need to appoint capable and expert contractors in this field, given that water is a need for survival.
Their role is vital for installing, maintaining, and managing the plumbing systems effectively. Their other responsibilities also include:
Installing the water pump and the drainage system.
Hooking up the sewer lines and connecting them to the complex.
Balancing and testing the water systems.
Other similar roles.
Painters and Plasterers
These contractors add that touch of color to your dream residential complex project. They put the cherry on top by finishing off the construction by painting the exterior surfaces as well as the interior walls.
Plasterers are a set of subcontractors who work towards decorating the interior walls with wallpaper. These contractors will be responsible for increasing the visual appeal of this project.
Heating, ventilation, and air conditioning installers
HVAC contractors look into the air-conditioning systems, heat exchangers, boilers, and air handlers. They also focus on anything else required to regulate the temperature by heating and cooling within the structure of your complex.
Per the contract you signed, their responsibilities might include getting refrigeration jobs done, adding geysers and heaters, etc.
Builders
Builders will be directly in touch with you regarding the project operations. They also hire, schedule, and manage subcontractors for the same.
They oversee the whole ordeal and manage it end to end by integrating and working with every unit at work. Their responsibilities may, however, keep changing as and when the scenario and needs change.
Now, if you don't want to run around trying to put together the ideal team to see your dream residential complex come to life, you can join hands with Camillo.
Their systems, work structure, and skilled team of experts are your one-stop destination for all your needs. They are equipped with ample knowledge across every aspect of construction, making them the one pit stop to oversee your whole project.
Landscapers
These contractors handle most of the work around the construction site. Their responsibilities include repairing the ground damage caused by heavy equipment and installing gardens, water features, walkways, and other elements to bring your dream project to its finished glory.
Let's Wrap It Up!
To succeed in making the dream residency, follow the list to mindfully choose the right contractors on time and make major decisions right away. However, it is also a huge investment, so take the time and think things through and only then begin.