We all have spent countless hours watching cartoon shows in our childhood, isn't it?
TV was our best friends when we were young. We also used to mimic and try to implement the heroes of the cartoon shows in our real-life.
Each one of us has done that. Fortunately, we have learned a lot just by watching cartoon shows we don't even know.
Advantages of Watching Cartoon Movies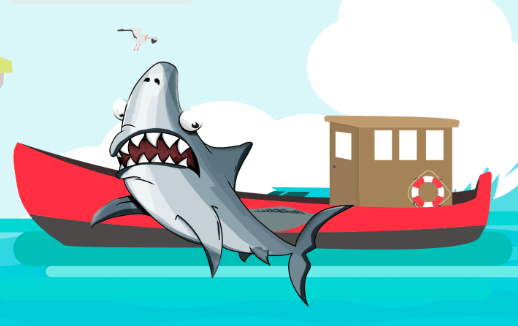 In this article, I'll list down the top 10 benefits of watching a cartoon show that will make your kids shine brighter in the future.
Cartoons Create Awareness & Skills
Cartoons play a significant role in creating awareness in kids. As kids love to concentrate their full attention in watching cartoons they pick up any message that is conveyed in the shows.
You won't believe it but we all have someday watched Tom & Jerry in our childhood days. If you closely notice, there's an extraordinary and hidden message which they are trying to convey.
While Jerry is always shown winning most of the battles Tom still fights hard and try to beat Jerry.
Are you able to relate that the show is trying to teach you that no matter what happens you should never give up and always try to chase your problems?
There's a beautiful awareness message in the Tom & Jerry show.
By the way, this will also encourage the kids to make the cartoon of themselves which is a good entertaining activity which will also improve their drawing skills. If you are a kid who reading this article then you can make use of the cartoon making apps to Caricature Yourself Free.
Cartoons Teach Morals
Cartoons are all about stories. The most popular cartoons deliver the best message with a wonderful story.
Kids are hooked with a compelling story and in return, they try to connect the life of a hero or king to their own life.
Remember how we all use to feel like Batman while watching? I still get goosebumps.
The TV show had a lesson which was derived from a story or experience. Kids always admire people that are more powerful in cartoons. Some of the great examples are Batman, Spiderman, Superman, Powerpuff Girls, Minions and many more.
Cartoons Make You Feel Better
There's an adrenaline rush that runs in kids while watching cartoons.
You would connect with me if you remember your old days when if you feel low you turn on your TV and watch your favourite cartoon show and suddenly you start to feel better.
I used to watch Doremon when I needed some motivation to study or go to school. It was energy for me back in the days.
Not only kids but cartoons also have a brilliant effect on adults as well.
Cartoons Can Lower Stress Levels
Often while watching cartoon both kids and adults tend to release endorphins from their bodies which helps lower stress and diseases. The reason behind this is laughing.
Cartoon shows try to create a fun loving environment which helps humans forget about their problems and enjoy the moment.
Cartoons Enhance Creativity & Enthusiasm
Cartoons in itself are creative. I mean look at Spiderman or Doremon or Sinchan they all are great creative characters which influence the kids watching them.
These cartoon characters are the ultimate source of motivation for the kids to try out something out of the box. It helps them imagine new things and create them with full enthusiasm.
Watching Cartoons Help Improve Vocabulary
It sounds a bit cliche but cartoons do help kids and adults learn new words every single day.
For instance, if the characters in the show repeat a set of words kids start to remember it and eventually learn it almost automatically.
Apart from that, cartoon shows also help kids learn a new second language which they didn't even know ever before.
Cartoons Are A Great Source of Music
Do you remember for every cartoon show that starts to play before that there's short intro music of two minutes?
While writing this, I can still recall the intro music of Doremon and I can still sing it even after so many years.
Kids get accustomed to hearing that music every day and it makes them feel joyful after listening to that small two minute songs.
Cartoons Bring Family Together
As the content in all the cartoon shows is family friendly, all the members can spend time together while sitting and watching the cartoon show.
You can spend the best time with your kids while watching a cartoon show.
Cartoons Help You Solve Real-Life Problems
Although, being kids we never realized this while watching cartoon shows for endless hours. But if we closely notice all the shows that we used to watch were solving a problem.
Now, when we see them solve the problem, our mind also starts to think in a way where if you are given a problem it will instantly start to find a solution.
For instance, if you have been following superhero shows like Batman or Spiderman, you must be well aware of how they were saving the world from evil forces. They were solving a problem by eliminating the bad.
Cartoons Help You Become A Storyteller
As I mentioned above that every cartoon show has a story in it. We as kids when following these stories naturally start to create stories in our mind.
Now in real life, we try to apply these stories. Remember those days when he hates going to school early morning we always try to create appealing stories in front of our parents?
Although we never really got success with it we learned a skill that stays with us forever and it only gets better over time.
Conclusion
I hope these ten benefits of watching cartoons has changed the way you think of cartoons. Because most of the parents restrict their kids but they don't understand that subconsciously their kids are learning new things every single day.
Childhood is the best time for all of us and once gone it will never come back so I'd always recommend all the parents or adults reading this don't restrict your child to enjoy and cherish the best moments of their life.