Biscuits are popular among people of all age groups. These sweet treats are available in several flavours, shapes and sizes. Different ingredients are used to render them a unique flavour and taste. Several companies in India manufacture biscuits. Here is a look at the top 10 biscuit companies in the country.
Top 10 Most Popular Biscuit Brands (Biscuit Manufacturing Companies)
Parle Products Pvt. Ltd.
The company dates back to 1929. It has been manufacturing high quality biscuits ever since. It is one of the top biscuit companies in India. Parle enjoys a market share of 30-35% in the Indian biscuit industry. It has several manufacturing units.
Several varieties of Parle biscuits are available in the market. Some of these include Parle G, Krackjack, Hide & Seek Milano, Hide and Seek and 20 20 Cookies. Magix, Monaco, Coconut Cookies, Festo, Golden Arcs and Milk Shakti are some other varieties.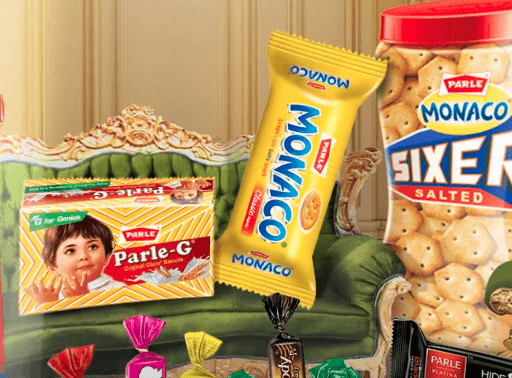 All these varieties of biscuits by this brand taste good. Moreover, these are available at a reasonable price.
Britannia Industries Ltd.
Britannia Industries Ltd. is another popular company in India. It is known for manufacturing high quality biscuits. It is one of the oldest companies in the industry. The company came into being in 1892. It has been going a great business since then.
The biscuit manufacturer enjoys a good reputation in the market. Several varieties of biscuits are available by Britannia. Some of these include Milk Bikis, Britannia Cookies, Treat, Tiger Biscuit, Marie Gold and Nice Time.
Pure Magic, Nutri Choice, Bourbon, Little Hearts, Good Day and 50-50 are few other varieties. Each of these boasts of a distinct flavour.
Priya Gold Biscuits
Surya Foods and Agro Ltd., came into being in November 1992. It sells biscuits under the brand name Priya Gold. It has been selling good quality biscuits since 1993. The company sells wide variety of sweet and salty biscuits. Its wide variety of biscuits matches the taste of different people.
Some of these include Glucose V, Butter Bite, Cheez Bite and Marie Lite. Coconut Crunch, Classic Cream, Kids, Cream and Italiano Cookies by the brand are quite popular. Chatpatta Jeera and Cashew, Cheese Cracker, CNC and Snacks Zig Zag are also loved.
Anmol
Anmol Biscuits is yet another popular biscuit brand in our country. It is particularly in demand in eastern and northern parts of the country. It offers a variety of plain as well as cream biscuits. Some of its popular biscuit varieties include Funfill Choco Vanilla, Tip Top Kajoo Kurkure Masala and Dream Lite.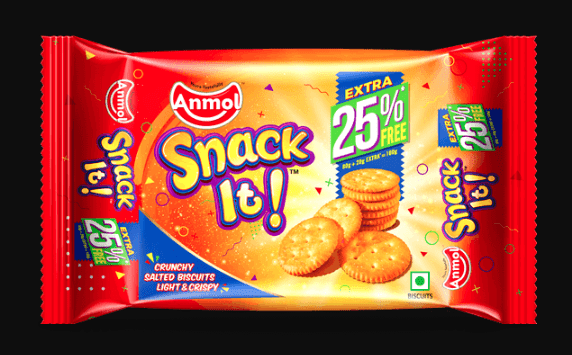 It also offers Coconutty, Marie Time, Yummy – Milk Cream and Funfill Orange buscuits. Snackles, 2 in 1, Thin Arrowroot, Bakerville E- Time, Dil Khush, Marie Jadoo, Funfill Rich Chocolate, Lemon Mazaa, Veg Munch, Cream Cracker and Golmol are few other biscuit varieties by the brand.
Horlicks
Horlicks biscuits are known for their taste as well as nutritional value. The company began offering these sweet delights in 1992. Horlicks biscuits became popular instantly owing to people's trust in the brand. The company has successfully been selling biscuits in the country since then.
Horlicks biscuits are available in different flavours. These include chocolate, elaichi and kesar badaam. The company claims that all the varieties of Horlicks biscuits are rich in calcium.
Cremica
Mrs. Rajni Bector launched Cremica in 1978. Her love for baking led to the establishment of this company. The brand offers many products such as ice creams, ketchup, bread and biscuits. It is especially known for offering non-glucose biscuits.
The freshness of Cremica biscuits and their high quality is the reason for their popularity. Biscuits by this brand are particularly in demand in Northern states of the country. It offers wide variety of biscuits under different categories.
Some of the popular varieties of biscuits by this brand include Cremica Digestive, Oatmeal, Cornflakes, Golden Bytes – Butter, Golden Bytes – Mixed Nuts, Coconut cookies, Twin Crème, Magicreme, Jeera Lite, Kalonji Cracker, Ajwain Cracker and Cremica Bourbon.
Sunfeast
ITC Ltd. launched its very own biscuit brand by the name Sunfeast back in the year 2003. People in India trust this private sector company and thus it did not have to struggle much to popularise this product. Several varieties of Sunfeast biscuits are available in the market.
Some of these include Sunfeast Marie Light, Sunfeast Glucose, Sunfeast Milky Magic, Sunfeast Dream Cream, Sunfeast Nice, Sunfeast Snacky, Sunfeast Dark Fantasy, Sunfeast Dark Fantasy Choco Fills, Sunfeast sweet 'n salt and Sunfeast Special.
Biskfarm
Biskfarm biscuits are also popular among Indians. The brand came into being in the year 2000 and has been doing great business. The biscuits by this brand are available across the country. It is particularly popular in the North Eastern and Eastern states of India.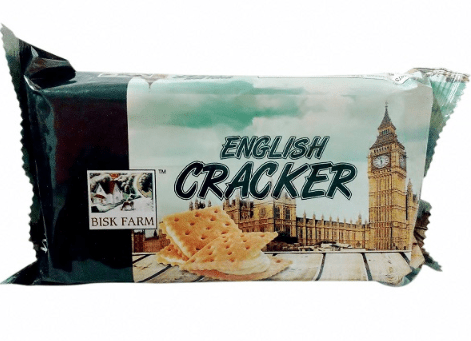 Biskfarm sells biscuits under different categories including creams, crackers, semi sweet, countlines, sweet and rusks. Some of the popular biscuits by the brand include Sugar Free Cream Cracker biscuits, Googly biscuits, Thin Arrowroot biscuits and Just Ginger biscuits.
Dukes
Dukes is yet another company known to sell variety of delicious biscuits. It has several high tech plants that manufacture biscuits in high quantity. Hygiene factor is particularly taken into consideration while preparing these biscuits.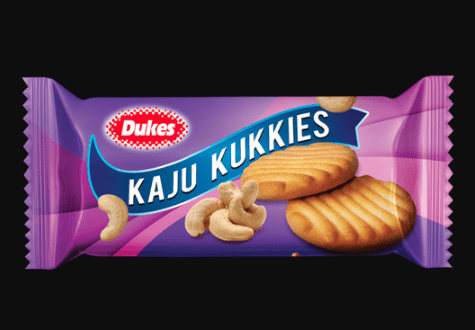 The company also makes sure that its biscuits are not only tasteful but also high on nutritional value. Some of the popular varieties of biscuits by the brand include Cream Cracker, Salt Kiss, Danish Butter Cookies, Masala Nibbles Namkeen, Nice, Sea Saw, Marie Break, Salted Crackers Teddy Bear Cookie, Merry Milk, Cream 4 Fun, Kukkies, Dukes Minees Sandwich Cookies and Teddy Bear Cookie Honey.
Cadbury
Cadbury is a well known brand. It offers high quality products. People in India trust this brand as it has been in the market since decades and has maintained the quality of its products through and through. Just like the other products by the brand, its biscuits are also quite popular.
Cadbury Oreo is particularly in demand. People of all age groups relish this cream biscuit. It is available in few different flavours and each of them is equally tasteful. Cadbury Bournvita biscuits are also quite popular. They are delicious and nutritious at the same time.
All these biscuit companies make use of high technology plants to manufacture different varieties of biscuits. Most of these varieties of biscuits are available at a reasonable price. I particularly love biscuits by Britannia. Which ones are your favourite? Do tell us, we would love to hear from you.