The introduction of electronic dartboards has made the popular game of darts more accessible and exciting for a wider audience. The computerized scoring and adaptable game settings of today's dartboards make them suitable for players of all skill levels.
It might be difficult to know what to look for in an electronic dartboard. With the information provided in this article, you'll be able to make a well-informed selection and improve your play experience.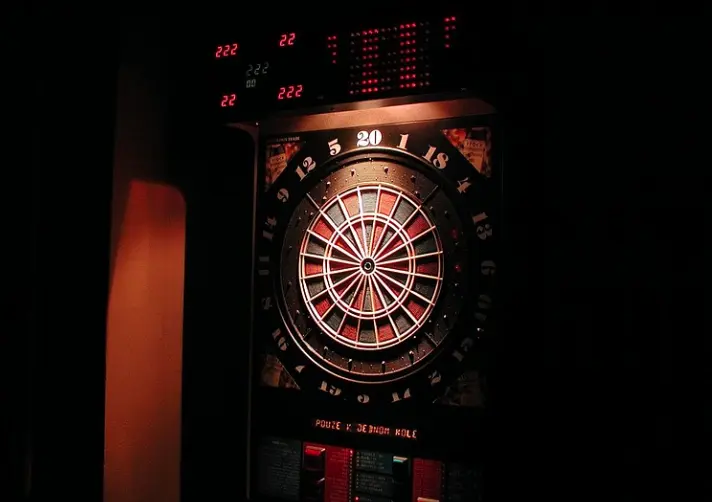 Types of electronic dartboards
Steel tip and soft tip electronic dartboards are the two primary varieties. Steel tip dartboards are intended to be used with conventional metal-tipped darts, while soft tip dartboards are made to be used with plastic-tipped darts. The Steel tip dartboards are frequently used in professional competitions, whereas soft tip dartboards are more frequently encountered in homes and pubs.
The variety of games and features that the best electronic dartboard offers is a crucial consideration when making your choice. While some dartboards provide a wide range of game modes, scoring systems, and difficulty settings, others have a more restricted selection.
Tips for choosing an electronic dartboard
Take into account the following elements while choosing an electronic dartboard:
Skill level. Take into account the level of expertise of the dartboard users. If novice or casual players will be using the dartboard, a simpler model with minimal functionality is adequate. On the other hand, a dartboard with a variety of games and customization options may be desirable for more skilled players or those seeking a more difficult game.
Price. Electronic dartboards vary in price, so you need to set a budget before buying. Think on how frequently you'll use the dartboard and how crucial the features are to your game enjoyment.
Size. Since electronic dartboards come in a variety of sizes, take into account the area that will be made accessible for installation. A smaller dartboard could be more acceptable for a home or office setting, while a bigger dartboard might be more suited for larger spaces or outdoor use.
Brand reputation. Search for trustworthy companies that provide high-quality goods and provide friendly customer service. To assist you in making a wise choice, read customer testimonials and ratings.
Warranty. Make sure the dartboard comes with a warranty to protect against defects and other issues. You may feel confident knowing that your investment will continue for many years by getting a solid guarantee.
Conclusion
An entertaining and enjoyable method to play the game of darts is using an electronic dartboard. The players' skill level, the features that are offered, and the budget should all be taken into account when selecting an electronic dartboard. The two major varieties of dartboards are soft tip and steel tip, and choosing a reliable brand with a solid guarantee may help you make an informed decision. With these pointers in mind, you may locate the ideal electronic dartboard for your requirements and take pleasure in hours of entertaining and competitive play.