India is known to be a land of mysticism and mystery. Travellers often come all the way from their homelands to discover the enchanting aura that surrounds our country.
Famous Haunted Places In India With Their Stories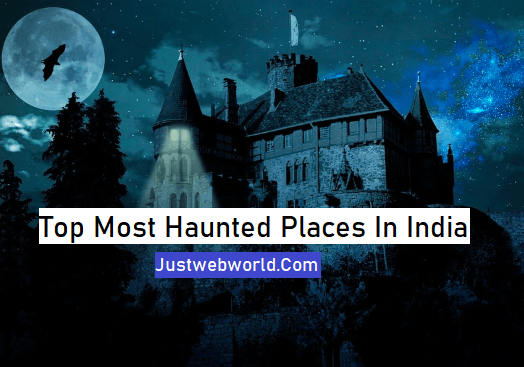 Many of the places here have been declared as haunted. Many people have felt the presence of a supernatural energy at these places. There are several scary stories attached to these places.
Here is a look at the top 15 most haunted places in India.
Bhangarh Fort, Rajasthan
This one tops the list when it comes to the most haunted places in India. It is an abandoned fort. People are not allowed to enter it after sunset. In fact, people do not even dare to.
It is said that those who go inside during late evening hours never return. The place is apparently haunted by evil spirits. The locals tell many different tales that led to this place being haunted.
The Shaniwarwada Fort, Pune
This beautiful fort turns into the scariest places in the world as the sun sets. Many supernatural occurrences have been witnessed here. A young prince was murdered in this fort and it is believed that his spirit still roams around here. Visitors claim that his screams are heard at night.
Mukesh Mills, Mumbai
A very tragic incident occurred here in the year 1980. The place caught fire and was shut down. Later, the film industry began using this place for shooting horror movies. Many actors and crew members claim to have witnessed supernatural activities here.
Tunnel 33 – Shimla
There are several tunnels in the Shimla-Kalka rail route. None has grabbed as much attention as tunnel 33 also known as Barog Tunnel. It is the longest and the creepiest tunnel on the stretch.
The engineer who was assigned the task to build it was fired before its completion. This did not go down well with him and he shot himself in the tunnel. It is said that his spirit haunts this place even today.
Dumas Beach, Gujarat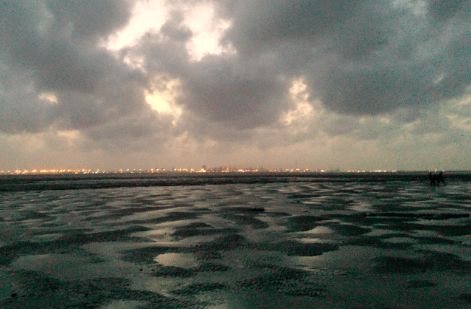 Located near Surat, Dumas Beach continues to scare people since long. It is said that as the wind blows along this beach, people hear scary whispers. People who dare to walk on the beach around mid night even hear warning not to go deep into the sea. There are claims that people have disappeared from this beach.
Towers of Silence, Mumbai
Located in Mumbai's Malabar Hills, this is a place where the Parsis leave the bodies of their deceased relatives. The Parsis do not bury or burn the bodies like others. They leave the bodies to be eaten by the vultures.
The Towers of Silence sees several such bodies being thrown every day. People avoid going near this place as paranormal activities have been seen here.
Dow Hill in Kurseong, Darjeeling
This town houses many boarding schools. Some of these schools experience paranormal activities. Many such incidents have particularly been seen in The Dow Hill Boarding School for Girls.
Students as well as wardens claim that the school's corridor is haunted. There are stories of a headless boy roaming around the forest near this school.
Jatinga – Assam
Jatinga freaks everyone out as people have seen mass suicide by birds at this place. This intriguing practice has been going here since years. This happens at a particular stretch on no moon night during evening hours which makes it creepier.
Kalpalli Cemetery, Bangalore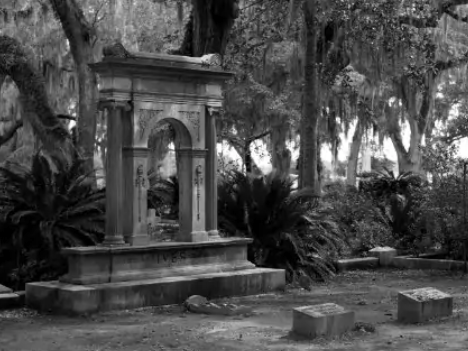 There are tales that a ghost like figure roams in and around this cemetery. Many people have witnessed it during late evening hours. It is advised to avoid this road particularly at night.
Chandan Nagar, Pune
People often see a little girl in white dress in this area. It is believed that it's the spirit of a young girl who was murdered here few years ago. People who happen to cross this road at midnight claim that the girl is seen with a doll in hand.
Writers Building – Kolkata
This old building is said to be haunted by Late Captain Simpson who was murdered here. It is said that the sound of footsteps and strange whispers are heard here at night.
Three Kings Church, Goa
Legend has it that, there were three powerful kings who battled it out to acquire this place and killed each other in the event. The place is haunted since then. It is said that the spirits of these kings roam around this place.
Savoy Hotel, Mussoorie
A lady was found dead in mysterious condition in one of the rooms here decades ago. The hotel staff hesitates going to the room even today. It is said that strange voices are heard from the room. Guests steer clear of this room too.
Ramoji Film City – Hyderabad
The hotels in Ramoji film city are said to be haunted. Many paranormal activities have been experienced by the guests as well as the care takers. It is said that the place where the city has been built was once the war ground of the Nizams and several warriors were killed here. Their spirits roam around at this place.
The Brij Raj Bhavan Palace, Rajasthan
Located in Rajasthan, this palace is said to be haunted by the ghost of a British who was brutally killed during the 1857 revolt. Guards are reportedly slapped at night by an unknown entity. Though the place has now been turned into a beautiful heritage hotel, people hesitate staying here.
There are many other places in India that are said to be haunted but these are the creepiest of the lot. Many people have tried to prove these beliefs wrong but haven't been able to.