Prince Narula is an Indian actor and model, who is active in the industry since 2014. Many people do not know much about his personality and his personal life due to the lack of information provided by the Narula.
Prince Narula (Indian Model and Television Personality)
However, we are going to reveal it to you today. You will learn a lot about Prince Narula the way you have not before.
1) Prince Narula Personal Life
Beginning with his birth name is Braveen Narula after he got into the business he changed his on-screen name to Prince Narula because he was into modeling, which is a good start considering the career.
Do not mistake; the name is Braveen, not Praveen. He was born on November 24, 1990. He completed his schooling at Chandigarh Baptist School, but his rest of the college education is unknown because he was never told or he doesn't want to share it.
Narula family stays in Chandigarh; Prince was born and raised in Chandigarh, which is why he is not moving to another state permanently.
Braveen is very close to parents, so they know what is going on in his current life, even when he is miles away from them.
2) Prince Narula Career
Prince Narula started as a model, where he has taken up many small modeling shoots to begin his career. He was not only making a good living from his modeling phase but also looking for other opportunities.
He begins his modeling career way back, but he came to limelight when he became part of a show called PTC Punjab channel's show called "Mr.Punjab 2014."
1) Mr. Punjab 2014
Prince Narula got selected for the show, and he successfully reached semi-files, but he lost the finals and became second runner-up.
2) MTV Roadies X2 (2015)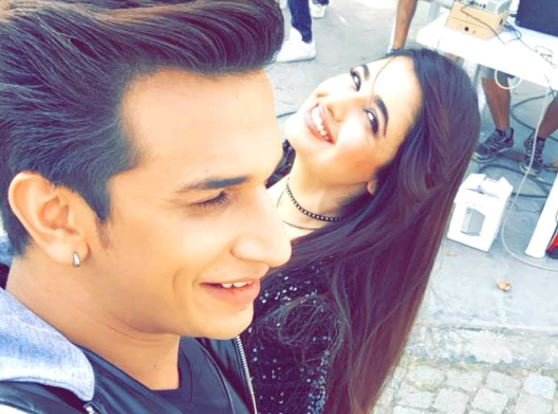 Narula did not give up and continued auditioning all over India looking for opportunities and Roadies came into his city. He was right to be part of Mr.Punjab because it gave him confidence and strength to become a roadie, which has proved in the audition. He went back and forth with the game, but this time he was the first and won the Roadies 2015.
3) MTV Splitsvilla 8
Prince Narula did not end with Roadies, Splitsvilla was also near to him, and he went to audition right after Roadies, he got in because he was the winner of a show. He went through an extremely difficult phase during Splitsvilla. He proved every person who taught he cannot win because Splitsvilla 8 winner is him.
4) Bigg Boss 9
Prince did not end with that because he got a call from Bigg Boss to become the participant of the show. As we all know that he is hungry for Bigg Boss range opportunity to get wide national recognition via Bigg Boss platform. He created a lot of mess & involved in fights in the show, but he became victories. He won Rs.50 Lakh cheque and bagged some shows along with it.
5) Badho Bahu
We have mentioned that he bagged some shows, this is the one we were talking about it. The show aired on &TV, where Narula is playing a lead role in the show. He is working on that show to this date.
6) Pyar Tune Kya Kiya
He is also Host of the show.
7) Box Cricket League 2
A well-known show that aired on Colors TV. He was the player for a team in the show for once.
8) Comedy Nights Bachao
As he is the winner of the Bigg Boss, he got an opportunity to appear on this show, he got a good paycheque and more work from the team. However, the show shut down because celebrities declined the offer to come on the show.
9) MTV Roadies X4
The MTV-winner was asked to become part of the show again but this time as a gang leader, which could not decline because the opportunity was good. He did a fabulous job in the show.
10) MTV Roadies Rising
Like the first time he did a good job, he got to be the gang leader one more time, and he has accepted it happily. The paycheck has also hiked due to his impact on the show.
3) Prince Narula Movies
Prince Narula always aimed to become a movie star, which is why he became,e a model, then reality star, then TV serials. He is making progress in his career, and he will become the second person, who won both Splitsvilla, Bigg Boss, and Roadies, then appeared in big-screens.
Yes, currently it is in talks that he is going to sign a movie soon.
He also rejected many scripts because they lacked story and investment.
4) Prince Narula Controversies
There aren't many controversies surrounding the reality star, but during his journey in Bigg Boss show, he tried to make a companion in the show, Nori Fatehi became one.
They both accused of using each other to reach the top ladder. Not only that Prince and Nori's controversy created when they were spotted kissing each other on camera.
The relationship based on the show said by many housemates. However, they continued to see each other after the show has completed but after a while, they called it quits. Many people saw this coming as they were taking advantage to create a balanced environment.
Another controversy started when he started to talk back to Salman Khan (He is a popular Indian actor), and reporters started to create news that the relation between Salman and Prince has become unstable.
For weeks, the news was fresh and continued until the end of the weeks. However, there was no hate between the Salman and Narula, which eventually come to an end after show winner announced.
Salman has no ill feelings towards the Prince; he said: "I haven't heard or seen him after the show, we have nothing against each other."
The Net worth of Prince Narula is Rs.1.2 Cr / Year based on the appearance & shows he accepts.