The "Inbound Marketing Job + Salary Guide" report, which was released on July 11th, revealed that the "average salary for seven of ten surveyed content marketing and SEO positions in the U.S. increased in the past year."
This is exciting news for industry professionals, as it shows that small, medium, and large organizations are starting to recognize the tremendous value of those who have SEO skills. What was once a little understood concept has become a key marketing strategy for businesses of all kinds to get their content, services, and products noticed.
1] Who did the salary increase effect?
In the report, it was noted that only one SEO-related position (content director) saw a salary increase in past years. However, between 2018 and 2019, individuals in numerous SEO roles experienced big increases in pay.
The seven specific positions that now have higher average salaries include: director of marketing, SEO specialist, marketing manager, SEO manager, social media manager, content manager, and content marketing specialist.
Of the positions that the organization tracked in its study, it found that three positions were left out of this pay increase. Those positions are digital marketing manager, SEO analyst, and content director. While the latter position saw salary increases in past years (as noted earlier), 2018-2019 was one of the first exceptions to this pattern.
Another important point to highlight is how much the salary of SEO managers in particular increased. Although specific pay raises among each job title varied, those who work as SEO managers saw an average salary increase of $20,000 yearly.
2] Why did salaries go up?
Although there are a number of reasons that this sudden increase in salaries for SEO-related positions could have occurred, there is one leading theory among experts. ClickZ.com reported that one reason is likely due to the fact that "many brands are taking their SEO and content marketing tasks in-house, away from agencies."
Additionally, SEO skills are being taken far more seriously than they were just a few years ago. Getting a company to rank highly on Google is no easy task.
It is also a complex process and subject area, which involves ongoing study, research, and experience. The ability to attract high-quality leads, sales, and enhance brand perception all rely on skillful SEO techniques.
3] Is there still opportunity for freelance SEO experts?
Even though there are more companies bringing SEO experts in-house, there are still plenty of opportunities for self-employed individuals. This is especially true in the case of working with small businesses, as they often do not have the income to hire a dedicated SEO/marketing professional.
Rather than relying on a company to raise salaries, freelancers who provide SEO consulting services can still set their own prices. A 2018 report from Bright Local stated that freelance SEO experts charge an average of $75/hour.
When compared to a corporate, in-house SEO specialist (who earns an average of $26.92/hour), the pay can oftentimes be significantly better. Even when a freelance SEO professional has a lower volume of work, it takes them much less time to earn a full-time income.
4] How much will salaries increase in the future?
When you pair the focus of many on raising wages in cities across the country, along with the greater need and appreciation for SEO skills, it is almost a guarantee that these positions will continue to see an increase in their salaries.
Between 2019-2020, it would not be surprising to see many of these same job roles experience another significant pay raise. As the nature of how people use search features, competition in this field is also going to become even more intense than it already is.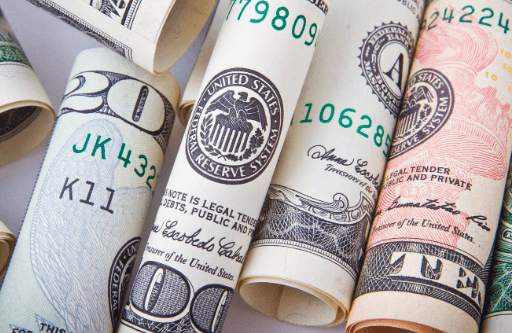 With the projected increase in voice searches, as well as the other changes that are in the near future, attracting talented SEO experts will need to be a priority for all businesses. For those who are looking to earn top dollar in the industry, it will be of utmost importance to continue learning SEO strategy, and gaining relevant industry experience.
Being able to prove one's skills with measurable results will also be a determining factor in who receives the biggest raises and highest paying positions. With the value of SEO now being recognized by more business owners than ever before, it will be interesting to watch how this area of expertise progresses over the next decade.