If you are a running a business and seeking to gain a real edge over the competition and make yourself more visible to clients and potential customers, it's essential to appear as highly on search engine results pages as you possibly can.
SE Ranking (All-In-One SEO Software)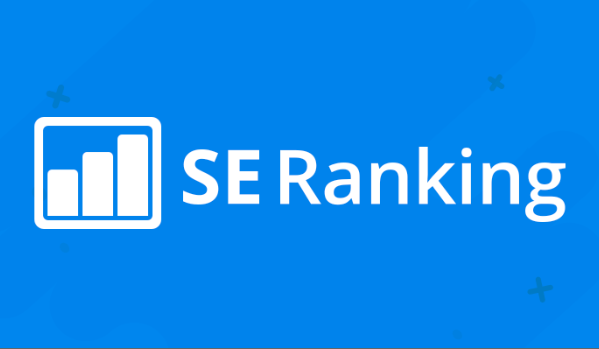 No matter how good your products and services are, few people are likely to buy them if you cannot be seen on the first page of Google when relevant terms are searched for. Thankfully, many products on the market can help you get the search engine rankings that you desire.
One of these products is called SE Ranking. More and more businesses are using SE Ranking SEO software to get the insights they need.
1] Can I try SE Ranking before I buy?
A free trial is available so you can get a feel for how SE Ranking works before you go ahead and opt for a paid subscription. It offers several SEO analysis and promotion tools as well as PPC analysis resources.
With the 14-day free trial version, you can see your keywords positions on leading search engines in real-time and get an information where you are ranking in your city, region and country.
Another key benefit of the software is that it will tell you what your competitors keywords are and give you information on their ads as well as their paid for and organic search statistics.
The software also tells you when modifications are made to your competitors' sites. If you run your own SEO marketing service, you can purchase a white label version of the software with your own branding.
2] How popular is SE Ranking?
SE Ranking is used by many high-profile companies around the world. When you sign into the service, you will be taken to the Dashboard. This gives you easy access to a wealth of useful data including your real-time rankings.
The Reports facility offers in-depth reports that you can use to make amendments to your search campaign. You can pause keyword campaigns at any point to focus on other keywords, and you can group keywords to make tracking a breeze.
3] See how your competitors are faring
It's possible to track the success of multiple websites when using SE Ranking. Before you can do this, you will need to add each website to the dashboard. It should only take a minute or to do this. When you add a website, you can activate a project or pause it.
You can get a subscription to receive weekly reports, reports every three days or daily reports. The next thing you need to do is to add the keywords you wish to be tracked for each website. You can also connect the websites with Google Analytics for additional insights and reports.
You will be able to decide which search engines you want to track and can measure your keyword performance in specific territories.
4] Simple access to key data
Once your websites and keywords have been entered, you can start tracking your campaigns. Rackings normally start tracking automatically. If you decide you want to remove a website from the dashboard, this is easy – just use the checkbox to select the website and delete it.
When you click on one of your websites, you will be shown an overview. This overview offers detailed information about your keyword performance. If you want to see how your campaign progressed during a specific time period or on a specific search engine, you can do this within just a few clicks.
5] Website Audit
The Website Audit feature gives you valuable information about how your site is faring and lets you assess its general performance. You can use this information to find out which techniques have proved effective and which ones you should change.
The feature gives you tips on how to boost your performance so you can get the desired results. If you need to send reports to others, this is easy to do.
You can even schedule these reports so they are distributed automatically. Many people opt to have these sent out every week. There are number formats to choose from, including .pdf, .xls and more.
6] Backlink checker and keyword research
The backlink checker tool gives you a comprehensive list of backlinks from any domain, which are analysed against 15 important SEO parameters. It will tell you where the server hosting the inbound link is located and let you know how important the linking page is according to Alexa.
The Backlink Monitoring Tool lets you add explored website's backlink profile to a list and monitor backlinks to find out if a link is found or not found, indexed by search engines and so on.
The tool is good for managing link building campaigns, as you can tag each link with custom information, specify the prices, and will always be aware of link disappearance via email.
7] SEO/PPC Competitor Research tool
You can use the SEO/PPC Competitor Research tool to see how much organic and paid traffic your competitors are experiencing. Keeping an eye on how your competitors are faring online is essential for any business that wants to stay one step ahead, so it's wise to derive as much value from this tool as you can.
The tool tells you which keyword ads your competitor's websites are ranked for in paid and organic search. It will also let you know who you are paid and organic competitors are if you're not aware of them already. The ranking data can also be segmented by periods.
8] Rank Tracker
The Keyword Rank Tracker allows you to track rankings on search engines like Google, Google Mobile, Google Mobile, Google Maps, Yahoo, Bing, Yandex, and YouTube. It offers vital information based on desktop and mobile search.
You can add up to five of your competitors and receive information that's just as detailed as your own reports. The feature will also generate a visibility listing so you can see how you're performing in relation to your competitors.
Conclusion
If you are seeking out an effective and dependable keyword analysis and research tool that will make you more visible online, SE Ranking may well be the service for you. It comes complete with a host of tools that can boost any SEO campaign and is also more affordably priced than many of its competitors.