Travelling is an art, some love it and some hate it, but only the person who enjoys the adventures in between is the one who admires it. If you are a born traveler then you must have felt some itchy feelings while sitting at home.
Now that itchy feeling is nothing but a feeling to go out of those four walls and travel around the world.
Signs That Say You Were Born To Travel
Travelling is not always an easy task, but who love it, they can do it for their entire life. People who love to travel, are the one who are constantly in search of new places to visit rather than getting old at their homes.
So, today, I am here with the signs to prove that you were born to travel. And if you think that you are a traveler, then you must go through this article.
Make Plans
In your friend circle, you are the one who makes most of the plans to travel. And most of the times you are the one who manages everything.
Fascination
You get fascinated as soon as you hear or get to know about a person who traveled to some place. You ask them, in fact, interrogates them with bombarding questions.
Make Friends Easily
While traveling, an ability to make friends easily and quickly comes in handy. But if you have to travel alone, then also you are capable of self-entertaining yourself.
Never miss a Chance
You never miss out a chance to go out on a family picnic or even to go out somewhere with your friends.
Basic Stuff for Traveling
You try to buy everything which makes your travel easy. And most importantly, you'll always have some basic stuff ready to help you during your journeys like a bag, maps, basic knowledge about places to go.
Maintain a Diary
If you are a born traveler, then you might own a diary and writes about the places, the things you will do there. It is really good to have a diary for noting down the things, so you won't be regretting it later.
Bag- A mini Wardrobe
The BAG is your mini wardrobe, which has almost everything you would need to travel the world and is portable enough to be taken to places.
Active while packing Bags
You would be able to pack your bag at lightning speed because it's always in your mind what you have to pack and what not to.
Gets ready for another journey
Normally, people return back home and have rest, but a traveler gets ready for another journey.
Have all Ideas
When you make a plan, then you really know where you want to go and what you want to do.
Book the Tickets
Even booking the tickets gives you goose bumps.
Save Money for Trips
You always try to save money so that you can plan the next trip.
Click pictures of places
Your love for places makes you click pictures of those places rather than yourself.
Work to Travel
You always try to work at a place where you can travel the world and still be paid for it. And trust us, being a journalist is a good option.
Love the Journey
You always love the journey more than your destination.
New Journey and Destination
As soon as you reach your destination, your mind automatically starts to think about a new journey and a destination.
Start learning basic things
You start to learn basic words in other languages to greet others like hello, thank you, bye, and good to see you.
Change Lifestyle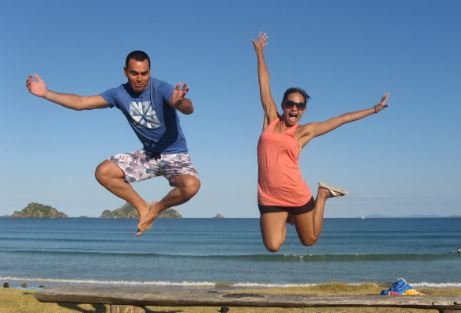 You get in a habit of changing your behavior and outfit from place to place. Getting into regional looks always help you in getting along with people quickly.
Visit HomeTown
Before starting with your first trip, you always plan to pay a visit to your hometown (if you don't longer live in there).
Name of the place
Finally, you just need the name of a place to go, all into that, you'll start to search about it in books, the internet.
You'll try your best to go to that place once.
These are the signs which prove that you were born to travel. Traveling is an addiction and people who are addicted to traveling cannot live without it. These kinds of people are always on the move.
So, guys, are you are a traveler or a tourist? Which places you want to pay a visit to? 😀