Mostly secured by small and medium-sized enterprises (SMEs) to fund their short and long-term needs, small business financing have become an integral part of modern business. However, procuring such a loan is a challenging process given the vast number of SMEs looking to shape their ideas into reality with the limited number of resources available.
Ways to Improve Your Chances of Getting a Small Business Loan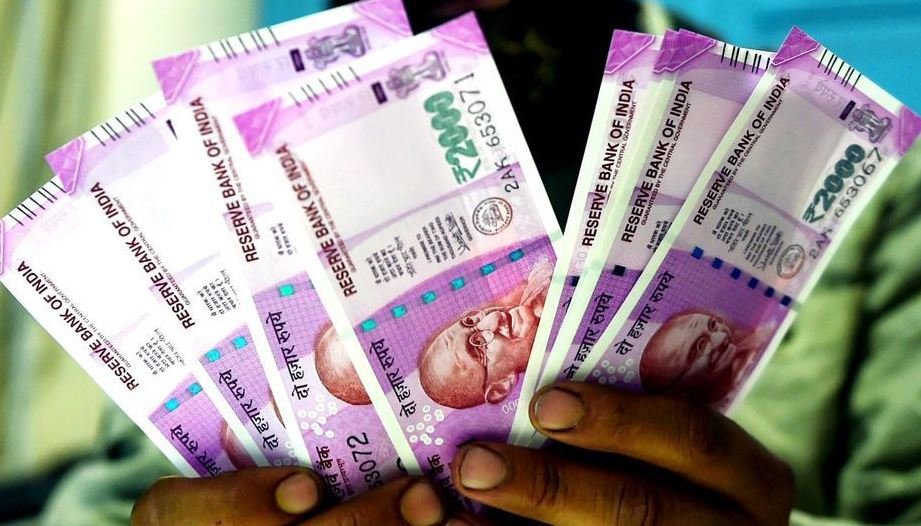 "I always advise my clients in the SME sector to put themselves in the shoes of the investors to enhance chances of approval. Though difficult, it's far from impossible to secure adequate funding for business if you get your proverbial ducks in a row," says Kanchan Lakhani, working as a loan officer with a reputed creditor in Hyderabad.
She further adds, "It is essential to introspect whether you as an investor would feel confident in lending funds based on the information provided by the applicant. What questions would you ask before putting your hard-earned money into their hands?"
Understanding these key factors would come in handy before you approach your potential creditor for funds.
Proper Business Plan
A thing well begun is half done. Just like you plan essential events of your life, a well-thought business plan goes a large way in clearing the roadblocks to funding.
Note that business is as much a social entity as an economic one. Hence, you need to make a sensible assessment of the operations you can carry out under a given set of socio-economic conditions.
For example, if you want to set up a food processing plant without proper details about waste water treatment, lenders will not find it attractive. This may also lead to regulatory complications later.
Discussing the following in a plan might help:
Management team's experience.
Overview of the company.
Financial projection
Analysis of market
"Whenever our company needs small business loans, my focus is on developing a plan showing my creditors attractiveness in the opportunity," says Subodh Goyal, Managing Director of an SME in Lucknow.
Managing Cash Flow
A lender needs to ensure timely loan repayment. Your cash flow figures reflect the liquidity position of your business. Take a close look at the debt service coverage ratio (DSCR). It highlights the ratio of cash you have readily available to service your debts.
Here's what you can do to improve your cash flow and increase chances of small business loan eligibility.
Enforce payment discipline.
Get rid of unnecessary expenditure.
Pay invoices in the name of your business.
Reduce overheads
Improve Credit Score
Investors gauge your financial management skills by looking at your credit score. Note that while seeking business funding, the investor may also evaluate your personal credit score.
"A good credit score acts as an instrument to build up investor confidence and reputation of a potential borrower in the loan market," says Kanchan.
Deciding factors of your credit score are:
The length of credit history.
Outstanding debts
Payment history
Credit utilization ratio.
Business size.
You can use these strategies to improve your business credit score:
Maintaining a credit utilization ratio of around 25%.
Paying bills and expenses promptly.
Opening multiple credit accounts.
We, at Bajaj Finserv, make sure you are performing well on all your existing debts while approving loans. We also look whether there are any negative remarks on your credit reports from the past few years.
Proper Documents
Keeping the relevant documents ready speeds up business loan approval and gives an impression to the lender that you are well-prepared for your upcoming venture.
Here is a general checklist of the documents you need to submit to your lender along with the loan application form:
Identify proof
Address proof
Bank statement
Latest ITR along with computation of balance sheet, income, and profit and loss A/C for the last 2 years.
Proof of continuation.
Some lenders can ask for documents such as Sole Proprietorship Declaration and Certified True Copy of Memorandum and Articles of Association.
We, at Bajaj Finserv, need the following documents while processing your loan application:
Duly filled in application form.
Passport size photograph
KYC document
Business proof
Relevant financial documents.

Bank account statement

of previous month(s).
End Game Plan – Repayment Strategy
You need to figure out repayment options while applying for a small loan. "A prospective borrower must have a detailed plan of repaying the debt. This builds confidence and trust with the creditor," points out Kanchan.
This EMI calculator can help you with your repayment strategy. Your EMIs shouldn't put a burden on your existing finances and liabilities.
Proper planning and maintaining transparency through the loan application process saves a lot of time and effort. Following the above tips will bring you a step closer to your dream. Good luck!