Matching the right colors for your walls is an art that not all of us can perform smoothly. It becomes essential to have a good knowledge of the trends and combinations that are gaining attention currently. Choosing the right color combinations for our homes or workspaces can prove to be an effort-taking job.
Colors can make any space look good or even ugly, therefore it is vital to choose the right combinations. These combinations have a great influence on the vibe of your house.
For you to have a better knowledge of the top color combinations that are trending, here's a crisp list.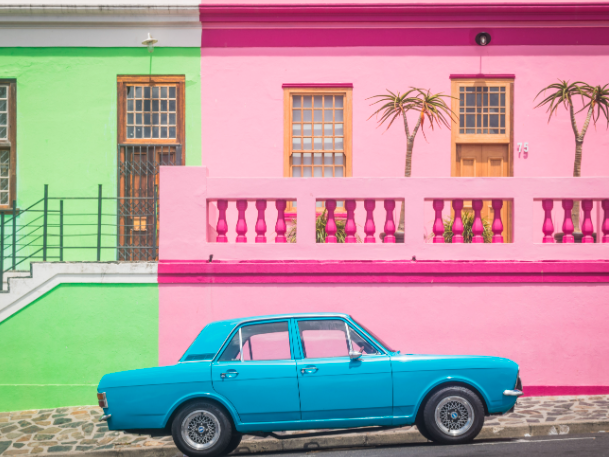 Blue and yellow
Combining these two colors adds a funky look to any space and energies the entire area. This color combination creates a dynamic and exciting look. A navy blue color shade added along with some warm yellows makes a good contrast for your walls.
This unique color combination can add immense playful energy to the space. This combination is being used extensively at offices. As people are getting liberal with their choices, this combination could also be seen gaining attention for a home wall as well.
Turquoise and light pinks
Best suited for a kids room, the color combination of turquoise and pink is yet another trendiest combination. Shades of pinks like rosy pink or peachy pink complement the turquoise color and make the overall look bold and classy.
This combination works well with different themes of interior designs. For a better understanding of these shades, you can browse through the shade card provided by painting companies that are easily available.
Orange and white 
Seen commonly in Indian homes, this color combination is a blend of two colors that individually stand out yet complement each other. Orange reflects a high-energy vibe whereas white balances out the entire look.
Orange's two-color combination for bedroom walls creates a dynamic vibe, while when white is matched with shades of oranges it adds purity to the wall. To design a room with cheerful vibes, this is the perfect color combination.
Greens added to a brown 
A space covered in shades of brown has a classy appeal and when greens are added to it, the natural beauty starts to manifest. Both of these are the colors of nature and therefore create a warm and nourishing vibe overall.
Brown has an earthly vibe attached to it and when shades of green are matched with it a further calming effect is created. This combination makes your ambition a natural one.
Purple and white 
A light shade of purple combined with white can make your space filled with so much spirituality. Not the dazzling eggplant purple but lighter shades have a joyous effect on the surroundings.
Best for living rooms, this color combination is one of the trendiest modern color combinations. If you are looking for a classy ambiance then this combination would surely not disappoint you.
Raspberry and sky blue
A classy sky-blue wall can be further enhanced by adding a raspberry-shaded décor element. If you are in search of sophistication and fun, then this combination would work best for you. Different shades of a raspberry would stand out in front of a sky-blue wall creating a complementing scenario.
The list of color combinations is endless. A creative mind always comes up with some brilliant color combinations. With a good color scheme, you can make your home a better place to live. You can also hire a professional who can assist you with the numerous color combinations that would suit your space.