Discover new ways to utilize cold emails to build relationships and warm leads.
Crafting the perfect cold email can be a challenge, but it can lead to warm leads, potential clients, and sales.
There are billions of email users worldwide receiving hundreds of emails a day, so it is crucial to make sure your message stands out from the crowd. We've put together five ways to utilize cold emails to generate more sales.
5 Ways to Utilize Cold Emails to Increase Sales
Engaging Subject Line
The subject line is the most critical part of a cold email because it is the first thing the viewer will see. If it doesn't appeal to your target audience, they will not feel inclined to open your message. Use the person's name in the subject line to grab their attention and make the line as specific as possible.
Always deliver in your email what you have put out in the subject line – no click-baiting. If there is a significant disconnect between your subject line and the actual message in your email, you will receive a tremendous open rate but a terrible response.
Utilize your cold emails correctly by not only working for that open rate but turning readers into customers.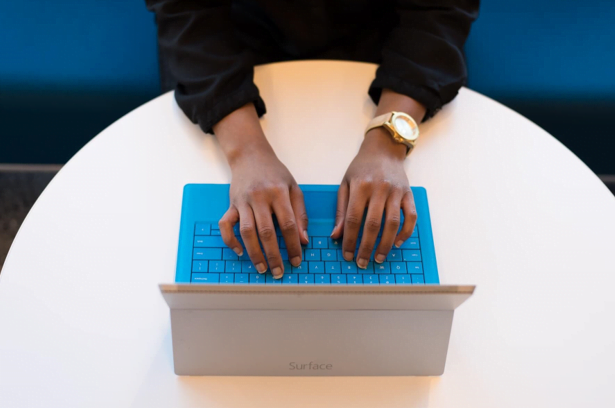 Short Body Copy
After your business has designed a successful subject line, it's time to craft the body copy. Most readers will not be willing to sit down and read a novel, so keep it as short as possible.
Think of this cold email as an elevator pitch. It should lay out why you are interested in working with this person, what makes you suitable for the job, and any accolades your company has received. You should believe that your company is the best fit for this person, making writing this email a lot easier.
Build trust with your potential clients by naming those accolades and any big-name clients you have worked with previously.
Do not make the body copy a place for you to brag about your company, but make it a place where you can show that you are legitimate. At the end of the email, always include a call to action such as a phone number, link them to a form, or let them know any additional steps they need to take.
Find Your Target Audience
As mentioned before, utilizing a cold email will not work if you are not targeting it to the right audience. Perform extensive research on their locations, age, interests, demographics, and anything else your company finds important.
After discovering these facts and finding people in your target audience to email, you must now type in the brand voice. Are you targeting young adults where you can use millennial slang? Or are you targeting senior citizens who are searching for information about Medicare? If you don't resonate with them, they will quickly look past your email.
Add a Personal Feel
Adding the reader's name into the subject line is not the only way to add a personal touch to a cold email. Unless you are a large corporate company, using a tone as you speak to your mother or best friend can make the reader feel welcomed into the conversation.
Make the email sound less demanding and less "salesy" by adding a natural and conversational tone. If the email is sent at the beginning of their buyer's journey, introduce yourself and your brand. It can be a challenge to create a voice that is not too casual or too corporate. Consult with your team to ensure you are using a tone that aligns with your business's overall brand voice.
Edit the "From" Line
When you are utilizing cold emails for warm leads, the "from" line is significant. Although we generally don't pay much attention to this line, it will set up how the reader sees you for the rest of your interaction.
This line could be the deciding factor if they feel the want or need to email you back. Keep in mind that this person is a total stranger, and you are looking to start the relationship off by building trust with them. Consider a few options like:
First name
First name + last name.
First name + company.
First name + last name + company.
First name + last name + title.
Utilize a cold email to connect with new customers, new clients, and new people in the industry. A cold email is a critical step when building these relationships and should be made in a well-thought-out manner.
From an attention-grabbing subject line to a personal "from" line, every part of a cold email matters. Discuss with your company and team to write the message for your target audience to ensure responses and warm leads.