The beauty industry is one of the largest in the economy today. It is one of the top income generators for those who are in the field. However, clients in this sector are very particular about their needs and do not allow any mistakes whatsoever.
Before venturing into this field, it is important that you weigh all the pros and cons and determine if it will be a good fit for you. You have to be ready and fully equipped to provide the best services to your clients, as they are the core of your business.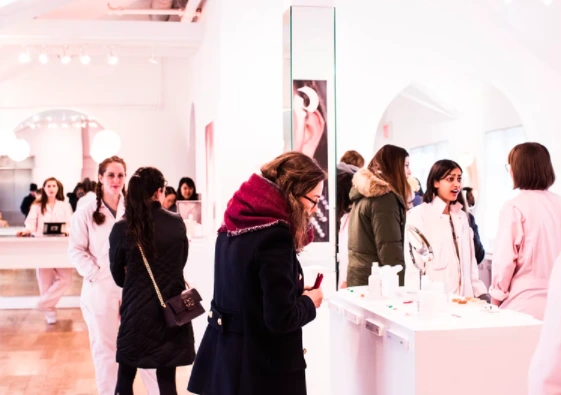 In this blog, we are going to have a look at some of the things you can do to maintain your beauty clients.
Prioritize Quality Over Everything
Your clients trust you to provide for them with quality beauty products that will not interfere with their bodies. In order to do this for your clients, it is up to you to ensure that you source quality beauty products from your suppliers.
For instance, if you are a retailer of skincare essentials, make sure that your skincare products supplier is legit and adheres to all the safety procedures for manufacturing of their products.
You can get background information about a supplier by doing your own research online or by seeking the services of sourcing agents who are on the ground and can conduct physical checks. Always ask for samples of products for you to test before ordering your stock. This way, you are able to ascertain quality before making an actual purchase.
Help Them Choose
Most clients who come to your beauty shop might not be sure of what they actually want or are not aware of the product that works for them.
Most beauty brands have come up with ways to help their clients make decisions regarding beauty products, such as choosing a foundation shade. You can also do this for your clients either during physical visits or online purchases.
A customer might come in to buy a foundation but is not sure about their shade; you can help them check different shades before settling on one.
They will appreciate your assistance and will definitely come back for the next purchase. If you are an online retailer, you can conduct video calls with your clients to help them know their shade and help them purchase what works for them.
Offer Product Samples
Just as you asked your supplier for samples, you should also be willing to offer your clients product samples for them to test too. This will build their trust in you, and they will appreciate your trust in them too. Always listen to clients' feedback after they sample your products and see if there are any areas you can improve on.
You will also be able to know their preferences which will guide you when you will be making your next order. However, you have to be keen to determine those clients who are genuinely interested in your products and those who just want to sample and not make an actual purchase.
Give Offers for Special Events
Some of these special events include weddings and prom. You will still be able to make profits since such occasions call for large purchases that deserve discounts. Brides are particularly hard to please and if you manage to please one then you can be sure of lots of business for such events.
You can also have giveaways for every purchase to show your clients that you value their business. For instance, giving a free makeup brush for every makeup purchase is a good strategy to retain your clients.
If you are a makeup artist, you can offer to add additional incentives to your package to show your clients that you appreciate them for working with you.
Make Them Remember You
There are various ways you can handle your client to create a big impact on them so they can never forget you. When you meet your client for the first time, give them a big smile and make them feel at home. Customer service is a very crucial factor that greatly determines the success of a business.
Offer them a listening ear and make your place a safe space for them to speak out their mind and air out any issues that might be bothering them. You can even add therapy sessions to your packages and help your clients fight mental health problems such as depression which have been on the rise since the beginning of the covid 19 pandemic.
In Summary
It is without doubt that the beauty industry is flooded and clients are spoiled for choice when it comes to choosing one particular service provider. It is upto you to figure out that extra feature that will make you stand out so you can be chosen among many.
We have outlined how you can do this but one important aspect that we cannot leave out of this piece is brand packaging. This involves how you portray your image and basically how you package your goods and services.
A client who buys expensive beauty products expects you to package it nicely for them. You can use small cardboard gift boxes to package purchase items.