Since it was made accessible to the wider public in the 1990s, the Internet has grown to become a complex ecosystem that's home to billions of web pages and millions of new ones launched every day.
In this context, building an eCommerce brand that truly stands out from the competition requires careful, deliberate and well-thought-out planning.
Source: Pixabay.com
The following checklist can go a long way in positioning your online business as a desirable brand that ultimately drive your sales.
1] Develop the Right Product
A good brand is meaningless if it isn't backed up by a good product. The very premise of building your ecommerce brand is to drive conversions and grow your revenues.
The quality of your product is therefore intrinsically linked to your financial success. In fact, your choice of product will be the single most important decision you will make for your business.
This decision should be informed by exhaustive market research that covers not just what consumers want but also evaluates how third party vendors can support your entire supply chain. If you have a great product, you are halfway there to building a great ecommerce brand.
2] Identify Your Target Market
One of the reasons for market research is to determine the demand for your chosen product. However, no business has infinite resources. That means within this overall demand, you have to identify a target audience that you can serve the most efficiently and within your budget.
This niche may be defined by geography, income, age, marital status, hobbies, level of education, profession and more. The more clearly you can define your target, the more likely you will be to build a successful ecommerce brand. As you narrow down your focus to a specific niche, the number of competitors you'll be up against steadily declines.
3] Visual Connection
For people outside the marketing and advertising profession, the first thing that comes to mind when the word 'brand' is mentioned are logos and corporate colors.
Of course, branding is much broader than that but the fact that this is what people remember most is a statement of the power of making a visual connection with your target audience.
Colors, shapes, fonts and symbols have certain undertones and inspire specific moods. Identify images, colors and fonts that are consistent with your desired brand positioning and resonate with your target market.
For example, orange signifies fun, adventure and vitality (best suited for travel agents and resorts), yellow is associated with creativity (ideal for children-focused products), green is synonymous with abundance and growth (good for pharmaceuticals) and blue has a connotation of stability (hence its popularity with financial services institutions).
4] Build an Excellent Website
You're starting an ecommerce business so having an excellent website has to be part of the process. Nevertheless, don't make the common mistake of confusing excellent with spectacular or complicated.
Your primary objective should be to create a site that is functional, fast and easy to navigate. Your customers will be more tolerant of an unappealing interface than they would of a slow, chaotic but flashy site.
You also have to take into account your target market. For example, a site that would appeal to Millennials may not necessarily be as enticing to Baby Boomers.
If your site includes a web app, app performance monitoring with custom metrics will come in handy. Unless you have experience and expertise in building world-class websites, you'll probably want to enlist the help of a professional web designer.
5] Go Social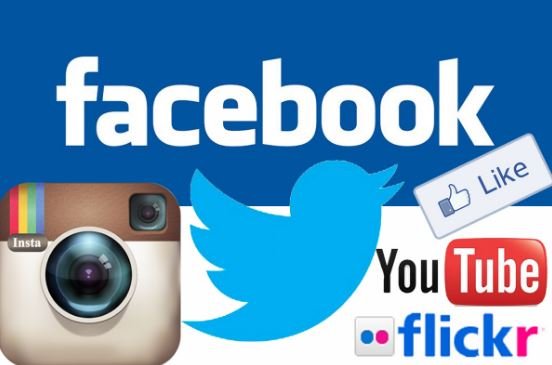 Once your product is ready and your website is up and running, it's time to get the word out there. There are many ways to do that but one avenue you cannot afford to ignore is social media. The average internet user spends much more time on their social media accounts than they do on other websites.
Facebook is by far the largest social networking site with well over 2 billion active users. However, you shouldn't focus your efforts on Facebook alone.
Develop a strategy that grows your brand's publicity on Instagram, Twitter, LinkedIn and other relevant social sites. You'll need a posting calendar that ensures your account has fresh content on a regular basis.
Branding success is never guaranteed but if you apply these tips consistently and put in the work, you can improve your odds of building a winning eCommerce business.