When you're looking to start your own website, one of your primary concerns might be what types of content you'll be offering, what needs you'll be providing solutions for, and what the best platform is for your business. While those are certainly important for your website to gain traction, you'll also want to have it hosted by a reliable service provider.
In this article, we'll discuss the importance of good web hosting, how it affects and SEO, and help you choose the right type of web hosting for your business needs.
What is web hosting?
Web hosting refers to an online service that allows you to publish your website or web application on the internet. Essentially, a web host lets you rent space on a server where you can store all the files and data necessary for your website to work properly. Hostinger's analogy below is a great way to make sense of this.
1] How web hosting works
A key part of web hosting is ensuring that the server (a physical computer) runs without interruption so the websites it hosts are available at all times. The web host's job is keep the server up and running, transfer the website's content to visitors' browsers, and ensure its security.
The web host also stores all of the website's files, assets, and databases on its server. So when a user types in a domain name, or finds that website via search, the host transfers all the files necessary to serve the request.
2] Web hosting features
Apart from delivering web pages to users' browsers, here are other features you should expect from a web host:
Email accounts – Hosting providers can allow you to create domain email accounts (e.g. yourwebsite.com / [email protected]).
FTP access – This allows you to upload files from your computer to the web server. So if your website is built using HTML, you can transfer files to the web server using FTP, which in turn allows your website to be accessed over the internet.
Technical support – Good web hosting providers typically employ in-house technicians to ensure that their clients' websites run without fail 24/7. As well, should website owners need troubleshooting related to the site (domain email problems, domain name renewal, script debutting, etc.), these technicians are at their service.
WordPress support – Because WordPress powers over 25% of websites on the internet, most hosting providers will inform you off the bat if their plans are compatible with WordPress or not.
Other services related to website management like SSL certificates, page builders, developer tools, automated website backups, and one-click software installs, among others, may also be provided by web hosts.
3] How web hosting affects SEO
As you saw in the analogy pictured earlier, web hosting is your website's home on the web. This means that you shouldn't scrimp on it because doing so could only nullify all your other efforts (web design and development, digital marketing, etc.) to drive customers to your website.
Speaking of driving traffic, fast, reliable web hosting is a crucial element for SEO. Here are some of the web hosting factors that can affect your SEO.
1) Speed
Nobody likes slow websites-most customers are gone if your website doesn't load in a few seconds, and Google puts great consideration in speed when it comes to their ranking factors. You could have the best content, best products, and the cleanest web design, but if your site is slow, then you run a great risk of losing conversions and traffic.
While the goal is to get close to having your pages load in two seconds, most websites fail to achieve this, mostly because of poor hosting. Tools like Pingdom and Google Page Speed allow you to test your website and hosting speed.
Pingdom not only details how long your website loads, it also shows you what's causing the delay. The yellow on the diagram above refers to the wait time – something that's mostly driven by web hosting.
Meanwhile, apart from informing you of slow load times, Google's tool also lets you know what you can do to your website in terms of technical optimization. It even provides real-world examples of how fast your website loads for real users.
Speed and mobile optimization are two crucial ranking factors for SEO, both of which can be addressed by good web hosting.
2) Downtime
When people perform Google searches, Google crawls the web, categorizes the content on websites, and returns the best answers. This means that if your website is down (or slow) Google won't be able to find out if you're the answer to a question. And if your website is frequently down, Google won't trust that they can send users your way.
You can check if your site is unavailable for Google by registering with Google Search Console.
3) Security
Trust is a huge factor for Google's ranking. And websites that aren't well maintained are susceptible to malicious attacks that could deliver nefarious content.
The best web hosting providers have security measures in place to prevent this, like notifying you when certain elements of your website such as its firewall and antivirus aren't updated.
4) Location
Search engines like Google factor in a number of location-based signals when ordering results. These include:
Where the user is.
Where the business is.
Where the site is hosted.
The latter, in particular, determines how far data has to travel, which ultimately impacts speed. So ideally, you would want your website to be hosted where your target audience is.
And if you have a global audience, you'll need a web hosting service with a Content Delivery Network that has data centers around the world. This enables you to serve content locally, ensuring your website is fast wherever your customers may be trying to access it from.
So when you're considering a web hosting provider, go beyond the price point, and identify what your business needs are.
4] Types of web hosting
Speaking of your needs, these can be addressed by different types of web hosting. See which one you need from the list below.
1) Shared
This is ideal for smaller businesses and blogs. As the name implies, shared web hosting means you share a server with other clients. This means that apart from disk space, you also share other resources such as memory, computing power, among others.
Pros
Low cost.
Ideal for beginners as there is no need for specific technical knowledge.
User-friendly control panel.
Pre-configured server.
Host takes care of maintenance and server administration.
Cons
Little to no control over server configuration.
Traffic surges on other websites sharing the server can slow down your website.
2) VPS
Opting for a Virtual Private Server (VPS) hosting means that you'll still be sharing a server with other clients. The main difference is, unlike with shared hosting, you get a dedicated server space, as well as a reserved amount of computing power and memory. This is ideal for medium-sized businesses with growing websites.
Pros
Traffic surges on other websites on the server have no effect on your website's performance.
Root access to the server.
Scalability.
High customizability.
Cons
More expensive than shared hosting.
You need to have technical and server management know-how.
3) Cloud
Cloud hosting currently stands as the most reliable web hosting solution on the market. Because the host provides a cluster of servers, there is no risk of downtime. As well, your files and resources are replicated on each of the host's servers, so when a cloud server is busy, your traffic is automatically routed to another server.
Pros
Server failures have no effect on site performance.
Allows you to allocate resources on demand.
You pay only for what you use.
Even more scalable than VPS.
Cons
Difficult to estimate costs.
Root access is not always provided.
4) WordPress
In this type of hosting, your server is configured specifically for WordPress. Your website also comes with pre-installed plugins for things like caching and security.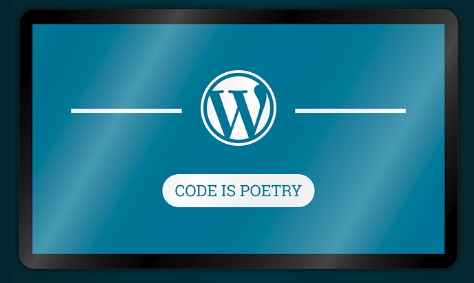 This type of hosting also typically comes with WordPress features like pre-designed themes, drag-and-drop page builders, and specific developer tools. Additionally, due to its highly-optimized configuration, your website loads faster and encounters fewer problems.
Pros
Low cost (normally comes at the same cost as regular shared hosting).
Beginner-friendly.
One-click WordPress installation.
Technical support from a team trained in WordPress issues.
Cons
Recommended only for WordPress websites.
5) Dedicated
As you might surmise, this type of hosting means having your own physical server dedicated solely to your website. This means you can configure the server upon preference, pick the operating system and software you want to use, and set up the entire hosting environment depending on your needs.
Pros
Ultimate flexibility.
Full control over server configuration.
Highly-reliable as resources aren't shared with anyone.
Root access to server.
High security.
Cons
High cost.
Must have technical and server management know-how.
Takeaway
Because the digital world has become such a highly-competitive space, users have no reason to wait for slow loading sites. Google will also not refer users to slow sites, so you'll want hosting that's geographically located where your primary audience is.
And while good hosting will not automatically propel your website on top of search engine results, it is a prerequisite if you want all your digital marketing and SEO efforts to work.
What type of hosting do you use? How does it fit with your business needs? Let us know in the comments below.