In 2021, many of us will feel either necessity or possibility of extra income. One of the ways millions of people earn is Forex – foreign currency exchange market. It's its volatility that powers up millions of fortunes, like the tide powers up generators.
Of course, there are many nuances. For example, you can prefer real assets or trade CFDs, which is in some way binary option-like. Most of what we say about Forex can be applied to other trading tools as well.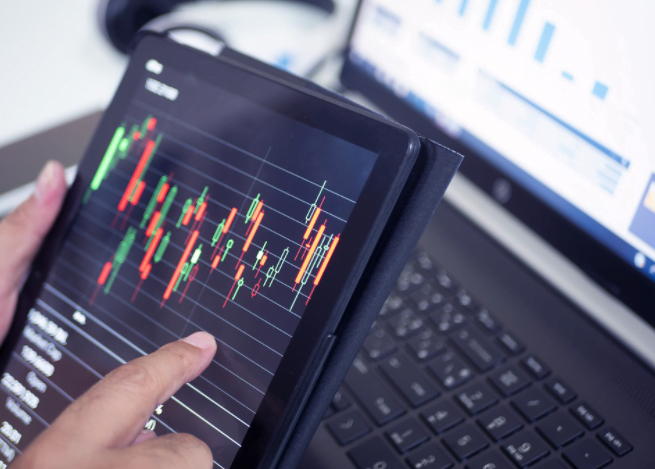 What Is Forex?
ForEx stands for "foreign exchange". This means the subject you're dealing with is currency pairs (so-called crosses). Their relative price is always volatile, and these constant changes are where the money is made. But making money on this volatility is a special sort of art.
To trade successfully, you need to buy cheaper and sell bigger. Not as simple as it sounds: it means you need to predict tendencies. If, for example, yuan's price in dollars will fall, you better buy yuan when it reaches its minimum and sell it when it has grown. If you can predict it, of course. This prediction is the art of Forex: who masters it, gets richer.
Who owns Forex? – some ask. The answer is nobody. It's a decentralized system that can spawn new trading sites on a daily basis. It's a network of services based on an idea, not a proprietary service.
So you don't need to be affiliated with some big company to begin. As an independent trader, you can succeed just as well. And that's another reason to give the idea of Forex a chance.
Being a Trader
Today there are numerous Forex brokers that want your investments. For that, they develop powerful apps and websites that offer lots of tools for traders.
Why Forex Is Easy
Forex is a good place to start your own business, and there are reasons for that.
A start is free. You don't have to make any investments if you have at least a computer, a tablet, or even a smartphone. Apps are free, and investments are only required when you decide to invest. Brokers offer full information about how to start.
Educational materials are free. There are tons of videos, books, articles, and stuff you can download from specialized websites. There are even free demo cabinets where you can taste Forex with virtual money (these don't require real investments, and people may act a bit differently, so the psychology on these free accounts will certainly differ, but the technical part remains).
Support 24/7. Most brokers provide you all you can ask for to start working, including support via chats or phone. If you have a question about a particular aspect of trading, you will probably get your answer.
No need to leave home. Even if your area is locked down, you don't need to go anywhere out to start Forexing.
No workday limitation. Start and finish wherever you consider necessary.
Free news. Stock exchange markets share their news constantly, affecting the Forex industry. If you are ahead of the curve, you can make more money with your knowledge.
Of course, your income from Forex trading is to be taxed like any other income. But that's okay. If you have serious income from that, why not treat it seriously?
Why Forex Is Not Easy
While trading currencies (as well as any other assets) is technically easy, doing it for the profit is way harder for the following reasons.
Tendencies may fail you. It's the time of black swans that may cause USD to hit the bottom and BTC to rise to the moon – and tomorrow vice versa. There are too many unexpected situations possible.
Even if there's nothing unexpected, there are many factors to consider before you make a conclusion and make an investment.
Mathematical tools you use to predict these tendencies are sophisticated. Though they are provided by brokers and presented in a most visual way, you still need to dig into them to figure them out.
Your own attitude should be right. You can see Forex as gambling, but then you should be ready to lose all your investments just in the name of fun. Then they should be limited by the amount you are ready to lose. If you intend to earn, your mindset should not be that of a gambler, but that of a researcher, a scientist.
There are many traders on Forex, and not all of them succeed. If you want to be among the successful ones, you need to do what the best do. And this resembles what other ventures take. Knowledge and action are the keys.
What to Know to Start Trading
First of all, you need to select your broker. There are many brokers around, and many of them have a controversial reputation – but who can say whether it's deserved or just rumors spread by rivals. So you need to make your own decisions. Here are crucial factors to consider.
Comfort of use. If you cannot figure out what these graphs, tools, numbers mean – it's not your tool. You should be able to read them at a glance.
The broker should operate in your country legally, and you must be able to contact its support whenever you need it.
Reviews from your acquaintances. It's the best sort of recommendation if someone you know wishes you well recommends you such a site.
Compatibility with your hardware. Most major ECN brokers now offer apps for mobile devices as well as desktop versions or web interfaces. Still, you must check whether it will run on your device.
When you know these basics, have your working space, and plan how much you can spend on your first deposit, there will be deeper levels. You will need to learn instruments that help you forecast asset price dynamics. New ones appear constantly. So Forex is a constantly learning way of life. That's the first thing you need to acknowledge. Do you know about Vantage fx broker ? Check them out for their minimum deposit and fees.
Get Inspired and Make Money
As you have read this, you must be interested in making money on Forex. Maybe not now, maybe a bit later. Don't lose this material; bookmark it or rather share it on your social media.
If you have your own experience with broker platforms, you are welcome to share it. We will appreciate it, and so will beginners searching for more info. So let's talk Forex right here.